Garden club celebrates 60 years of providing tree seedlings to first graders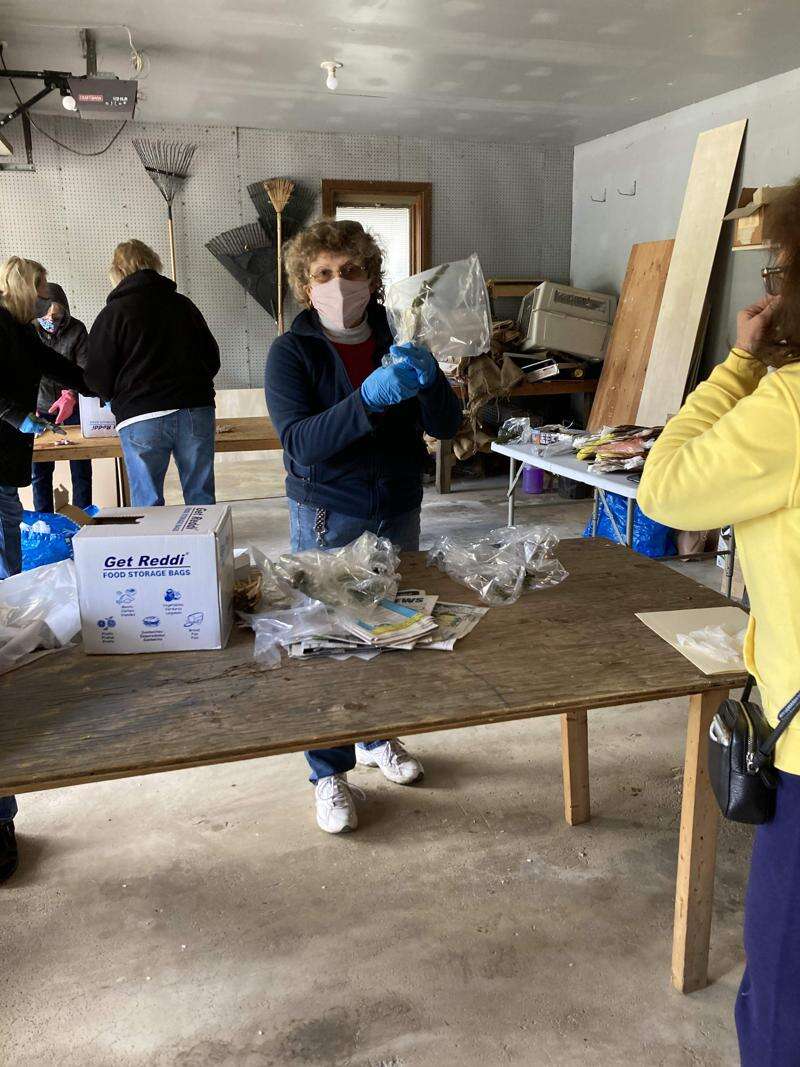 Published June 17. 2022 11:54AM
BY DEBBIE BARHIGHT
Special to The Press
The Parkland Garden Club has been giving tree seedlings to all first grade students in the Parkland School District since 1962.
This year marked the 60th anniversary of this spring tradition in honor of Arbor Day.
Garden club Conservation Chairwoman Debbie Barhight organizes this seedling distribution every year.
In April, she obtained tree seedlings through the Pennsylvania State Nursery's Pennsylvania Game Commission Seedlings for Schools program.
Club members then met to individually wrap more than 800 tree seedlings.
Masks were worn just in case there were any mold spores.
A tree seedling is also provided to all nine elementary schools to plant on the school grounds.
This year, the tree seedling given was white spruce.
The Parkland Garden Club and school faculty coordinate to provide an opportunity for an instructional presentation and delivery of the seedlings by club members.
This includes a program on the importance of conservation and a demonstration on how to plant the tree seedlings.
First grade students take these seedlings home to plant.
Children taking an interest in the environment and conservation is at the very heart of the purpose of Arbor Day, as it was at the first Arbor Day Ceremony, 150 years ago in Kansas.
Susan Nunn, administrative assistant at Parkway Manor Elementary, said her first grade tree is still growing at her parents' home and she enjoys seeing the mature evergreen which is now over 30 feet tall.