Eagle Scout project yields donation for Cay Galgon Life House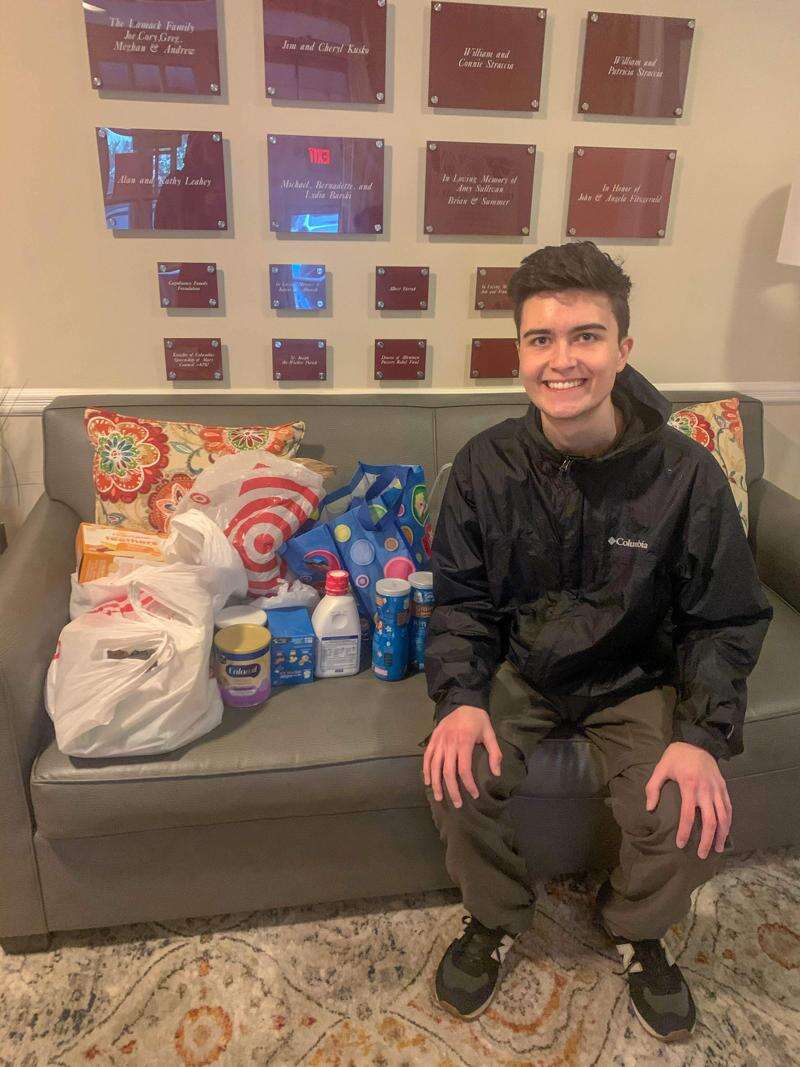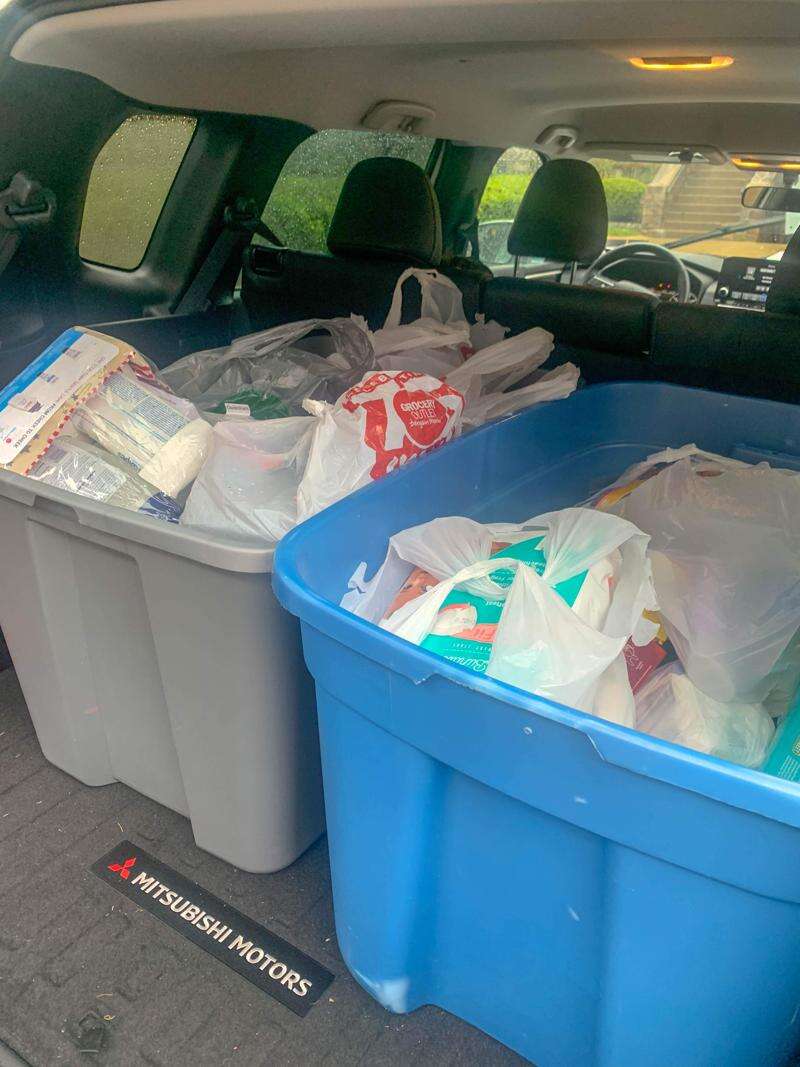 Published May 26. 2022 03:06PM
BY ELISABETH KEMMERER
Special to The Press
The Lehigh Valley community came together in a big way to help Cay Galgon Life House thanks to one local Boy Scout.
Lyam Battista-Shook of Troop 439 in Salisbury Township coordinated a communitywide collection of toiletry supplies for the Bethlehem shelter that serves pregnant women and women with young children for his Eagle Scout project.
The result was a collection of close to 3,000 toiletries for the shelter. Shook and his parents, his brother and some of his fellow Scouts delivered the supplies to Cay Galgon May 7.
Cay Galgon Life House (formerly known as Mary's Shelter) is a shelter for pregnant women and women with young children experiencing homelessness.
The facility has space for seven pregnant women and a few larger rooms for women with children.
Women seeking services are paired with a case worker who helps them formulate a birthing plan and access medical coverage, any services they need such as food stamps and legal aid, and other means of building self-sufficiency, including job-placement and education.
Women who are pregnant, or have children, and are experiencing homelessness do not have to live at Cay Galgon to access the shelter's services. An estimated 400 families are currently receiving services at Cay Galgon.
The majority of the items donated through Shook's project were given by Allentown Central Catholic High School, where Shook is in his senior year, and the Allentown Central Catholic Mini Vikes Football and Cheer association.
Shook also received several donations from Relevant Church and Horizon Church, both in Allentown.
Besides approaching organizations to donate, Shook handed out flyers in Allentown and Salisbury Township with the help of fellow scouts Aidan Joyce, Neal Russo, Riley Nemitz, and Jonah Nemitz. He also recruited the help of Sen. Pat Toomey and his son, Duncan, who assisted with the flyer distribution.
"My goal was 280 items and I received close to 3,000 for my project," Shook said. "It's great to see the Lehigh Valley come together for a good cause like this."
As a Boy Scout for the past 12 years, Shook has been involved with Big Brother Big Sister, the Allentown Rescue Mission, Phoebe Home and several food pantries and road cleanups.
Shook explained he initially wanted to focus his Eagle Scout project on coordinating a coat drive for a local shelter. Because coats are seasonal, he changed over to toiletries and chose Cay Galgon to benefit.
"Becoming an Eagle Scout is about leadership as well as service," explained Jeremy Battista, Shook's father. "The scout is supposed to show leadership throughout the project. So, we sat back and let him take the reins. We took instructions from him about how we could help, but the project was all him."
Shook will attend Muhlenberg College in the fall where he looks forward to studying business and partnering with the college's various service-oriented clubs and organizations.
He is grateful for the assistance he received for this project from his parents, Jeremy and Lauren Battista, his brother, Nolan Battista, fellow Scouts Aidan Joyce, Neal Russo, Riley Nemitz and Jonah Nemitz, and Sen. Pat Toomey and Duncan Toomey.