Miriam L. Nachesty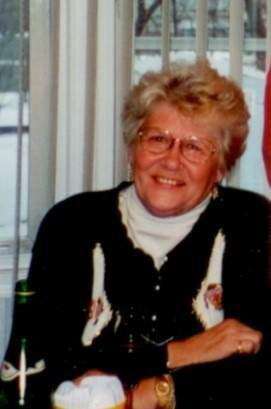 Published January 19. 2022 10:55AM
Miriam L. Nachesty, 87, of Northampton, died Jan. 9, 2022. She was the wife of the late Carl Nachesty for 61 years.
Born in Bath, she was a daughter of the late Horace and Flossie Heller.
She and her husband worked together in their family business, Chip's Lunch.
She was a member of St. Paul's United Church of Christ, Northampton, where she was a senior choir member for many years and was the youth choir director.
She was a soprano and sang with the Lehigh University Choral Union, Camerata Singers and the Bach Choir of Bethlehem. She was a member of the Northampton and Cherryville senior centers.
Her family includes four daughters, Tammy, Mary Hittinger with Kevin, Beth Dax with Christopher and Lisa; five grandchildren, Amara, Jessie, Josh, Jen and Jacqueline; four great-grandchildren, Jacob, Zane, Bowen and Alexander; and four siblings, Catherine Hahn, Donald Heller, Caroline Struss and Charlotte Herman.
Contributions may be made to the church memorial fund, c/o the funeral home, 2119 Washington Ave., Northampton 18067.
Arrangements were made by Schisler Funeral Home Inc.