Two LVA harriers qualify for states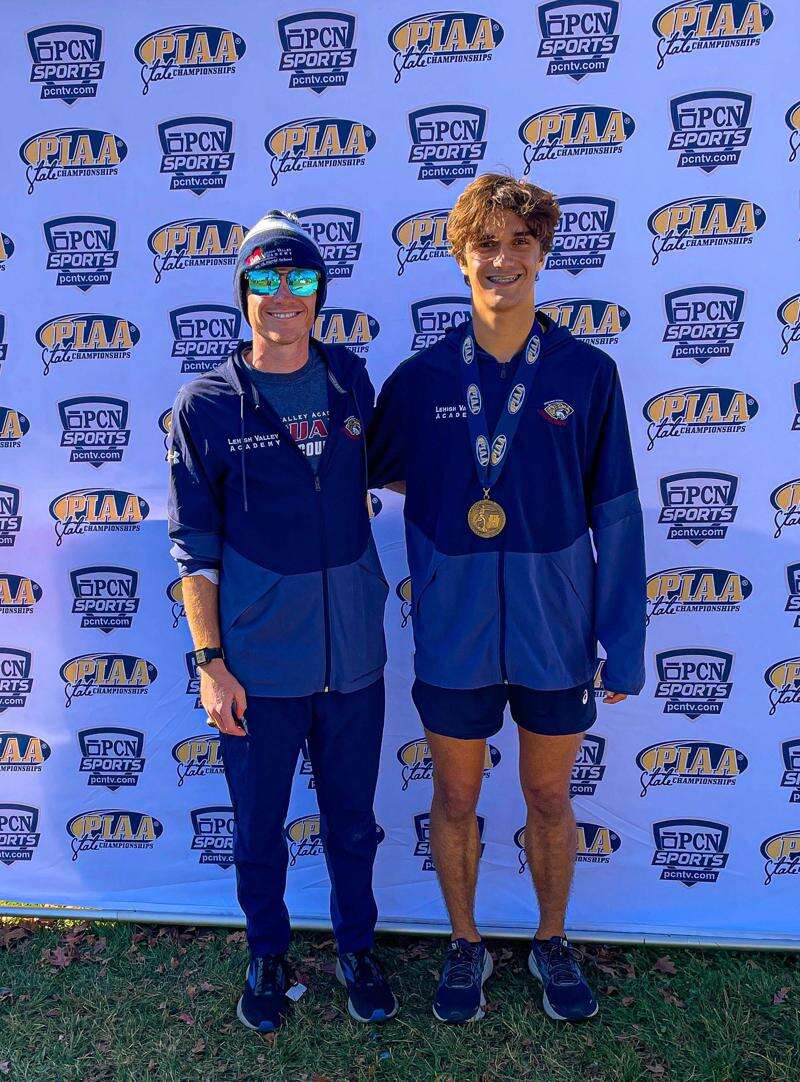 Published November 23. 2021 07:36PM
In its first official season as a PIAA cross country team, Lehigh Valley Academy, Bethlehem, had two harriers qualify and compete in the PIAA State Cross Country Championships on Nov. 6 in Hershey.
Junior Alex Hume, a resident of Bethlehem, was a state medalist in Class 1A after placing 21st out of 259 runners with a time of 17:29.50, earning him All-State status, the first athlete to earn this accomplishment in LVA history.
Hume qualified for states by taking third place at the District XI Class 1A Cross Country Championships with a time of 17:35.62 on Oct. 28 at DeSales University.
Freshman Skyler Szulborski, a resident of Northampton, placed 32nd out of 252 runners in the state meet, Class 2A, with a time of 20:32.10.
Szulborski qualified for states with a sixth place finish at the District XI Class 2A Cross Country Championships with a time of 20:31.64.
Also in the district meet, the LVA boys placed sixth as a team out of 12 schools. In addition to Hume, boys competing in districts were, in order of finish, Dylan Lloyd, Simon Hume, Jason Van Camp, Daniel Zakariya, John-Henry Espinal, and Michael Haflich.
The LVA Jaguars are coached by the husband and wife team of Sean and Ashley Norberg.