Bethlehem's tree lighting returns in-person for 2021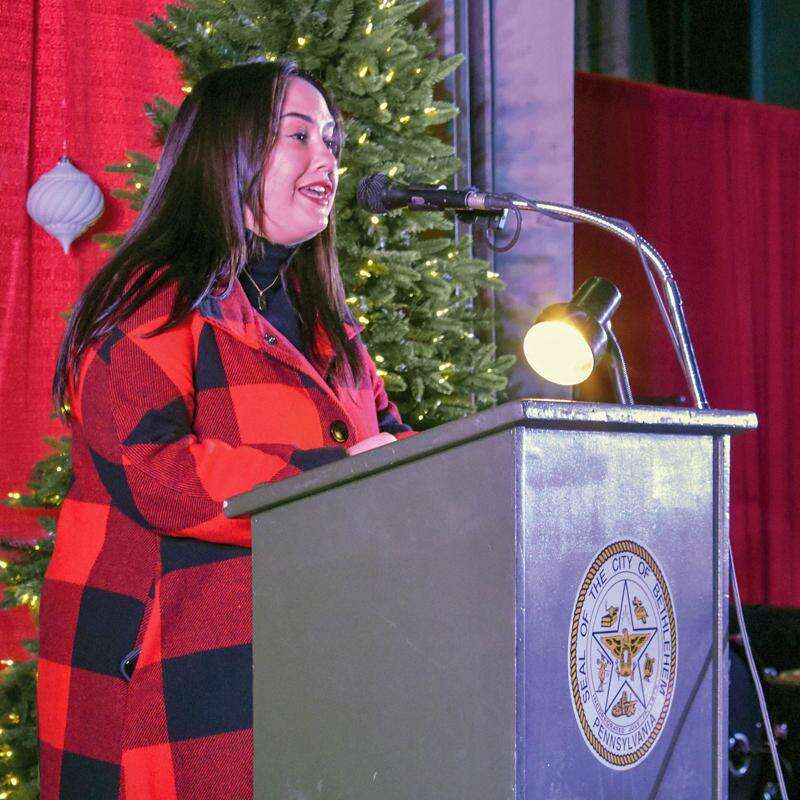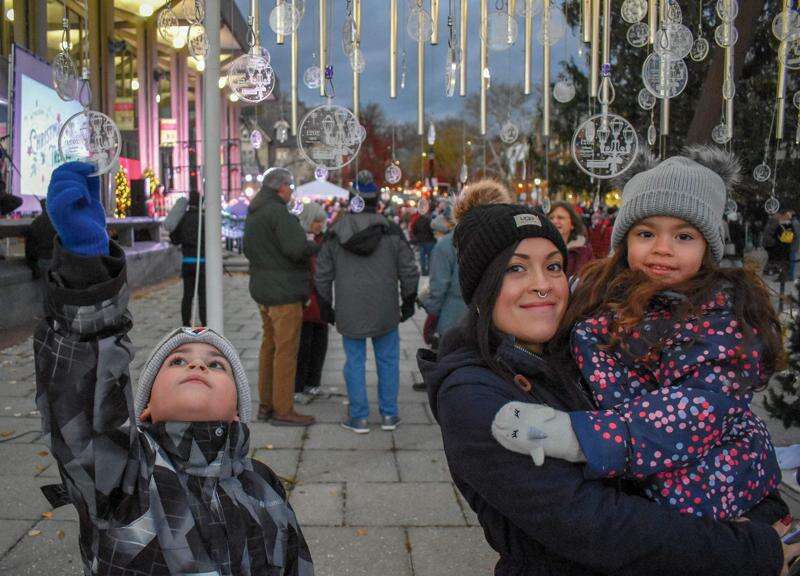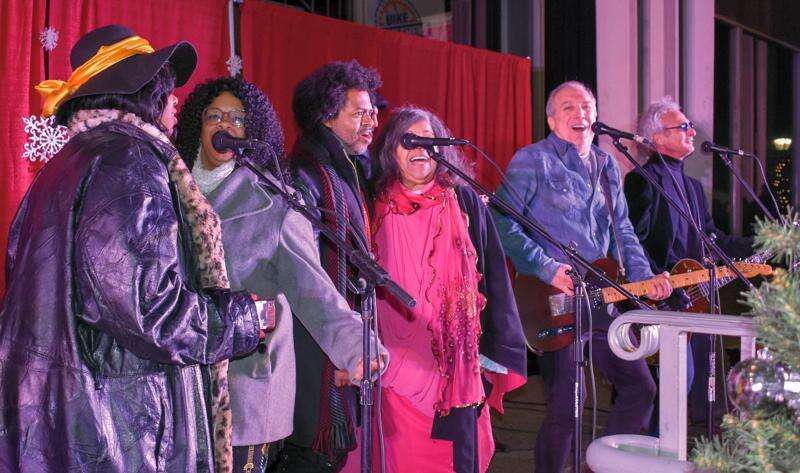 Published November 23. 2021 10:33AM
Bethlehem kicked off the holiday season a week early with an in-person and virtual Christmas tree lighting ceremony Nov. 19.
In contrast to 2020's all online event in response to the COVID-19 pandemic, Payrow Plaza was packed with people excited to be able to gather again for the cherished holiday tradition organized by the Citizens' Christmas City Committee.
"It's so good to see you in person this evening," said Bethlehem Chamber of Commerce Senior Vice President Angela DelGrosso as she emceed the event.
Attendees sipped hot chocolate as they enjoyed the "Not-So-Silent Night" Christmas Concert performances by the Bethlehem Catholic HS Marching Band, Holmes Family Singers, and Cunningham & Associates.
Directed by Paula Zerkle, the Moravian University Choir led a community sing-along of "Jesus Call Me Now," "Deck the Halls" and "Silent Night."
Swingtime Dolls appeared virtually, as did several seniors from Moravian Village as they read "The Night Before Christmas."
Santa made his grand entrance on a Bethlehem Fire Department ladder truck.
Outgoing Mayor Robert Donchez delivered his remarks virtually. He thanked Joseph and Georgina Samaan for donating the City Hall tree, Karen Dikeman for the Mayor's Tree, and Katey and Ryan Lenner for the Bethlehem Township Second Avenue tree.
Donchez remarked the 2021 Mayor's Tree was decorated by students from Holy Infancy School and Donegan ES.
Mayor-Elect J. William Reynolds, assisted by five Bethlehem school children from Holy Infancy and Donegan, flipped on the Christmas lights.
DelGrosso thanked the event sponsors, including the Lehigh Valley Health Network, Bethlehem Parking Authority, Alloy5, Civic Property Management, Lehigh Valley with Love Media, Service Electric, Unity Bank, Just Born, Working Dog Press, NCC Fab Lab, Factory, LLC and Wegmans.
The city's Christmas display will liven up Payrow Plaza through Jan. 2.
Rebroadcasts of the program can be found on the Visit Bethlehem Facebook page: www.facebook.com/VisitBethlehemPA