Seeing Eye pups tour Cetronia Ambulance Corps vehicles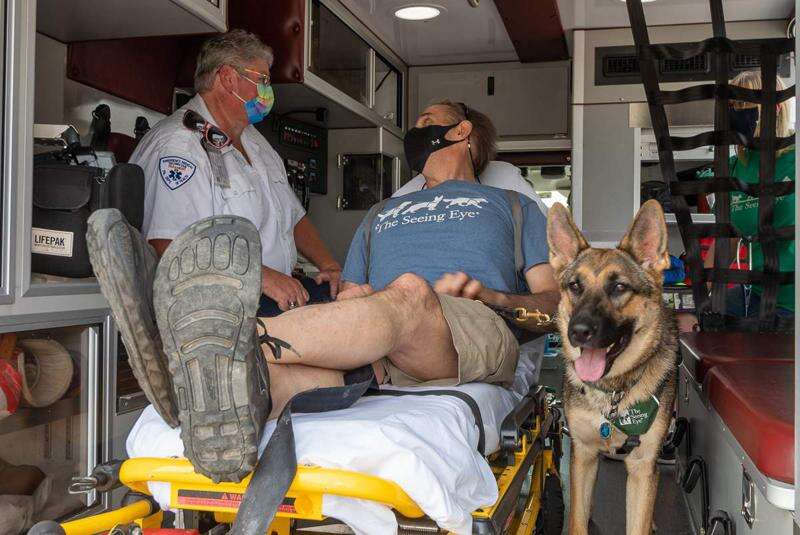 Published October 14. 2021 09:47AM
By LOU WHEELAND
Special to The Press
The Lehigh Valley Seeing Eye Puppy Club had a training session Sept. 12 at Cetronia Ambulance Corps headquarters, 4300 Broadway, South Whitehall.
The purpose of the training was to introduce potential Seeing Eye dogs to an ambulance in the event they would need to accompany their human partner in an emergency.
Puppies ages 7 weeks to 18 months were handled by volunteers with the local Seeing Eye dog program.