17th SouthSide Film Fest returning with the cicadas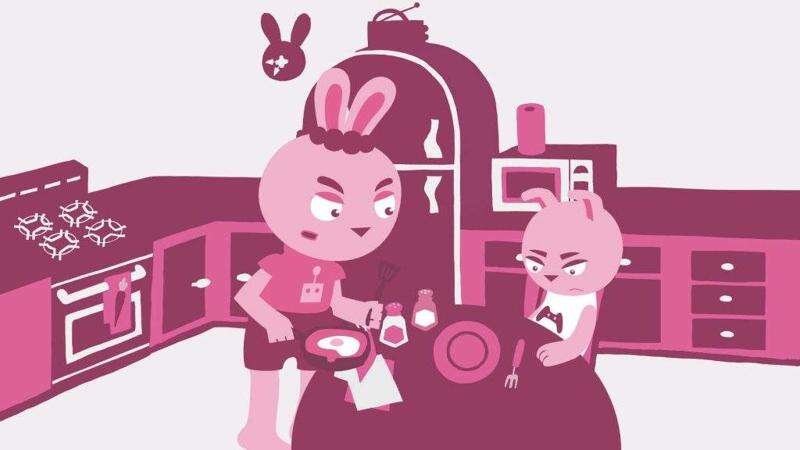 Published June 18. 2021 10:46PM
Hear that whir?
Cicadas?
No. It's the 17th SouthSide Film Festival unreeling.
The poster for the 17th SouthSide Film Festival depicts cicadas.
The images, in keeping with the 17-year emergence of Brood X cicadas for 2021, cleverly commemorates the 17th SouthSide Film Festival, June 15-19, Bethlehem.
It hasn't been 17 years since the last SouthSide Film Festival (SSFF), but given the coronavirus (COVID-19) lockdown of more than one year, it may feel like 17 years. The SSFF was not held in 2020 because of the coronavirus shutdown.
The 17th festival is the first that Jenn Cotto of Allentown will head as SSFF director. Cotto succeeds Glenn Koehler, vice president, SouthSide Film Institute, the nonprofit that runs SSFF.
"Last year would have been a transition for us, with me working side by side [with Koehler], but obviously that didn't happen so I am all-in this year.
"I was invited to be on the jury by our board vice president and former director Glenn Koehler. I've always been a bit of a pop culture nerd, a movie nerd. I would throw an Oscar party every year," says Cotto, who has served on the SSFF board for four years and was on the film jury committee for seven years.
The decision to hold the 17th SSFF happened fairly recently.
"We were kind of just watching. We kind of had our fingers crossed. The jury started meeting in person in mid-April. It wasn't until the beginning of May that we knew it was truly happening," says Cotto.
"No pressure," she quips.
"For many of the board members, and from what we've heard from patrons, our festival signifies the beginning of summer.
"And for me, it signifies a return to normalcy. We're going to be sitting in movie theaters. I think that's pretty significant," Cotto says.
The SSFF is the second major annual Lehigh Valley event of significant size of gathering people together, following Mayfair, May 28-30, as COVID-19 protocol eases.
"As far as our preparation goes, we were a little behind because we didn't know if we could have a festival until recently," says Jeff Vaclavik, president of the board, SouthSide Film Institute.
"We were planning on it, going ahead with it, but we didn't know for sure until the end of April, early May," Vaclavik says.
CDC and Pennsylvania Department of Health easing of COVID-19 mitigation restrictions encouraged the SSFF board to hold an in-person festival for 2021.
According to the pa.gov website, "The masking order will be lifted June 28 or when 70 percent of adults are fully vaccinated, whichever comes first.
"Fully-vaccinated Pennsylvanians may choose not to wear a mask, unless they are required by a business or organization.
"Businesses and individuals are encouraged to follow CDC safety guidance," states the website.
"We're still looking for people to wear masks when they come into the venues," says Vaclavik.
Cotto says that, as of the deadline for this article, "We are requesting masks inside the venues. By the time of the festival, we could be mask-less.
"We are adhering to CDC guidelines and the guidelines of our venues," says Cotto.
Social distancing in seating will probably not be in effect at two SSFF venues: Touchstone Theatre, with approximately 70 seats, and the National Museum of Industrial History education center room, with seating for about 50.
Attendees may be able to social distance at the third venue: Lehigh Valley Charter High School for the Arts black box theater, with approximately 300 seats.
SSFF staff will not take the temperature nor require proof of vaccination of attendees.
Vaclavik reflects on 2020 when the SSFF was not held:
"We were originally planning to have a festival. At that point, we were going with the plan of having a festival as far as selecting films went.
"We did select the films. We were looking at a virtual festival. Some of the film-makers opted not to allow their films to be shown in a virtual format. And some said, 'Yes.'
"And one thing or another happened, and we didn't have a festival.
"The good news is that most of those films, about two thirds of them, are going to be screened this year."
On average, the SSFF screens 70 to 80 films, a combination of short films and feature films. This year, approximately 40 films will be shown, with several holdovers from 2020.
Several long-standing annual SSFF events are jettisoned for 2021.
There was no fund-raiser dinner on the Monday of the SSFF week at Molinari's, Bethlehem. "It was too much to ask with restaurants getting back to normal. It would have been them and chefs from four other restaurants," says Vaclavik, who hopes the event returns for SSFF 2022.
There's no Children's Film Festival, a sidebar to SSFF, for 2021. It's to resume in 2022.
There's no "Flash Your Pass" discounts at SSFF-sponsor restaurants. "We're going to encourage people to go to them," Vaclavik says.
The opening night reception, 7:30 p.m. June 15, and closing night reception, June 19, are at Color Me Mine, Bethlehem.
Vaclavik gives an overview of SSFF 2021:
· Opening night, there's "Women of Steel" (2010), a documentary film about Australian female steelworkers. The film will be screened additionally during SSFF 2021.
· "Alien on Stage" (2021) is a documentary about the production of a musical in England based on the "Alien" science-fiction film.
· Part of the "Late-Night Horror Film" screening, 11 p.m. June 18 is "Good Choice," a film short. "It's about a woman who is trapped in a Red Lobster commercial," says Vaclavik. The feature is "Bad Candy" (2020).
· "We have several short documentaries about places in Pennsylvania, which is kind neat," says Vaclavik.
· "Before I'm Gone" (2020) is about an auto racing track and a 70-year-old rookie driver in British Columbia, Canada.
· Jennifer Suwak and Steve Abruzzese of the Lehigh Valley direct a short, "Frank Parese: A Jersey Shore Veteran Story," about a 94-year-old World War II veteran.
Cotto gives an overview of SSFF 2021:
· "I always love our short blocks. We have a couple of great documentary short blocks, one great animation block and one really interesting narrative block that's sort of all over the place with comedy and drama.
· "On Thursday [June 17], all three films at the charter school have a LBGT focus. There's a film about queer comic book artists called 'No Straight Lines.'
· "There's one full-length narrative feature, ['Tuscaloosa,' 2019], with Natalia Dyer of 'Stranger Things.' It's a very well-done film.
"We had a lot fewer films submitted this year. The festival's going to feel a little bit different. The board and the jury still feels the quality is the same. We're repeating some films. Some of the blocks are playing multiple times. We have 12 or 13 films from last year that we weren't able to show [in 2020]." says Cotto.
"We have a nice mix of returning film-makers," says Vaclavik.
Among the 10 to 12, expected to attend:
· Collin KornfeInd, an Allentown native. "We've shown several of his films over the years," Vaclavik says.
· A.J. Wilhelm, New York City- based film-maker, who is screening "Junior" (2020), a documentary short.
"They will both remember Brady when he a little kid," says Vaclavik, owner, Deja Brew coffeehouse Bethlehem, for 26 years.
Vaclavik's son, Brady, 16, is a six-foot-tall Liberty High School soccer team player. "Brady has grown up with the festival because at our very first festival, Georgeann [Vaclavik's wife] was pregnant with Brady."
Vaclavik is glad the festival is back:
"We have a little bit of everything, as usual.
"Obviously, we weren't the only ones who didn't have a film festival last year. We're glad to be getting back to it. We like interacting, getting out in the community.
"Everybody wants to get out and meet people. And people are being safe about.
"It's going to be nice, opening night to see people in the seats. I don't know if we'll have a sparse crowd. But it's going to be good to see people in the seats."
Information: https://southsidefilmfestival.com