Congrats, Class of 2021! NASD marks 120th annual commencement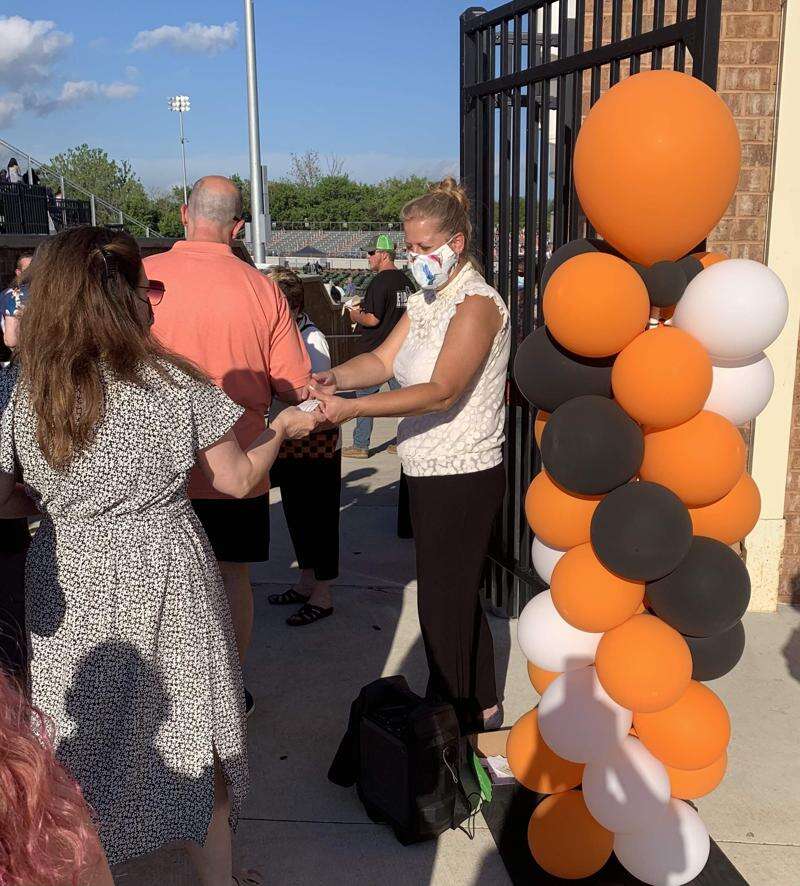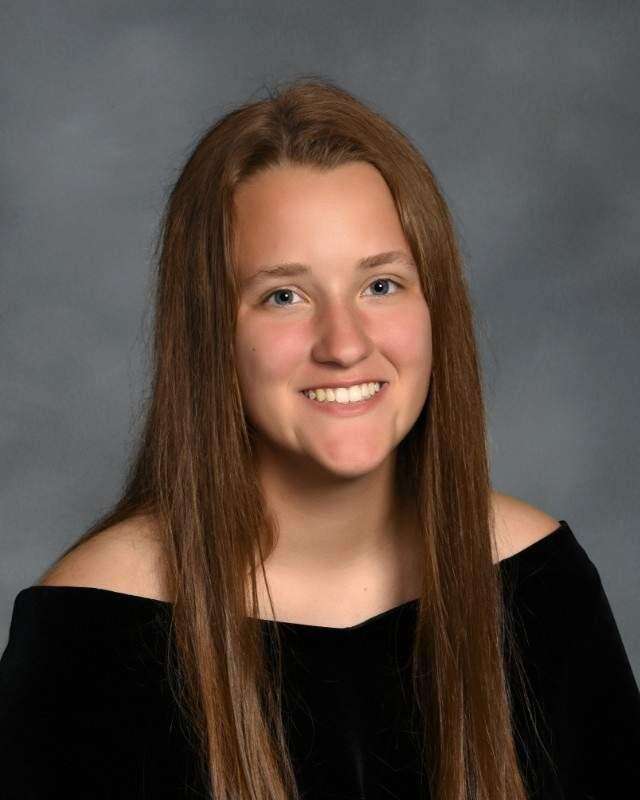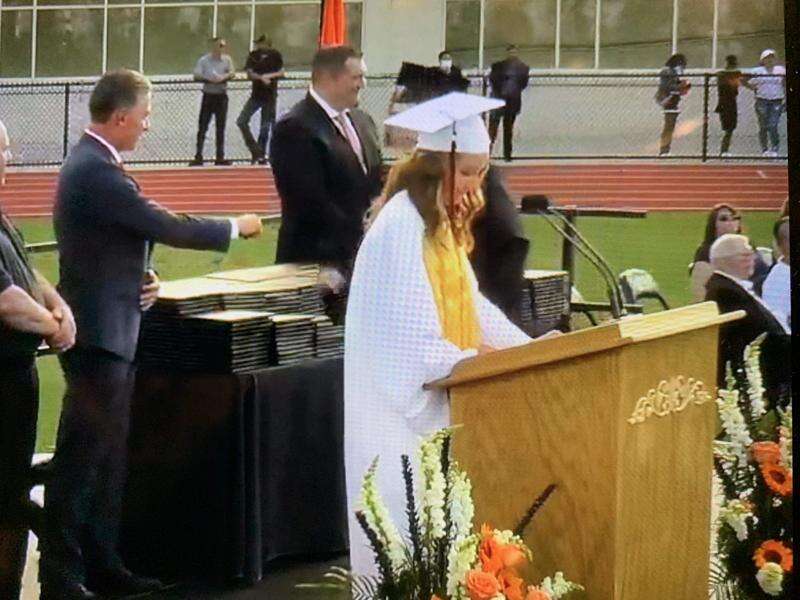 Published June 09. 2021 10:53AM
Northampton Area High School's 120th annual commencement was held June 4 - despite weather early in the day that sometimes threatened to change the course - on the field at Al Erdosy Stadium.
The administration, students and faculty have become accustomed to and skilled at navigating obstacles. A rain date was scheduled, just in case. But on this evening, the celebration would go on as planned - and without a hitch.
Members of the graduating class and their families began streaming onto the Northampton Area School District campus approximately 5:45 p.m. The ceremonies were to begin 7 p.m.
The festivities began with a talented rendition of the "Star-Spangled Banner" sung by NAHS Senior Deja Breitfeller. She received thunderous applause.
NAHS Principal Luke Shafnisky noted the Class of 2021 is indeed a special class because of what they endured during the year - and yet they achieved much success.
When asked by The Press earlier in the evening, NAHS football quarterback Joseph Kerbacher said he would be would be attending Mercyhurst University in Erie. He will continue his football career while studying early childhood education.
Senior graduation candidate Jonah Davis' plans include attending Northampton Community College to study marketing and business.
"I had a blast," Davis said of his time in the district. "And I made a lot of friends."
Bervely Exantus, another student excited to be graduating, said she was accepted at The Pennsylvania State University, where she will major in psychology and pre-med. Her goal is to be a clinical psychologist.
"The people I met there - the teachers and other students," Exantus said when asked what impressed her most at NAHS. "Everybody was good to me."
Accepted at Northampton Community College to study chemistry, Myles Merced noted the teachers and other students always made him feel welcome at school.
Gabrielle Bell expressed gratitude that the NAHS teachers and her school friends inspired her to do better. She has enlisted in the U.S. Air Force.
Laura Filchner, an Advanced Placement scholar and student of note receiving a number of awards and scholarships, will be headed this fall to Gwynedd Mercy University in Gwynedd Valley. She plans to study early childhood education. Filchner said she enjoyed all the friends she made at NAHS and her experience playing field hockey.
With numerous Advanced Placement scholars, AP scholars with honor, AP scholars with distinction, National Honor Society members and National Technical Honor Society members in the Class of 2021, there are certainly many more stories and experiences that capture the successes of this special class.
After speeches by Valedictorian Ashley DiOdoardo, Salutatorian Alex Guzman and class President Lindsey Nemeth, Shafnisky presented the Class of 2021 to NASD Superintendent of Schools Joseph Kovalchik, who accepted the class.
Diplomas were then distributed, with the senior class officers - Morgan McEntire, Allison Mengel, Luke Truscott and Nemeth - taking turns calling the students individually to the stage.
The NAHS alma mater, written by Dorothy Mae Hawk of the Class of 1921, was performed by senior chorus members Benjamin Bogden, Crystal Koch and Kiersten Patterson.
The program ended with the graduates completing the ceremonial movement of the tassel from right to left on their mortarboards. The students finished by tossing their caps high into the air.
Recessional music was played as the class departed Al Erdosy Stadium for a final time as students. Some will go on to higher education, others to the military and others to employment. Wherever their paths lead, their return to campus will now be as alumni.
The graduates then gathered with family after a ceremony certain to contain cherished memories.