Gallery View: Photographer's 'Even Dozen' exhibit available on-line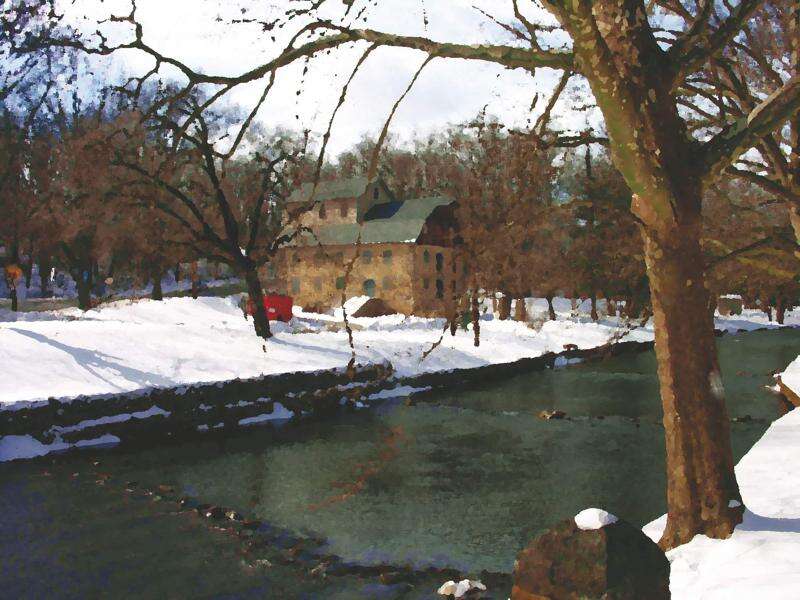 Published January 08. 2021 10:33PM
"An Even Dozen," an exhibition of photography work by Jacqueline M. Lewis, was shown at the Capital BlueCross Connect Community Gallery, Promenade Shops At Saucon Valley.
Twelve photographs were on view through Dec. 31.
The photographs can be viewed on the artist's web site: www.jacqueline-m-lewis.pixels.com
"An Even Dozen" is one of more than 50 exhibitions Lewis has held in the Lehigh Valley in 10 years.
Her work has been recognized by Travel and Leisure magazine, Photography Laureates, International Society of Photographers, and the Japan America Society of Greater Philadelphia.
Lewis is an InVision two-time finalist.
The award-winning photographer has traveled across the United States and to more than 32 countries during her career. Local images and those from Lewis' journeys, printed on paper, canvas and metal, are in the exhibit.
Bethlehem's "Illick's Mill" (2017; photographic print on canvas; 24 in. x 18 in.), one of six unframed works, is Lewis' painterly view of the landscapes she captures with her camera.
"Monet's Water Lilies" (2011; photographic print on canvas; 29 in. x 11 in.), another example of what Lewis refers to as "impressionistic photography," depicts the historic gardens of impressionist painter Claude Monet in Giverny, France.
"Conception Mission Door" (2018; photographic print; 26 in. x 20 in.), one of four framed prints, is a study of the effects of light and shadow on a building façade in San Antonio, Texas.
Capital BlueCross Connect, 2845 Center Valley Parkway, No. 404. Upper Saucon Township. Hours: 9 a.m. - 6 p.m. Monday - Friday. Closed Saturday and Sunday.