Whitehall Township closes Cementon fire station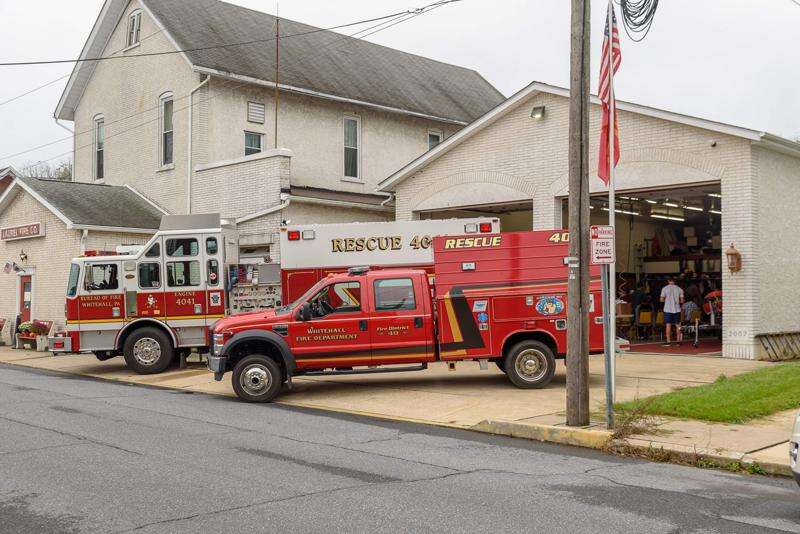 Published December 23. 2020 07:19AM
Whitehall Township Fire Department announced the closure of the Cementon station Dec. 18, via the township Facebook page.
Station 40, 5120 Third St., was one of the stations serving the Whitehall Township area. Remaining stations include Fullerton, Station 36; West Catasauqua, Station 37; Hokendauqua, Station 38; and Egypt, Station 39.
The Cementon station, like the others, has been staffed by volunteers for generations. Many of the firefighters have full-time jobs, family obligations and limited daytime availability.
The decision to close Station 40 was made by Whitehall Township Mayor Michael Harakal Jr. and Fire Chief David Nelson, according to a post on the station's Facebook page.
Harakal said the Station 40 equipment would be redistributed to the other stations.
The shutdown failed to gain support from Whitehall residents, who took to social media to express their shock and confusion about what they said was a "sudden decision."
It was reported rumors of closure began circulating back in June and sparked a meeting between Nelson, Harakal and the Station 40 firefighters. According to Matthew Haerich, former assistant chief, and Jon Regits, former Whitehall firefighter, the department was told it may be facing a shutdown due to "low recruitment" and "low response to call volume."
In a follow-up meeting hosted by Harakal Dec. 8, Haerich and Regits said the station members were assured a shutdown would not be happening. Nelson, Whitehall Commissioner Joseph Marx and the Station 40 firefighters were all in attendance, they said.
Reportedly, the station missed two daytime calls Dec. 17. Haedrich said he was told this was a reason for the station's closure.
In an effort to keep the station open, the department recruited two new members but lost its only line officer in a transfer request approved by Nelson. Before the closure, the station had nine members, four of whom were ranked as interior firefighters, meaning only they are permitted to enter burning buildings.
According to Harakal, the decision to shut Cementon down was a necessary move for the department in order to improve overall response times.
It was reported the firefighters were invited to join the other stations, but allegedly, many are looking to transfer to fire departments outside of Whitehall.
Nelson said volunteerism has been dwindling across the state since 1970, down from 300,000 to 30,000. Records can be verified in the SR6 report - a comprehensive study completed in 2018 to enhance the fire and EMS world, beginning with modernizing and incentivizing recruitment and retention efforts.
Nelson said he believes the solution to shutdowns is a "combination station," which is comprised of part volunteer and part career firefighters.
The dynamic between the community and fire stations has changed substantially in the past few decades. The population has risen, and the time for volunteering has decreased to keep up with the demands of modern life.
Nelson said the transition from volunteer to career firefighter is a necessary one, with a lack of legislative help on a state level.