East Hill's Brame wins MS girls race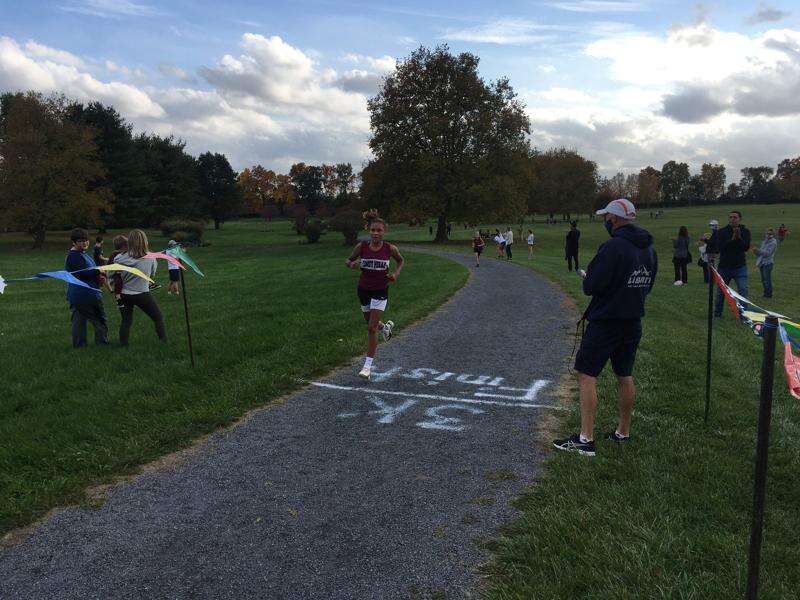 Published November 19. 2020 08:38AM
East Hills Middle School's Aliyah Brame was the winner of the Bethlehem Area School District middle school girls cross country race on Oct. 19 at Louise Moore Park in Lower Nazareth/Easton.
Brame's time in the 3k race was 13:21.
Amelia Holden, also from East Hills, came in second with a time of 13:25.
Northeast's Lilah McClarin placed third with a time of 13:37.
Other competitors, in order of finish were Bailey Barber (East Hills) 14:41; Kritzie Diaz Rivera (Broughal) 15:08; Kendelle Terefinkle (Nitschmann) 15:08; Brooke Rummel (East Hills) 15:58; Emily Orrico (Nitschmann) 16:11; Danni Herman (East Hills) 16:46; Isabella Pitsilos (East Hills) 16:48; Mia Napolitanal (East Hills) 16:53; Emma Haas (Nitschmann) 17:36; Dianna Carreon (Northeast) 18:04; Armany Johnson (Broughal) 19:16; Aliah Ramautr (Nitschmann) 20:37; Addyson Munro (Nitschmann) 21:13; Jaylynn Holderman (Northeast) 21:15; Madisyn Bonilla (Northeast) 21:15; Vanessa Rodriguez (Northeast) 26:04.
The meet was conducted by Liberty High School's cross country team.