State trooper injured in crash on I-78 East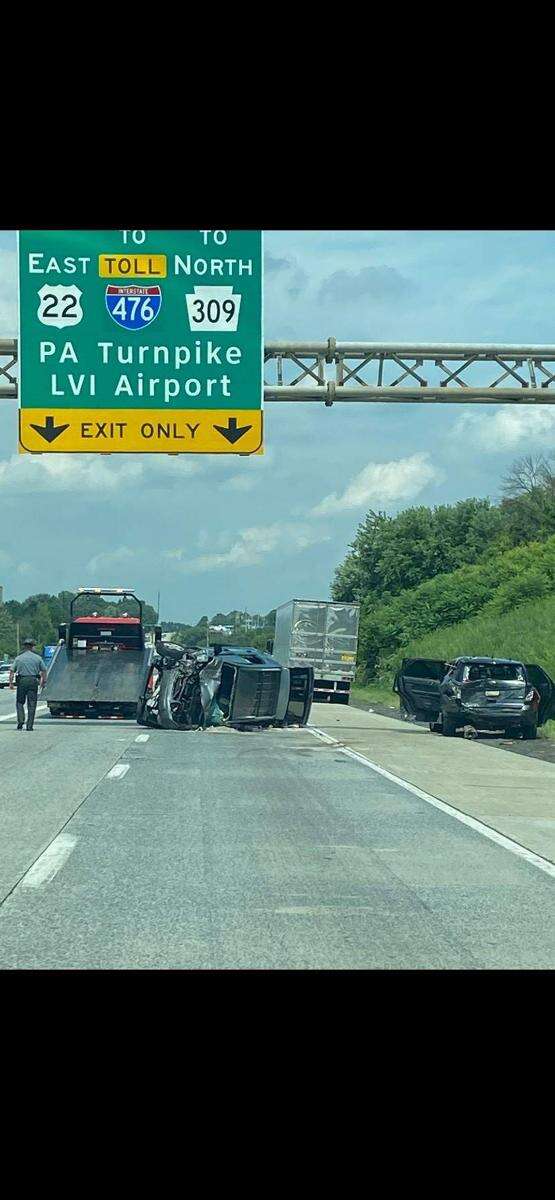 Published July 29. 2020 11:20PM
A 24-year-old Pennsylvania state trooper assigned to Troop M, Bethlehem, was injured 2:05 p.m. July 23 on I-78 East, Upper Macungie, after he stopped to help the driver of a disabled tractor trailer
According to state police, the trooper stopped his unmarked 2015 Ford Explorer patrol vehicle partially on the right shoulder and partially in the right lane, activated his emergency lights to provide assistance to a disabled tractor trailer that was smoking and had its engine compartment on fire.
As the trooper was providing assistance, a 2005 Chevrolet Equinox driven by a 56-year-old Allentown man was traveling east on I-78 in the right lane.
The Equinox, which struck the police SUV in the rear, overturned and come to final rest on its driver's side in the travel lanes on I-78 East.
The police SUV came to final rest in the right shoulder of the highway.
Cetronia Ambulance Corps personnel provided transportation to Lehigh Valley Hospital, Salisbury Township.
The Equinox was towed by Yocum Towing and Recovery. The Ford was towed by Stew's Towing.
This crash remains under investigation, state police said.