Falcons' Costello steps into increased role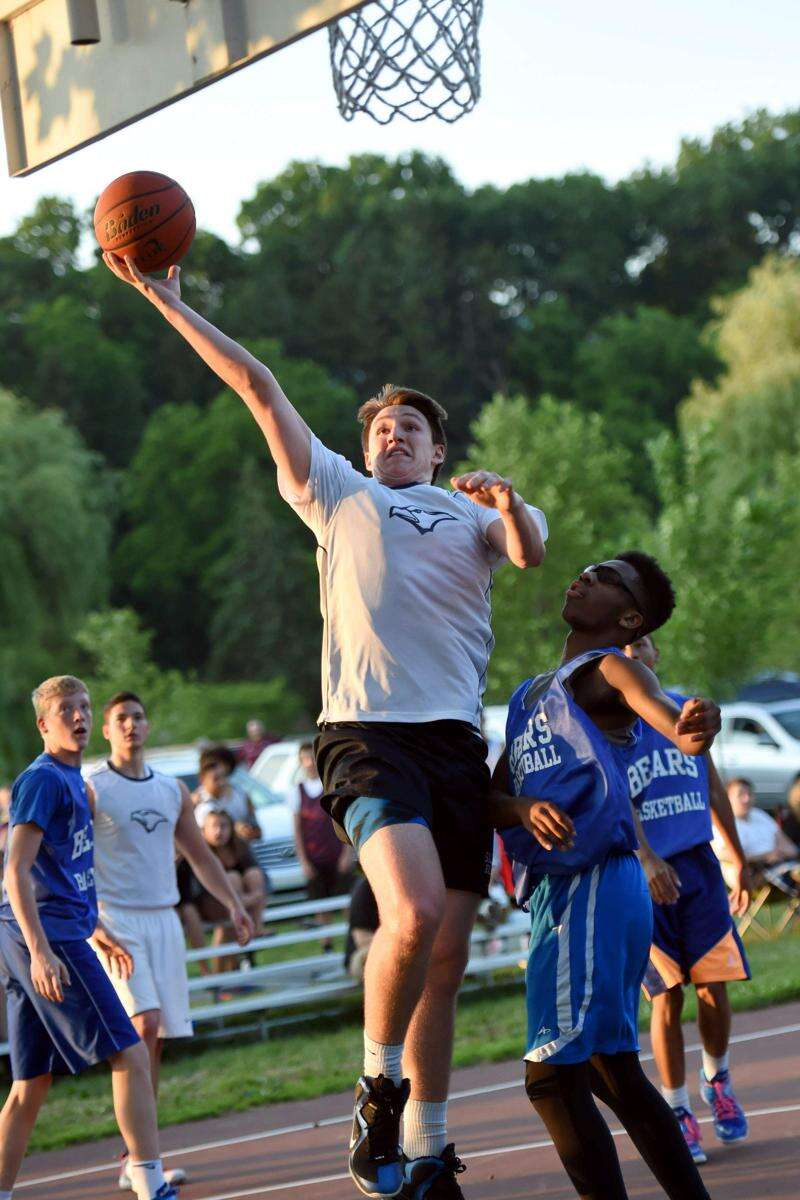 Published June 17. 2015 12:00AM
With Bryce Fairclough and Tevon Weber seeing much of the court time in the post, Jaxon Costello, an incoming junior, didn't get much varsity time in the winter.
Now that Fairclough has graduated, that is all set to change. And it seems as though Costello is transitioning into that position smoothly.
Costello continued his successful summer stretch with a solid performance in Salisbury's game last week against Kutztown. Costello scored the first eight points and finished with a team-high 13 in the Falcons' 56-32 romp at Allentown's Cedar Beach last Thursday.
"I think we worked well on offense," Costello said. "We ran the plays, and that's what the coaches are starting to stress. Sometimes we run too quick through the offense…but I think when we take our time and run through the plays, we can do well."
While Costello's minutes on varsity were limited last season, he learned plenty from Fairclough's and Weber's games.
Fairclough was one of the Colonial League's most athletic post players. That athleticism was evident on both ends of the court, as his length provided plenty of problems for opposing teams. Now Costello is taking a chapter out of Fairclough's book.
"I've been working on getting quicker," Costello said. "I'm playing football now, and that's going to help me out a little bit. I'm trying to get stronger, too."
As the Falcons' quarterback on the football team, Weber's leadership skills have been evident throughout the summer months on the court, too. Costello has taken note of that aspect as well.
"He [Weber] knows when it's time to take leadership," Costello said. "He knows what he's doing. He's good at telling people what to do. I think a lot of people on our team look up to him as one of our leaders."
Costello's nine points in the first half help Salisbury open up a 26-14 lead in the opening 20 minutes. When the second half got underway, the Falcons found themselves up 41-24, putting Kutztown out of reach by the midway point of the second half.
Chad Cooperman scored all eight of his points in the second half, and Dylan Belletiere scored six of his 10 in that same stretch to keep the Falcons in control.
"I think we did well overall, but there's a lot of things we need to work on," Costello said. "Last year we had quick guards and quick big men as well. We lost Bryce, Dasheen [Reid] and Brendan [Reichenbach], and I think they were the leaders on our defense. Someone needs to step up."
The Falcons have a bye on Tuesday before returning to action on Thursday. Salisbury faces Warren Hills at 8 p.m. on Cedar Beach's Court 4.