Marie E. Snyder Heim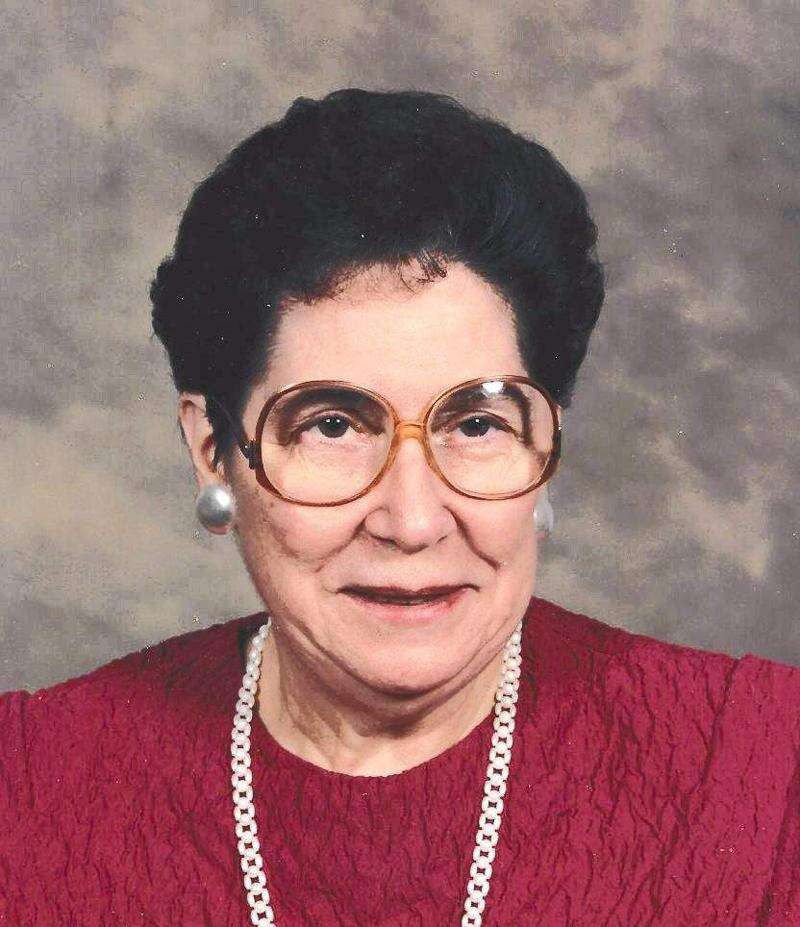 Published March 19. 2015 12:00AM
Marie E. Snyder Heim, 88, from New Tripoli, formerly of Tamaqua, died March 14, 2015, in her home.
She was the widow of C.A."Fred" Snyder and Samuel I. Heim.
Born in Andreas, she was a daughter of the late Guy H. and Margaret U. (Kemmerer) Snyder.
The chief telephone operator and office manager for the former Mahoning Rural Telephone Co., Mantzville, she also was the office manager of her husband's business, the C.A.Snyder Insurance Agency, Tamaqua, until retiring in 1971.
She served as organist at various churches including St. Peter's Union Church, Mantz-ville; St. John's Union Church, New Mahoning and Zion Lutheran Church, Packerton, from the 1950s to 2004.
A member of Ben Salem United Church of Christ, Lehighton, she also was a member and former Worthy Matron of Gnaden Huetten Chapter 203, Order of Eastern Star, Lehighton, and a past Worthy Chaplain of the Grand Chapter of Pennsylvania.
Her survivors include a stepson Roger Heim and his wife, Karen, of Macungie; stepdaughter Melanie Madsen of Palmyra, N.J.; sisters Phyllis S., wife of Wilbur Albright, of Macungie and Grace M., wife of Dale F. Snyder, of Walnutport; brothers Gordon T. and his wife, Emma, of Lehighton, Willard A. and his wife, Lucille, of New Tripoli and Luther D. and his wife, Lynn, of Jim Thorpe; nine step-grandchildren and 45 nieces and nephews.
She was predeceased by brothers Hilbert G. and an infant; and stepdaughters Edith Weaver and Myrtle Fritz.
Her funeral service will be 11 a.m. March 19, in Ben Salem UCC, 1965 Church Hill Road, Lehighton.
Calling hours begin 9:30 a.m. The Rev. Michael McGowan will officiate. Interment will be in the adjoining cemetery. Gnaden Huetten Chapter 203 O.E.S. service will be at 10:45 a.m.
In lieu of flowers, contributions in her memory may be made to Ben Salem UCC.
Condolences may be recorded at nesterfunerlhome.com.
Arrangements were made by Nester Funeral Home, Jacksonville, Lynn Township.