Veteran Vera Cruz firefighters recognized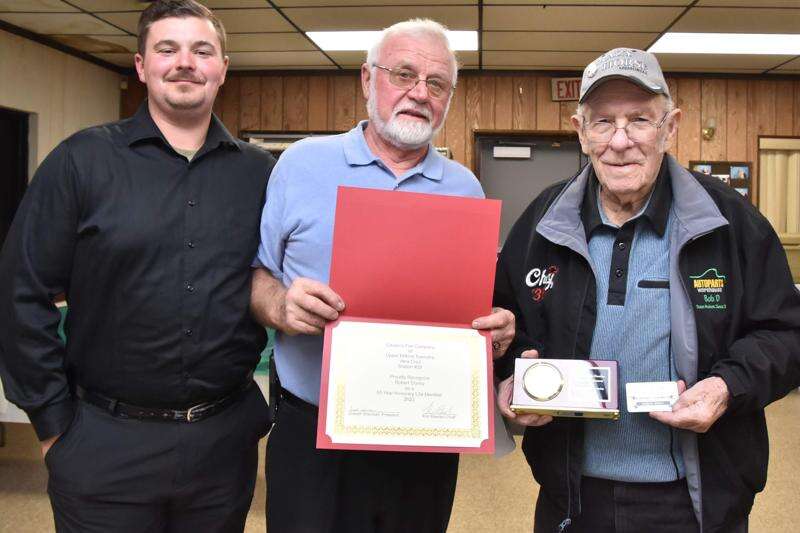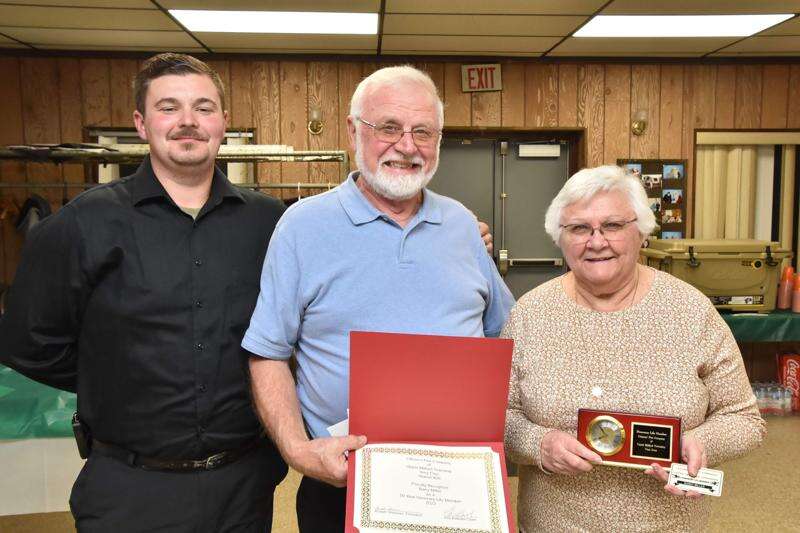 Published November 21. 2023 10:08AM
by Jim Marsh Special to The Press
Several firefighters were recognized Nov. 3 for their decades of volunteer fire service with the Vera Cruz Station of Citizen's Fire Company of Upper Milford Township at the fire company's annual service recognition banquet held at the fire company's social hall.
Tim Derr, of Upper Milford Township, was named "Fire Team Member of the Year."
Vera Cruz president and assistant fire chief Joe Sherman said of Derr, "Whenever there was something that needed to be done, Tim was there to do it." Fire Chief Kris Bawden also lauded Derr for 45 years of service as an active firefighter.
Firefighter Gary Mohr, of Upper Milford Township, was also recognized for 45 years as an active member of the fire company.
Two former firefighters were recognized as 50-year Honorary Life Members. Robert Doney and Barry Miller were presented with certificates and engraved clock mementos.
Miller, who was out of town on a hunting trip, was represented by his wife, Isabel, who accepted the awards on his behalf. Both are Upper Milford Township residents.
State Rep. Milou Mackenzie, R-131st, also presented the honorees with commendations from the Pennsylvania House of Representatives. She said all those being honored for their service were "such valuable members of our community. All those who volunteer their service to protect the lives and property of our citizens deserve our utmost thanks and respect."