WMUH 75th anniversary to be noted with concert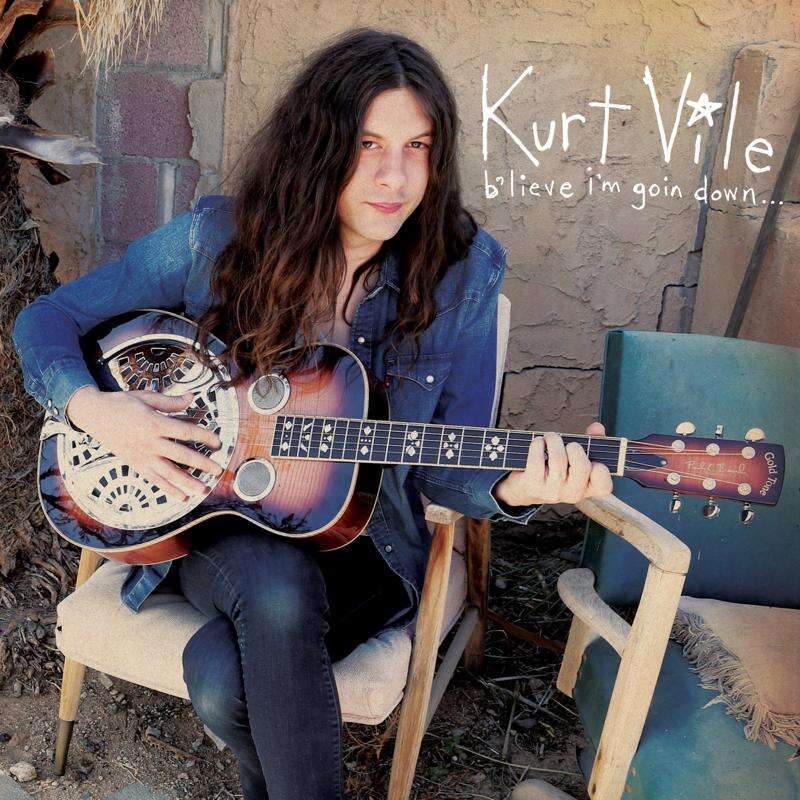 Published November 17. 2023 07:51PM
by
BY DAVE HOWELL
Special to The Press
WMUH might not be "the only station that matters" as its slogan states, but it has a big presence in the Lehigh Valley.
The "MUH" in the station's call letters stands for the "Muh" in Muhlenberg College, Allentown, where the station was founded as a student radio club in 1948.
The "WMUH 75th Anniversary Show," a concert by Kurt Vile and the Violators, Sun Ra Arkestra and Catatonic Suns is at 7 p.m. Nov. 18, Miller Symphony Hall, 23 N. Sixth St., Allentown.
WMUH General Manager Paul Krempasky says that at its outset, the campus radio club had 10 students and one faculty representative and as of November 1948, began broadcasting, reaching a radius of 120 feet.
"It started as an AM station, just reaching the campus and a little more. It was on for certain hours, not 24-7, as it is now," Krempasky says in a phone interview.
"It went to FM and to 440 watts in 1979. It is now worldwide. Anyone with a phone and or the Internet can listen to us.
"WMUH is not only for students. The staff is a combination of students and community members, who fill in during breaks when college is not in session," Krempasky continues.
Community members have volunteered at WMUH since 1981.
"It's a free-form station with a variety of music. DJs have free rein to play what they want as long as there are no FCC violations."
The station's music format is described as "eclectic."
"All the programs are original except some that are pre-programmed from two to six in the morning," says Krempasky.
Since the 1990s, the station has aired NPR and syndicated programs.
Krempasky says WMUH has a radius of 35 miles and can reach a potential 700,000 listeners.
Catatonic Suns, an Allentown-based band, was founded in 2019.
During an interview at a cafe near Muhlenberg College, band members describe the group's sound as a mix of psychedelic rock, 1990s' music, shoegaze and grunge.
With influences that include The Verve and The Brian Jonestown Massacre, the band's sound is said to appeal to younger audiences while their inspiration from earlier bands appeals to Gen X and Millennials.
"We try to combine sounds from different eras," says vocalist and guitarist Patrick Shields. "We put our own spin on it," adds bassist Jake Christman.
Catatonic Suns usually play once a month at the Funhouse, Bethlehem. The group has performed at Muhlenberg College, clubs in New York City, and opened for 1960s' pop band, Strawberry Alarm Clock, at Whisky a Go Go, Los Angeles.
Catatonic Suns has released an EP and two albums, including "Catatonic Suns," recorded at Shards Studio, Bethlehem. The album, released in September, is on the label, Agitated Records, based in the United Kingdom.
Kurt Vile and the Violators play what has been described as "laidback, drifting guitar rock."
Philadelphia- based Vile is former lead guitarist of the band, War on Drugs. He has released 15 albums and EPs.
The Sun Ra Arkestra is one of the best-known avant-garde jazz groups. Leader and long-time Sun Ra sideman, 99-year-old Marshall Allen, is expected to appear at the Miller Symphony Hall concert.
Sun Ra (Herman Blount, 1914 - 1993) was a keyboardist whose music was inspired by ragtime, swing, bebop and free jazz.
WMUH can be heard at 91.7-FM, www.muhlenberg.edu/wmuh/stream, and iTunes and Google Play.
Tickets: Miller Symphony Hall box office, 23 N. Sixth St., Allentown; 610-432-6715; https://www.millersymphonyhall.org