Upper Macungie police learn basic rescue techniques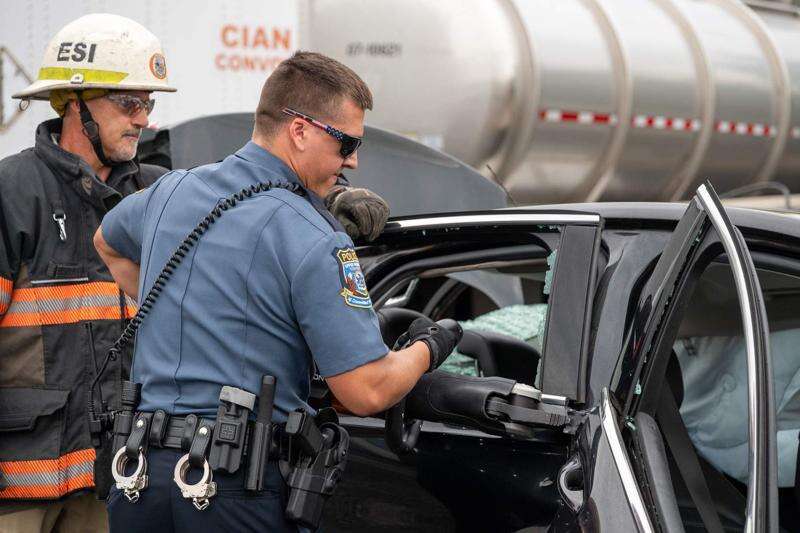 Published September 28. 2023 12:01PM
By LOU WHEELAND
Special to The Press
Members of the Upper Macungie Police Department were introduced to basic rescue techniques by township fire officials on Aug. 14 and 22.
The goal of the training was to introduce the officers to rescue tools and how they are used in a vehicle rescue.
As police are usually the first to arrive on the scene of a vehicle crash, with this introduction, they can begin very basic rescue techniques before arrival of rescue apparatus.
They are not expected to use power rescue equipment, unless directed by a trained rescue firefighter.
Usually arriving before the fire apparatus is one of the Upper Macungie Township fire safety inspectors, Jamie Keenhold or Keith Richard or Fire Commissioner Peter D. Christ.
They drive a truck that has numerous basic rescue tools which can begin a rescue and involve a police officer.
Training was provided by Christ and Ray Henry, ESI Equipment Inc., representing Holmatro Rescue Tools and a retired Bethlehem City firefighter.