Grant supports new construction for 4 families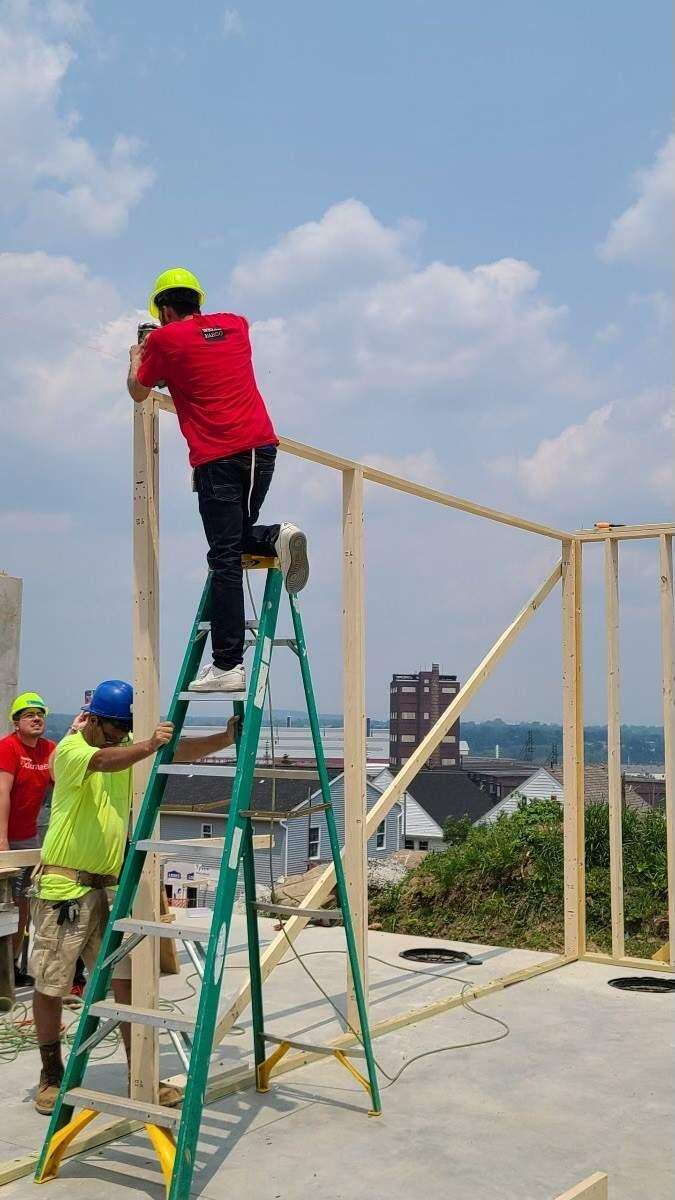 Published September 19. 2023 12:42PM
The Wells Fargo Foundation has awarded a total of $45,000 in grant funding this year to Habitat for Humanity of the Lehigh Valley (Habitat Lehigh Valley) to help build four homes in Bethlehem. Habitat Lehigh Valley is one of more than 230 Habitat for Humanity affiliates awarded grant funding through the 2023 Wells Fargo Builds program to help make homes more affordable and accessible for everyone nationwide.
Today nearly 17 million U.S. households pay half or more of their income on a place to live. At least one in one in eight Pennsylvania households spend over half of their income on housing and the number of Bethlehem families who are struggling to afford rent is on the rise.
The funding to Habitat Lehigh Valley along with the support of local Wells Fargo volunteers will help build four homes – each with four bedrooms and two bathrooms – in Bethlehem to help families break the cycle of poverty and build long-term financial security. Wells Fargo branch employees are spending two days erecting and framing foundation and basement walls.
"We are incredibly grateful for the support from Wells Fargo and Habitat for Humanity International … with the rising cost of building supplies and living in the Lehigh Valley, this funding comes at a critical time in our mission," said Habitat Lehigh Valley Executive Director Jessica Elliott. "Too often, hardworking, local families are forced to choose between putting food on the table or paying their rent. These four homes will allow 22 individuals to live securely with a sustainable, successful and affordable future."
This grant is part of a $7.5 million donation to Habitat for Humanity International through the Wells Fargo Builds program to build and repair more than 360 homes nationwide. For three decades, Habitat for Humanity and Wells Fargo have worked together to increase access to affordable homes and homeownership.
"As a company – and as the Bank of Doing – we're committed to opening pathways to affordable homeownership for more individuals so they can pass that legacy on and grow generational wealth," said Paralee Knight, Wells Fargo's vice president of philanthropy and community impact. "We're proud to join Habitat for Humanity once again to create more affordable homes in Allentown and help welcome families into their first homes."