Girls head to D-11 5A finals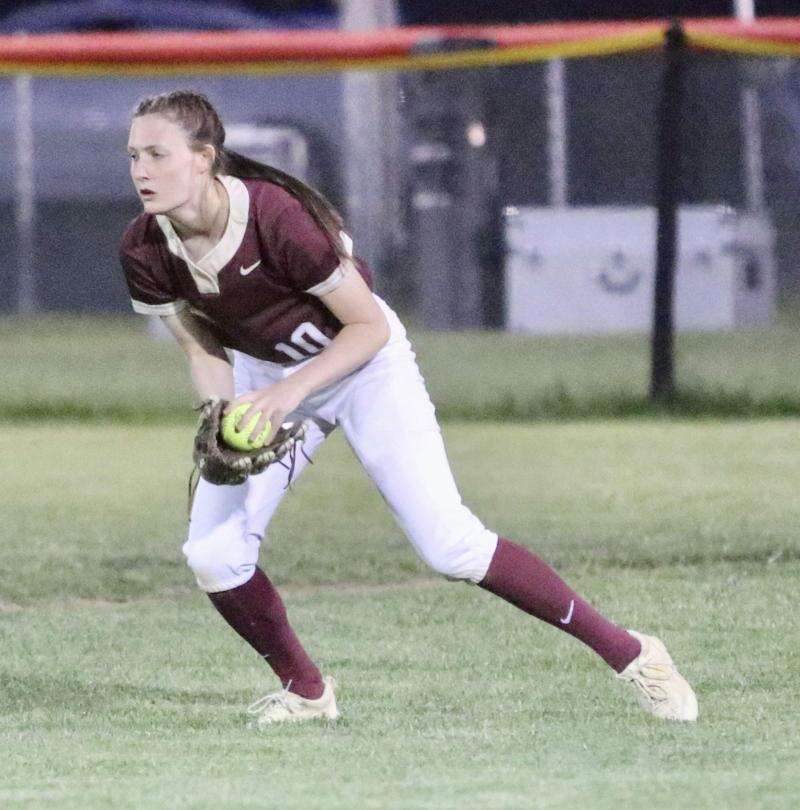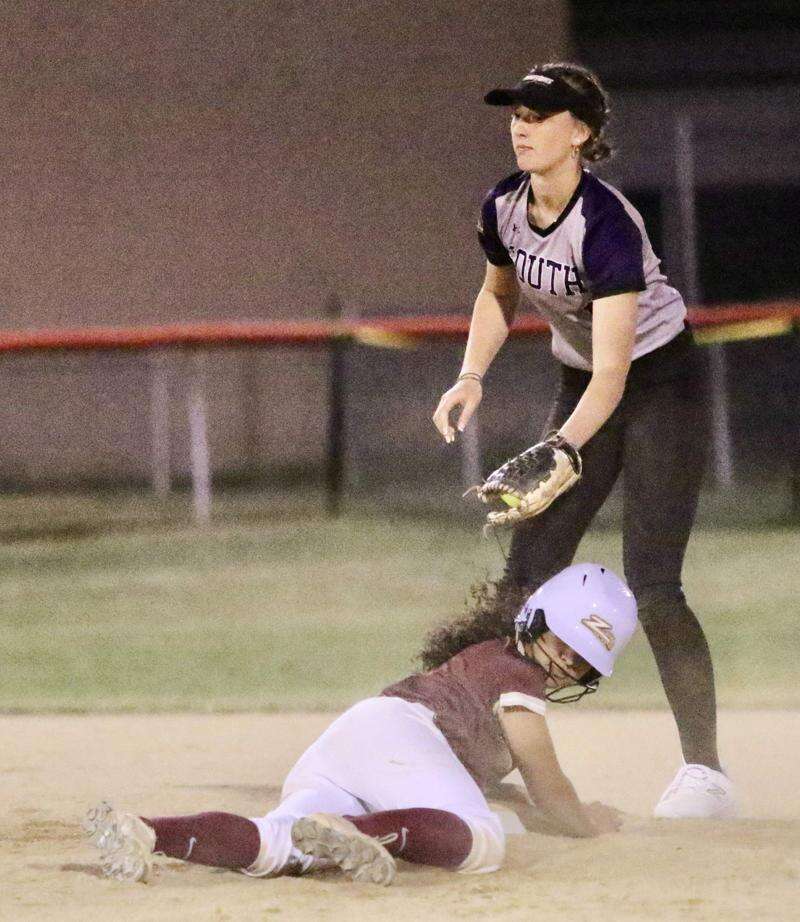 Published May 31. 2023 04:59PM
by Katie McDonald kmcdonald@tnonline.com
The Whitehall Zephyrs posted a 9-0 victory over East Stroudsburg South in a District XI Class 5A softball semifinal on May 25 at Patriots Park in Allentown.
"We had a really good day today, and I felt supported by my defense and especially behind the plate," said winning pitcher Haley Bartosh. "Aubrey (Steiner) was doing a great job back there."
The Zephyrs jumped out to a 6-0 lead in the first inning on hits from Kate Yadush, Steiner, Sienna Meli, Hannah Bundra, and Emma Bonshak.
Then, in the third inning, the Zephyrs turned a triple play after Emily Ehrhardt's walk and Katie Verwys reached base on an outfield error.
"I fielded it and threw to Sienna, and then, I don't think the girls realized that it wasn't a line drive. It was a ground ball hit, and we just threw it around the bases, and it worked out for us," Bartosh said. "I've never had a triple play, so that was pretty amazing."
Jess Spanitz's hard-hit two RBI double down the left field line scored Bundra and Bonshak in the bottom of the third.
"The rest of my team was doing so well, I knew I had to do it," Spanitz said, "so it was really the energy the bench brings and that my teammates bring."
Morgan Boyd had a leadoff double to left field for the Cavaliers in the fourth inning, but Bartosh forced out the next three batters.
In the top of the seventh, Jamisyn Aillet reached first base on an error and Joslynn Yurescko singled to right field, but Bartosh again retired the next three batters.
"It's a great feeling to know that, when we do get two runners on, which is inevitable, that we can still do what we need to do to get the outs and not fall apart," Bartosh said. "I had a couple good change-ups in there and a few drops, and it all came together."
The Zephyrs will compete for a district championship on June 1 when they face the Pocono Mountain East Cardinals.
"They're a tough team," said Whitehall coach Jeff Vivian. "They seem kind of a carbon copy of what we are. They have a couple taller girls. They seem to fight. They seem to be a gritty team. They just wouldn't fold, so we're expecting a fight. We know they're not going to want to travel down here and just lay down."
The game is scheduled for 4 p.m. at Patriots Park.
"We really need to step up and do it," said Spanitz.