Softball wins opening round of districts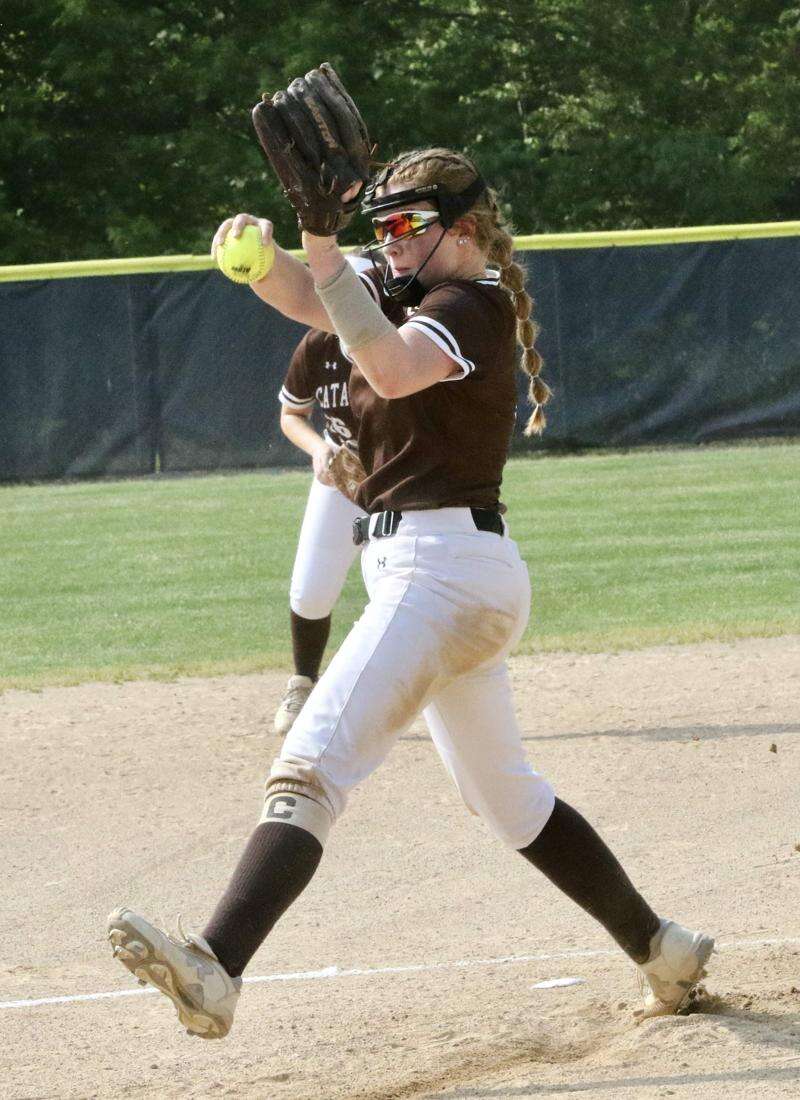 Published May 26. 2023 07:57AM
by Jeff Moeller Special to the Press
For Catasauqua softball, the wait was over.
For the first time since 2015, the Rough Riders earned a district berth in the Class 3A bracket. The last time they were there, the Roughies lost to Pine Grove in the semifinals.
This time around, the fifth-seeded Rough Riders downed fourth-seeded host Schuylkill Haven, 4-1, Tuesday afternoon. They advanced to play top-seeded Northern Lehigh, who had a first-round bye, Thursday at Northwestern.
Earlier in the season, Northern Lehigh routed the Roughies, 13-3, March 31, but they just nipped them, 9-8, April 22.
For the Roughies, junior pitcher Delaney Troxell handcuffed the Hurricanes on one hit, and she struck out seven.
Offensively, junior Delanie Popa and Sophia Becker had two hits, and fellow junior Alivia June had two RBIs.
Troxell expected a favorable outcome.
"We had so much fun," she said. "We had a great warm up, and I knew from the beginning, we had the game in the bag. The one run Schuylkill Haven scored did not stop us.
"We responded with two more runs and gained two more in the top of the sixth."
Troxell saw some changes along the way made a difference.
"We made some pitching adjustments in the middle of the season, which have worked effectively. Sophia and I really communicated with coach Kogelman to see what worked and what didn't work in a game.
"Team wise, we have done a great job defensively. We have made a lot of adjustments in the field and it worked tremendously. We have continued to hit well each game, no matter what pitcher we have faced."
Freshman Mikayla Bird has been a steady contributor all season, and she has enjoyed all the moments.
"I feel that our team improved drastically throughout the course of the season," she said. "I felt very confident that our team would be able to compete well and keep up with other teams in districts.
"I am very grateful to be able to have this opportunity as a freshman on the varsity team to play and learn among all of my teammates, as they are all amazing role models."
Troxell doesn't see her team making an early exit.
"Winning this first game means a lot," she added. "It gives us a lot of momentum for the next couple of games."