Reinhard, Walls earn EPC gold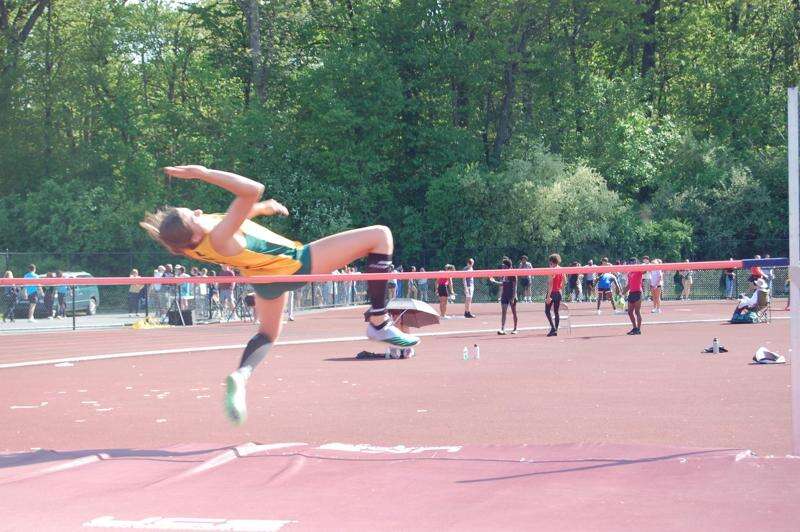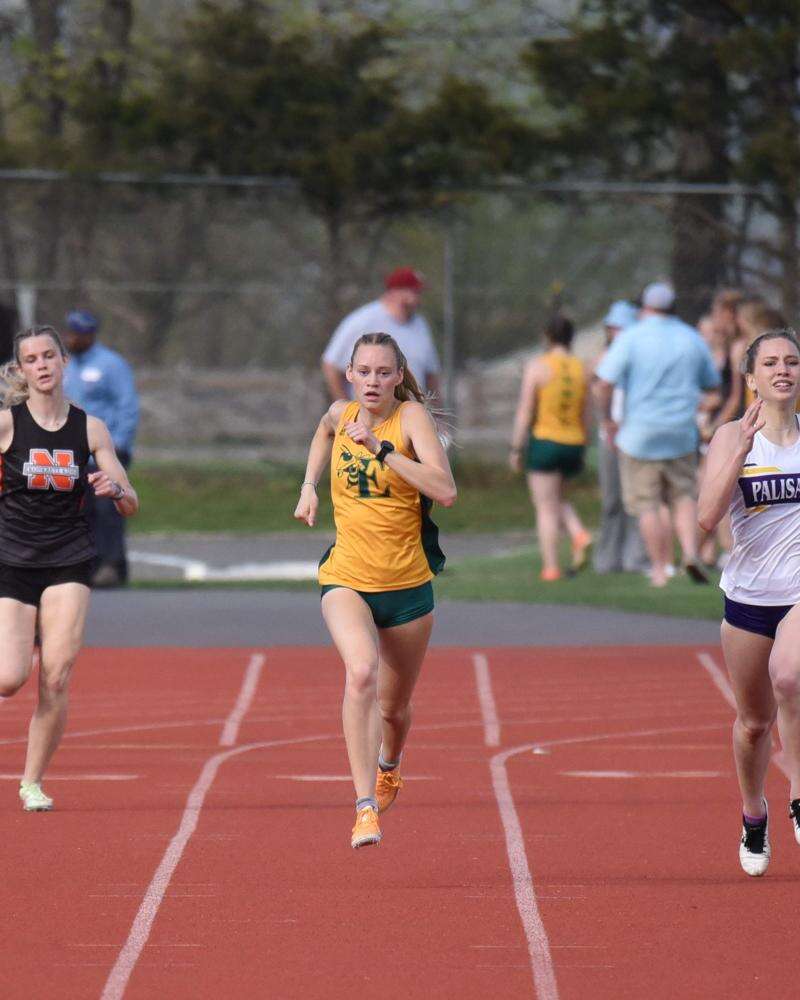 Published May 24. 2023 11:42AM
by STEVE ALTHOUSE AND Mike Haines mhaines@tnonline.com
Hailey Reinhard had been there before. Claudia Walls was making her first appearance at the Eastern Pennsylvania Conference Track and Field Championships.
Both Emmaus athletes came away with gold medals as the Hornets took third place as a team last week at Whitehall High School in this year's league championship meet.
Reinhard, a senior and previous champion in both track and cross country, won the 1,600-meter and 3,200-meter runs, while Walls, a freshman, finished first in high jump.
Reinhard won the 3,200 on Tuesday, the first day of the two-day meet, in 10:58.76. She returned Wednesday to run a personal best time of 5:00.21 in the 1,600.
"I'm really happy with it," she said of the 1,600 time. "It's a hot day. Running the two-mile last night got me a little sore. To run 5-flat, which tied my PR, I'm really happy with that."
Reinhard beat Parkland's Lana Hurwitz (5:06.18) by nearly six seconds for the win.
In the 3,200 it was two Hornet teammates that were behind Reinhard as she headed to the finish line. Freshman Madelyn McCartney (11:27.76) took second place and sophomore Payton Campbell (11:42.40) was third.
"I'm so proud of all those girls," said Reinhard. "They worked very hard and to have us 1-2-3 is amazing. We push each other a lot. We usually start with each other and it's great to have a group of girls you can run with."
Walls, who was competing in her first league meet, was the top seed in high jump at 5 feet, 3 inches. She cleared 5-2 to finish just ahead of Central Catholic's Milly Wolf (5-1).
"I think I was kind of nervous in the beginning, but I pulled through," said Walls. "I just had to stay positive, good mindset. I think I stayed positive and if I messed up I focused in on what I had to fix and fixed it."
The Emmaus girls team had two other silver medalists last week as Anna Farnschlader finished second in discus at 105-10 while also taking 17th place in shot put at 28-3.25. The 4x800 meter relay team of Addison Johnson, Emma Paradise, Isabella Scarlata and Addison Kleinle finished in second place at 9:56.98.
McCartney also picked up a third-place medal in the 1,600, which she ran in 5:11.48. Shedlyne Pierre took third in high jump at 4-11. Campbell added a 10th place finish in 1600 to her third place in 3200 (11:42.40).
Two Emmaus relay teams grabbed fourth-place medals at leagues. The 4x100 team of Paige Inman, Avery Burnett, Tandy Morgan and Mya Cooper finished fourth in 50.81, while the 4x400 foursome of Kayla Moore, Paradise, Anna Price and Scarlata placed fourth in 4:17.70.
Other Hornets who competed at the league championship meet include Catherine Sirignano (6th in shot put 30-7; 8th in discus 92-5), Sheldyne Pierre (7th in long jump 16-4; 20th in triple jump 32-0), Kayla-Rayne Quinones (7th in 300H 50.58; 7th in 100H 17.09), Addison Johnson (7th in 1600 5:28.56), Addison Kleinle (8th in 1600 5:30.62), Abigail Burnett (8th in 100 13.07), Emma Paradise (8th in 400 1:02.15), Hadlee Horvath (10th in 100H 17.38; 20th in 300H 53.81), Sophia Kovalski (10th in 3200 12:29.89; 14th in 1600 5:41.84), Addison Shank (12th in 3200 12:34.58; 20th in 1600 5:49.57), Elizabeth Samer (14th in high jump 4-7), Malena Stetz tied (15th in pole vault 7-6), Keira Gilboy tied for (15th in pole vault 7-6), Brooke Miller (15th in 3200 12:45.21), Mya Cooper (15th in 100 13.25), Paige Inman (16th in 100 13.26), Morgan Tandy (17th in 100 13.3), Morgan Fletes (16th in triple jump 32-11 1/4), Elizabeth Burns (16th in 200 27.56), Kayla Moore (16th in 400 1:04.32), Avery Burnett (20th in 100 13.43), Ava Rincon (20th in 3200 13:06.83), Isabelle Russo (20th in 100H 18.39), Marleigh Llewellyn (23rd in 300H 54.91), Brooke Miller (23rd in 1600 5:57.05).
The Green Hornets finished with 100.5 points, behind first-place Parkland with 116 points and second-place Easton with 107.5.
They will return to Whitehall High School this week for the District 11 Class 3A Championships on Tuesday and Wednesday in hopes of earning a place at the annual state championship meet, held Memorial Day Weekend at Shippensburg University's Seth Grove Stadium.