Hearts of Gold shine brighter at PCFLV gala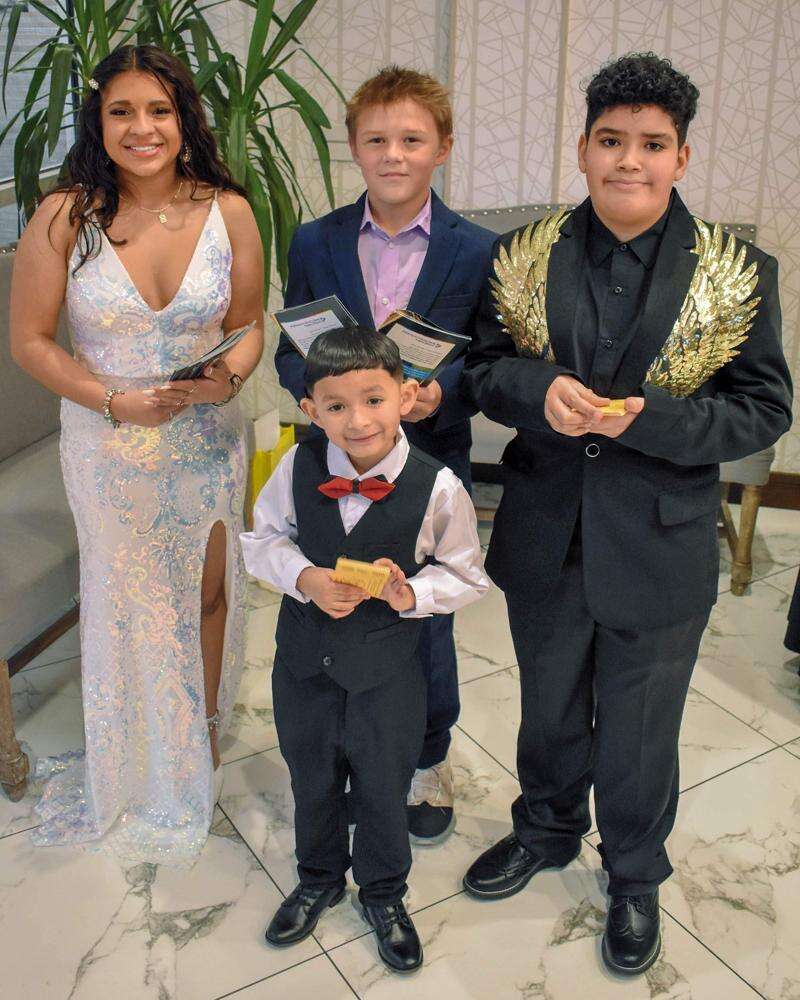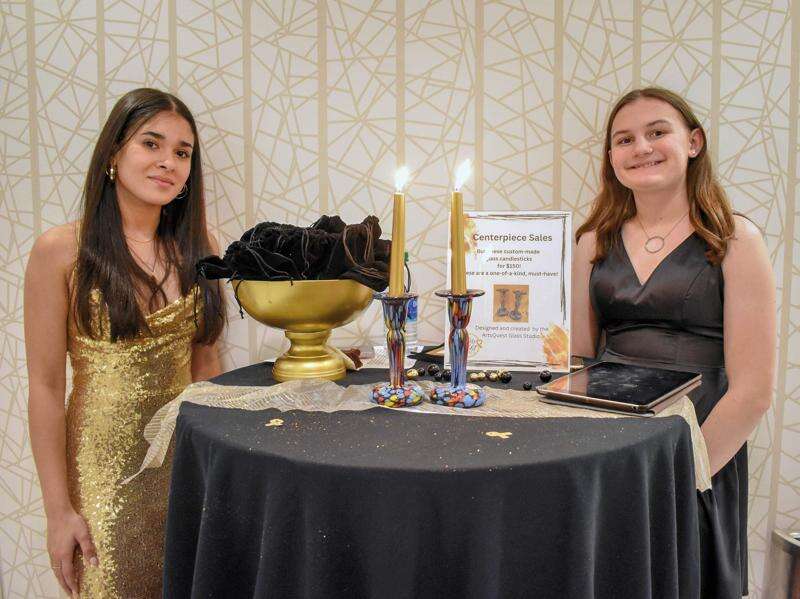 Published May 23. 2023 11:16AM
by Ed Courrier Special to the Bethlehem Press
The Pediatric Cancer Foundation of the Lehigh Valley (PCFLV) raised $249,000 at its 2023 Hearts of Gold Gala March 25. Guests enjoyed cocktails, dinner, dancing, and a live auction of children's artwork conducted by auctioneer Jason Douglas Houser.
The not-for-profit's sold-out fundraiser was hosted at the Centennial Catering and Conference Center in Center Valley. Its 350 guests brought in $39,000 more than 2022's successful gala.
Former WFMZ anchor and reporter Will Lewis presided as the guest emcee. Currently a reporter with Fox affiliate Queen City News in Charlotte, North Carolina, Lewis remains involved with area nonprofits in the Lehigh Valley.
Singer-songwriter Kendal Conrad performed "Miss You All the Time" by O.A.R. The social media influencer from Pottstown is known for her single, "Leader of the Pack."
"It is really critical this year for us to come together to honor and remember the seven children that we lost in the past year," said Executive Director Michelle Zenie. "While we celebrate all of our warriors, this year is particularly about honoring and remembering those children." The relative high number of young patients who lost their battles against cancer includes Aiden, Sal, Tommy, Mary Jane, Alexjandra, Sarrah and Hailey.
The parent of Hailey, a cancer warrior who passed away in November 2022, was keynote speaker Mike Mientus from Pennsburg.
"In our Hailey we had a princess finally, after years of waiting," sadly recalled Mientus while describing how he and his wife, Emily mourn the loss of their daughter in November 2022 at age 7.
"We have two older boys and it finally got to the point when we were having a really great time in life," he remarked. It all changed with the devastating diagnosis of Stage 4 kidney cancer that claimed Hailey's life after a nightmarish four year battle.
Mientus expressed gratitude for the many levels of support PCFLV provided their family.
Currently a Verizon technician, Mientus is a 1997 graduate of DeSales University and played on the school's basketball team. He later toured with the Harlem Globetrotters and various pro leagues until 2001.
The Heart of a Warrior Award was presented to Allentown residents Bill and El Sugra for their support of PCFLV through the Bill Sugra Memorial Fund. The nonprofit is named for their son, who perished in the 2001 terrorist attack on the World Trade Center.
"Miss You All the Time," a pair of ceramic angel wings, fetched the heigher price at $20,000. The piece was created by the bereaved parents who lost children to cancer in 2022. They include Emily and Mike Meintus, along with Jashua Ortiz and Dominique Williams from Orefield who are grieving for their 2-year-old son, Aiden, who passed away in May 2022.
The winning bid was awarded to President Dennis Hower and Secretary Treasurer Brian Taylor from Teamsters Local #773 based in Whitehall.
"We made the donation in honor of one of our members whose daughter is fighting Stage 4 brain cancer," explained Hower. "We would love to hang this in our union hall to honor all the cancer warriors out there."
Also up for bid or purchase were gift baskets donated by area businesses and individuals, bottles of wine in a "wine pull," as well as glass centerpiece candlestick holders created by the ArtsQuest Glass Studio.
Lehigh Valley Reilly Children's Hospital was the event's "presenting" sponsor. "We have a very busy cancer center and PCFLV provides support and benefit to the families that are battling cancer," says Lehigh Valley Reilly Children's Hospital President Anne Baum.
Additional sponsors include Rob and Kristen Bennett, Structural Metal Fabricators, Teamsters Local #773, Jaindl Enterprises, Houser Auctioneers, Painting and Decorating by Shane, Burkholder's Heating and Air Conditioning, East Penn Self Storage, St. Luke's Pediatrics, Aveanna, Good Shepherd Pediatrics, BSI, Red Robin, Doron and Lauren Rabin, Andrew Dilg Realty, Spengler-Brown Law Offices, Santander Bank, Sidleck Cranes, AB Steel, Dr. Justin Miller, and Ai Orthodontics.
The Pediatric Cancer Foundation of the Lehigh Valley provides free programming and services to local children with cancer and their families.
PCFLV is located at 2132 S. 12th St., Suite 401, Allentown. Information: 484-221-9294; www.pcflv.org