Cops 'n' Kids opens doors, books, minds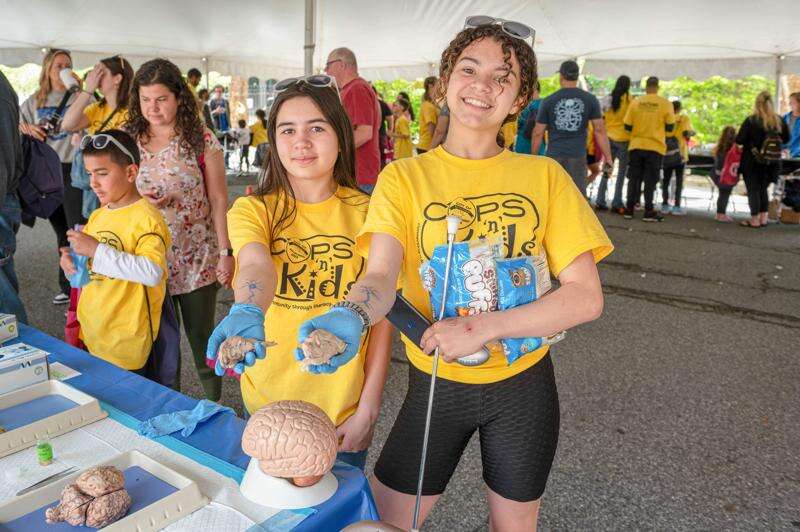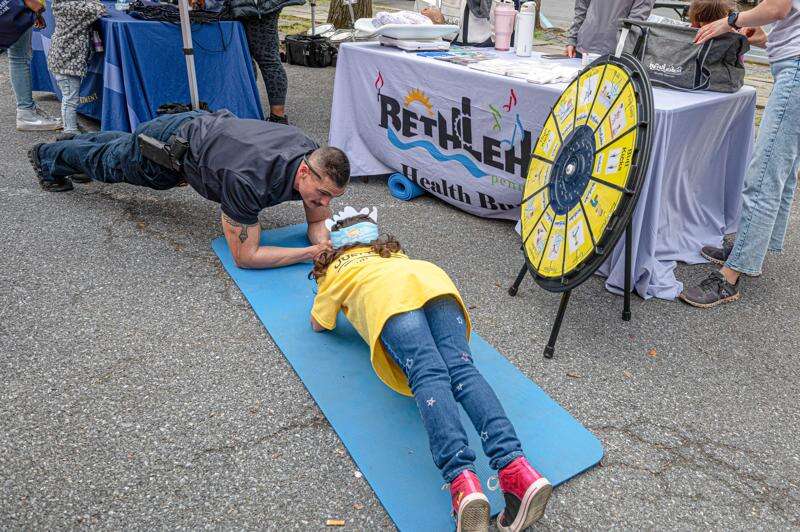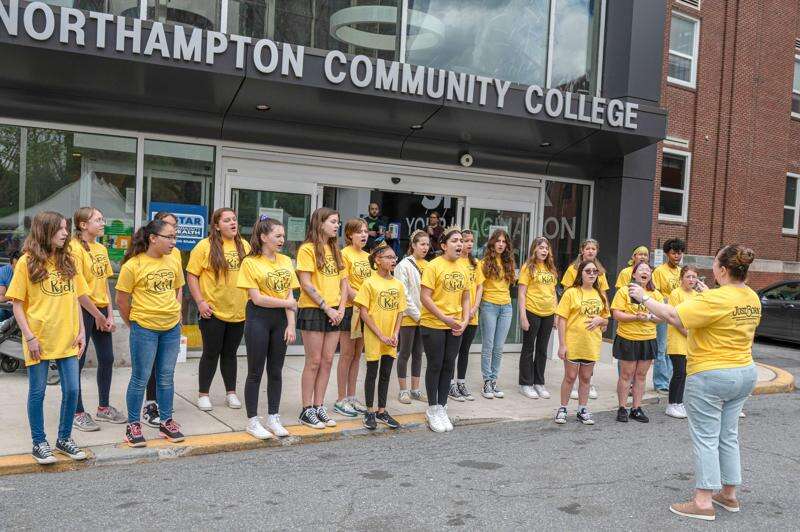 Published May 16. 2023 10:47AM
by Lori Patrick Special to the Bethlehem Press
The annual nonprofit Cops 'n' Kids event builds relationships through conversation, books, games and a whole lot more.
Held April 22 at Northampton Community College's Fowler Family Southside Center, it was an opportunity to enjoy crafting with paper, science projects, a healthy refreshment, plenty of interactive games and a sea of books to discover with the opportunity to take a couple home.
Cops 'n' Kids provided colorful yellow T-shirts sponsored by Just Born candies for anyone wanting to wear one and it made a unifying feeling for all attending. Many organizations came out to volunteer a fun station and several high school and college students were present to make sure the kids were learning and engaging.
Bethlehem Fire Department's Ladder 1 was present for kids explore, and the National Museum of Industrial History opened its doors with free admission for young minds to be wowed by machinery and history.
Cops 'n' Kids President Beverly Bradley organizes the event through Quota International. To get involved, volunteer or donate books for this inspiring organization, visit www.copsnkidslv.org