A NIGHT OF HEALING Friends, family honor Ryan Schock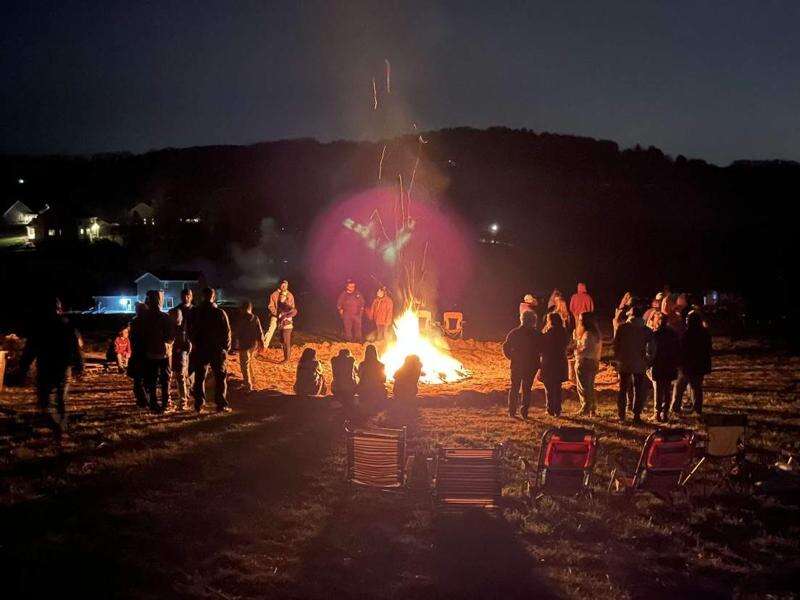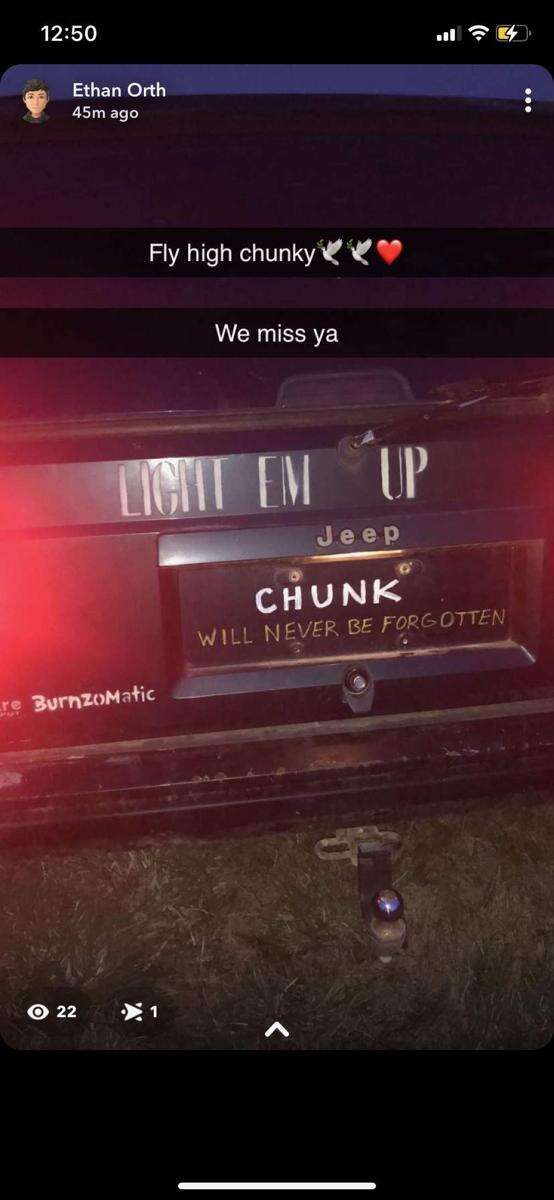 Published April 20. 2023 11:22AM
By ANN WERTMAN
Special to The Press
After a work-related accident, Ryan Michael Schock was welcomed into Heaven during the morning hours of April 6 at the youthful age of 19.
The following day, neighbors Eric and Jen Orth, experiencing the grief felt by their four children, ages of 14 to 21, were compelled to host a vigil April 8 for Ryan centered around a blazing bonfire for all to begin sharing and healing from their loss.
Bonfires were a favorite multi-holiday ritual for Ryan and his friends.
More than 100 youth joined dozens from Ryan's immediate neighborhood in response to the Orth's sharing their tribute plans on social media, also asking everyone to share a special memory of Ryan in a card for the Schock family.
In addition to the bonfire, the vigil included the launch of 19 paper lanterns toward Heaven.
The lanterns read: "In Memory of Ryan - To those whose flame has been extinguished, let this light represent our love and compassion. We will never forget you."
Michele and Mike, Ryan's parents, as well as his sisters, mingled in the crowd.
The attending youth added yet another tribute to "Chunk" as Ryan was known in his circle of friends by holding multiple vehicle burnouts sending a cloud of smoke into the evening sky.
In his few years on Earth, Ryan touched many lives.
A 2022 Northwestern Lehigh graduate and student of carpentry at Lehigh Career and Technical Institute, Ryan had active roles in both Christ's Church at Lowhill and Ebenezer churches.
He participated for several years in Boy Scouting and rifle team, and was an avid sportsman.
He loved his family's winter butchering network and, of course, lent his mechanical skills to any device with wheels and motors.
Always a hard worker, Ryan lent a helping hand to many with their chores and, for years as a teen, walked neighborhood children home from the bus stop and entertained them until their parents returned from work.
Many in the Northwestern area will remember Ryan's sales displays of cutting boards, birdhouses, benches and other wooden gift items he crafted in his Grandfather Schock's workshop.
Of course, he had a mischievous smile and often a prank up his sleeve before erupting into laughter.
In death, he was an organ donor assisting dozens of people to have a better life.
Ryan's neighbors are also planning a memorial bench in Ontelaunee Park to honor his legacy.