Remembering: Prohibition to war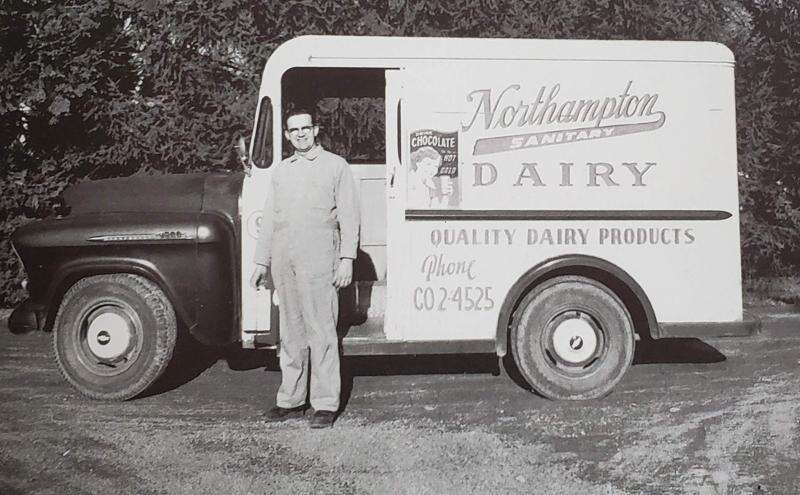 Published March 22. 2023 01:33PM
by ED PANY Curator, Atlas Cement Company Memorial Museum
A few months ago, we wrote some columns about movie ushers at both the old Ritz in Coplay and the Roxy Theatre in Northampton.
Joseph Tanzosh ushered at the Ritz, while his brother Paul was at the Roxy. A number of years ago, I had a very extensive interview with Joe. He returned us to the time of Prohibition and the Great Depression.
Joseph was born in 1925 at 957 Washington Ave., Northampton.
His sister - my neighbor, Mrs. Florence Jurasits - recalls, "We were all born at home. Dr. Skweir, our family doctor, delivered all my brothers and sisters at home. On one occasion, my grandmother delivered one of my sisters before the good doctor arrived."
Their grandfather, Paul Sagmeister, operated a cozy neighborhood store while also working at the Atlas Portland Cement Company.
John was born during Prohibition and the Great Depression. Prohibition, the "Holy Experiment," was a failure, as bootleg liquor was distilled and sold illegally in vast quantities.
One day, when Joseph was walking home from his second-grade class, there was a flurry of activity in the neighborhood. Plainclothes men jumped out of their black automobiles and stormed a neighbor's garage. A still was seized, and gallons of moonshine in glass jugs were smashed, and soon, there was a flow of alcohol in the alley.
I wonder if Elliot Ness, of the "Untouchables," was one of the government agents.
The owner was fined $300, a very large sum of money in the '20s. Unable to pay the fine, a local store owner paid it. The loan was repaid in monthly payments. Times change. Now, we can purchase alcohol spirits in our local supermarket!
Also on Washington Avenue was the Northampton Sanitary Dairy, which we wrote about many years ago. The dairy was owned by Mr. John Simcoe, who also owned a farm up at Twin Lakes in Lehigh County.
When Joe was 10 years old, the county was in the depths of the Depression, so he and his friends looked for work to earn a few cents.
He remembers, "We found a job at the Northampton Dairy, but it was far from easy. We would awaken 3 a.m. and go to the dairy and load the trucks. We delivered milk to the customers' door in glass bottles in Northampton, Coplay, Catasauqua, even Allentown and some in Palmerton. We returned 11 a.m. Our pay for the morning's effort was 25 cents, 50 cents if we were lucky. It doesn't sound like much money, but to us, it was like heaven."
Another unique experience for a boy of 10 years of ago was when, on early-morning runs, they would stop at a diner for something to eat. The first diner he was ever in!
He recalled, "There I would see men who had overindulged and appeared confused and lost in time. This made an impression on me, and said to myself, 'I will not duplicate what I saw.'
"The summer afternoons were ideal for playing baseball. Our team, the Washington Braves, was made up of boys from Ninth and 10th streets. Our league was part of a pickup league. We played whoever we could."
***
More in two weeks!