Improved defense leads to victories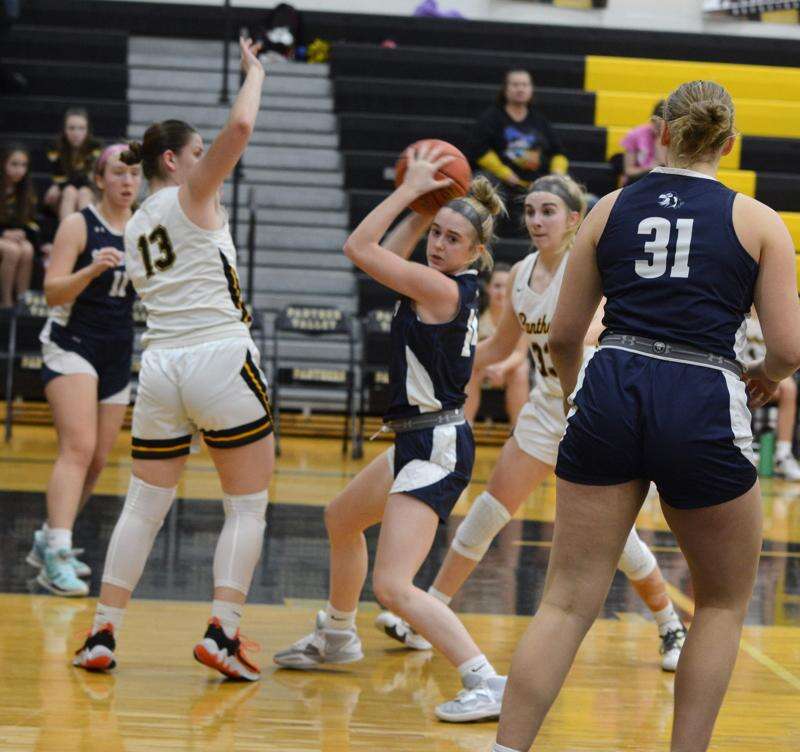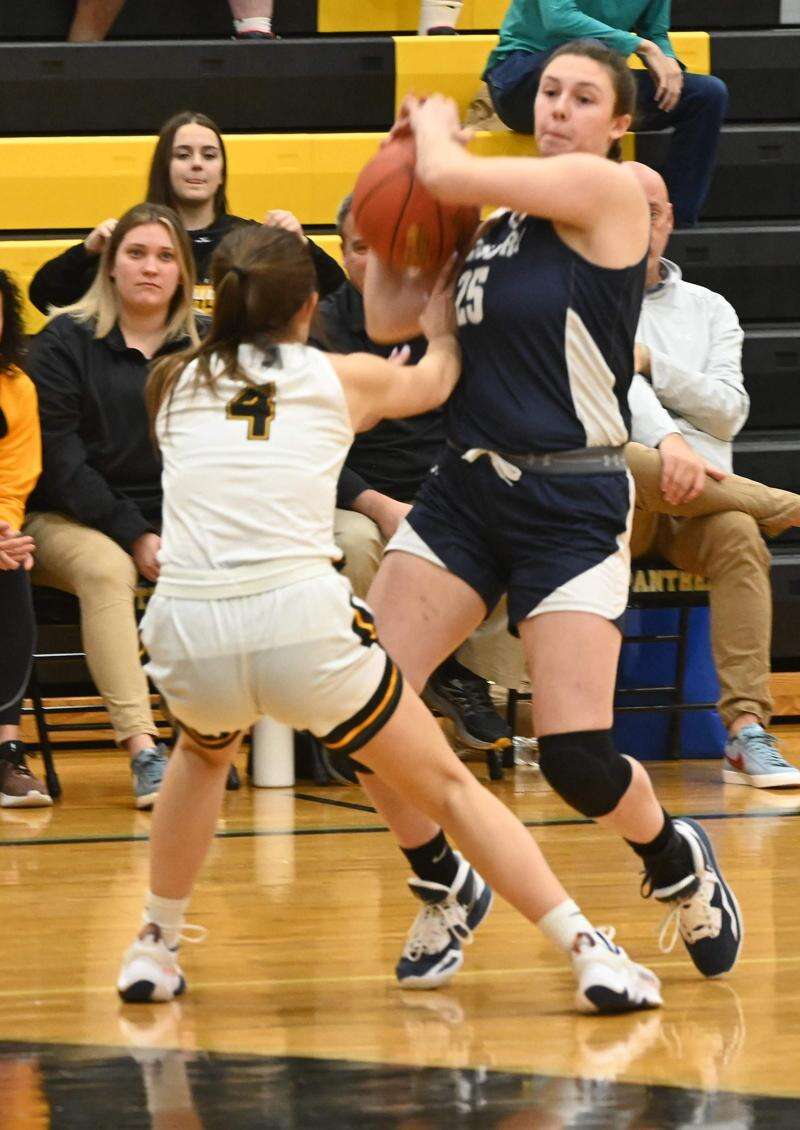 Published February 09. 2023 10:37AM
by CHUCK HIXSON Special to the Press
Hard work and dedication will take you a long way. Sometimes, you just have to be patient. That's exactly what the Lady Falcons have done and what they have been. After opening the season with 12 straight losses, they have won three of their last seven games.
"The girls have continued to work hard all season," said head coach Paul Zeigenfus. "The biggest change has come because of our focus on improving our team defense. We have moved to a three-two zone defense and the girls have developed a confidence in playing defense, especially a confidence in knowing where each other is going to be. They have developed a trust with each other on defense and it has shown."
Through those first 12 losses, Salisbury allowed an average of 48.4 points per game, including giving up 70 to Pen Argyl and 62 to Northwestern Lehigh. Over their last seven games, opponents have scored 43.2 points per game. While the five-point difference might not seem like a lot, it is a marked improvement.
Along the way, there have admittedly been rough spots that would have challenged veteran coaches and have presented some tough times for Ziegenfus as a first-year coach. Keeping morale high has been the top challenge for the coach, but one thing he has not had to stress over is the commitment of his players who have had to endure the losses.
As a sign of their improvement, Ziegenfus points to the two games against Catasauqua this season. The Falcons trailed Catty by 30 points in the third quarter of the first meeting between the two teams.
When they met again last week, the game was tied 21-21 midway through the third. Catasauqua won the game, but the definite signs of improvement have been a key component in keeping the team together and working to get better.
"Obviously, your success as a team and a coach is viewed in wins and losses and with few wins, our morale has been challenged many times throughout the year," admitted Ziegenfus. "However, the thing that has made me so proud this year is that our team never quits. Even in games when we are down big and out of the game, our girls never give up. They play hard until the last buzzer. The coaching staff has focused on the team and every girl improving every day, every game. We have stressed the importance of working hard, practicing hard and putting in the work every day."
There has been a group of players who have contributed throughout the season. The top four scorers consist of one senior (Hannah Kamp), two juniors (Desiree Nales and Tula Reihman) and a freshman (Kendra Morgan) who are all within about two points of each other in points per game.
"Hannah is an intense, competitive leader," said Ziegenfus. "She has had to deal with so many different injuries and yet she continues to play hard every play, even when you can tell she is not even close to 100 percent. Other girls see that and realize if she can play injured, they have to give it their all for her.
"The contribution we have received this year from the younger players, especially Kendra Morgan, is very encouraging. It's going to be tough to replace [seniors] Hannah and Angela Bitar next year but it's exciting to think about how good the younger players could be."
With two of their last three games being against Colonial League playoff teams, the end of the season schedule presents yet another challenge. The good news is that with such a young nucleus, it may not be too long before Salisbury is in a playoff hunt next in a season.
"My challenge to the girls coming back and the eighth graders coming in next year will be: you don't win games in November; you win by the work you put in March through October," said Ziegenfus. "We are looking into offseason workouts and how we want to give them opportunities in the offseason to improve, but it's going to be up to the girls to work on their own and really want to get better. I believe several girls will come back much improved next year that the sky's the limit with this team. We can start to dream and get excited about the future of Lady Falcons basketball."