Boys, girls look to finish season strong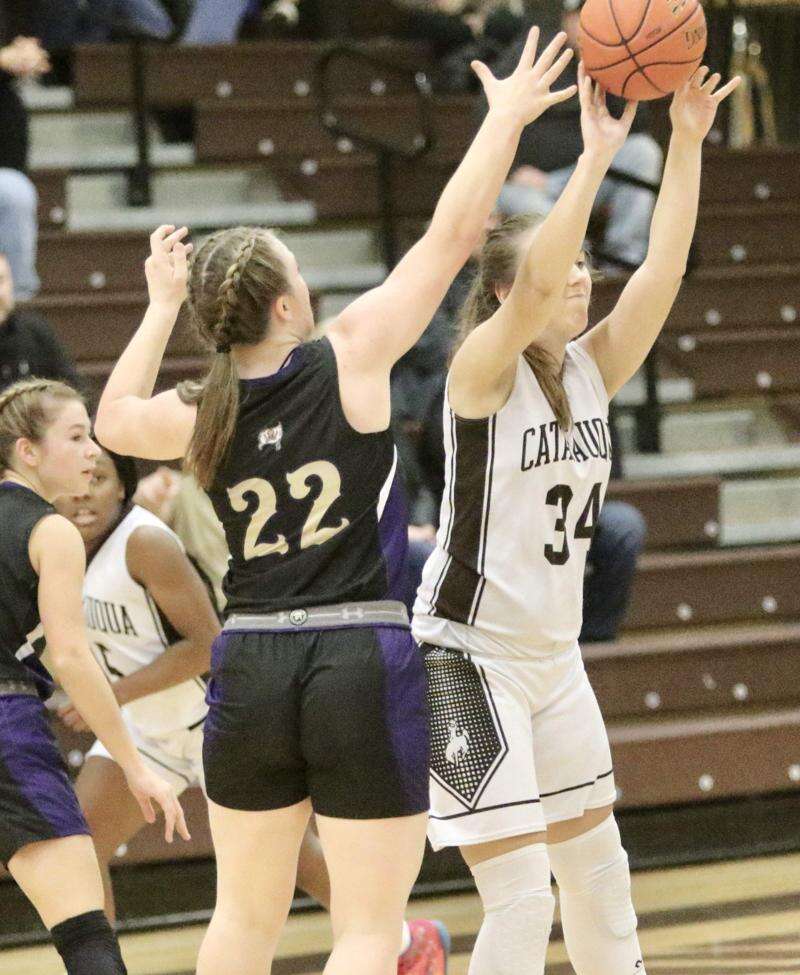 Published February 02. 2023 08:28AM
by Jeff Moeller Special to the Press
Both Catasauqua's girls and boys basketball teams are looking to end their respective seasons on a high note.
Unfortunately, they both are headed in opposite directions. The girls are fighting for a district berth, while the boys are putting their team together for a 2024 district run.
Catty's girls team began the week with an overall 8-11 record, needing to win all three of their final games against Wilson, Notre Dame of East Stroudsburg (NDES), and Northwestern to advance to the postseason. They play Wilson Wednesday, NDES Saturday, and Northwestern Tuesday in the season and home finale.
The Rough Riders put themselves in a must-win situation after they had a five-game losing streak. They previously beat NDES, 49-18, and dropped a 35-23 decision to Northwestern. This will be their first meeting this season with Wilson.
Head coach Mark Seremula and his team realize the severity of the situation.
"The girls know what is at stake," he said. "They understand they have to win out and are taking one game at a time. We had two wins against teams that beat us earlier in the year, and that's a great sign.
"They just want to get to the last game with the chance to make the district playoffs. A desperate team can be a very dangerous team. We are all proud of how they have responded."
On the boys side, there isn't a sense of desperation, but one of relief.
Head coach Eric Snyder can begin to see his team take shape for next season behind freshmen Hamaad Jenkins along with Frankie Pujols, who just returned to the lineup after being sidelined most of the season with an injury.
The Roughies began the week with two straight wins after seven straight losses, and they raised their record to 4-16 overall.
"Hamaad has to work on his shooting," said Snyder. "He runs the point well for us, and he can drive to the basket. He is very physical and a leader for us out there.
"Frankie is finally getting a chance to contribute the way we know he can. He has a great court sense and makes his shots. He makes a difference when he is on the floor."
Snyder also noted the recent contributions of Bryann Rivera, Cedric Bright, Irving Torres, John Pushkar, Ian Juica, and Jeremiah Cofie.
The Roughies have Wilson and Northwestern left on their slate, and Snyder believes his team can keep some momentum for next season.
"It would be great to get two wins," said Snyder. "We have gotten a chance to contribute like we know how we could've all year. We now have to work to keep moving forward."