Seasoned learners take classes at Cedar Crest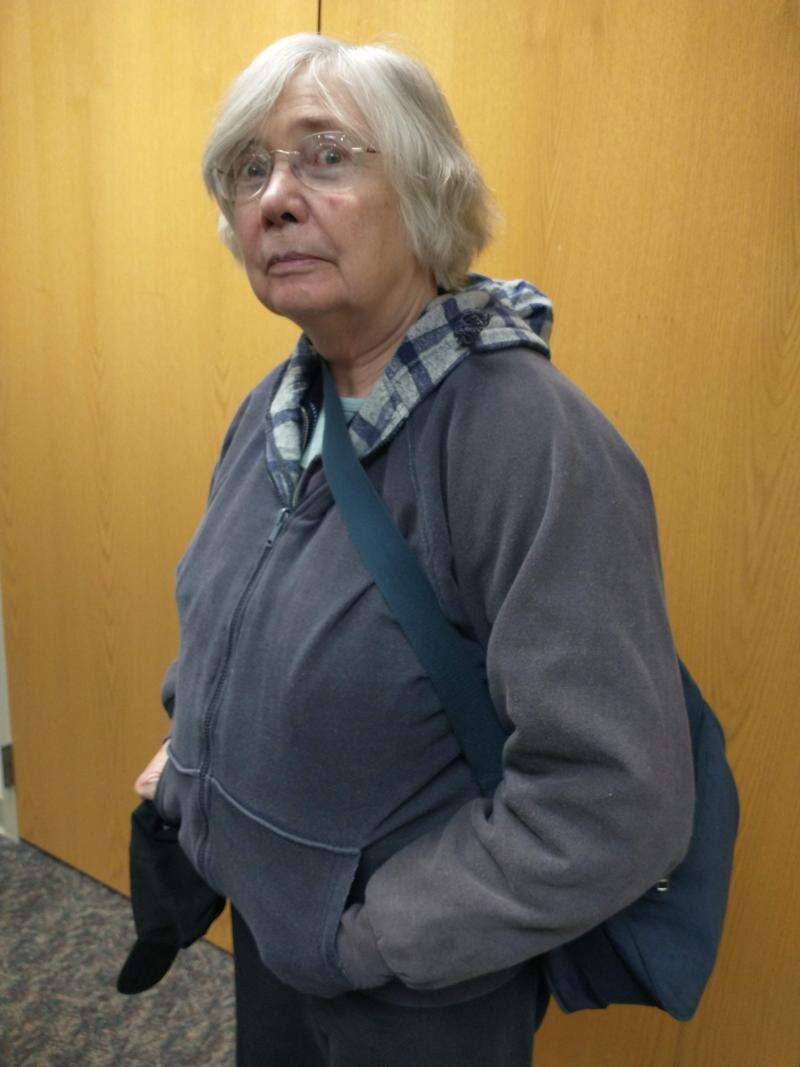 Published January 27. 2023 06:08AM
By ANNA GILGOFF
Special to The Press
On a crisp fall day in 2022, some 20 students filed into a film class, chatting lightly as the room darkens and a panorama of a New Mexico landscape appears on the screen.
"Why is there evil in the world?" a voice asks.
When the film ends 90 minutes later, that question became the topic of lively conversation.
This is standard issue for those participating in a long-standing program offered at Cedar Crest College.
Called the Institute for Learning in Retirement, the program serves retirees from all walks of life.
"Cedar Crest has supported the program since its founding in 1982," said Allentown resident Dr. Marvin Charles, president of ILR and an instructor himself. "They have supplied classroom space and, until the pandemic, have supplied all the office staff we needed, mainly Cindy Talaber before she retired."
Twice a year, in fall and spring, ILR offers from 20 to 40 classes, to those eager to explore new topics as part of a learning community.
Typically, classes, which vary semester to semester, run from an hour to an hour-and-a-half.
The wide range of class offerings.
In the past, courses such as Truth and Reality in Science, News Media in America, French, Mindfulness, Qigong and Broadway Tap Dancing were offered.
For the practically minded, topics have included how to downsize and declutter, nutrition, investing and estate planning.
"ILR presents a wide variety of subjects that are of interest to older people: literature, languages, current events and history," said Dale Chalker, a fan of the program. "I've taken classes to reacquaint myself with short stories and the American writers who wrote them, for instance.
"Further, others in the class may have a different analysis and that becomes interesting and important to the subject under discussion."
Many share Chalker's assessment.
Joan Feskanin, a retired RN, appreciates the variety of classes.
"What I value most about ILR is the incredible variety of informative topics offered," she said.
"ILR is a highlight in my life."
A large cadre of volunteers teach the classes.
The Rev. Alfred Ruggiero, a perennial teacher at ILR, began teaching about eight years ago.
"I knew I wanted to do it, so I took one course just to see what it was like and then I signed up," he said. "I'm a medievalist.
"That's what I majored in college and grad school, so I did Chaucer and a lot of medieval stuff at first."
Student Wilma Brucker commented on Ruggiero's classes.
"I love all of Dr. Ruggiero's classes on American Indians, the poetry, the literature and the movies," Brucker, a retired doctor of ophthalmology, said.
"I love the connection between the American Indians with the land and their tremendous respect for the land.
"We have to remind ourselves of that and all of his classes do that."
Dr. George Diamond, professor emeritus of Moravian College, is another volunteer instructor.
"I hope for each of the classes that I've concentrated on whether an individual writer like Edgar Allan Poe, or a period like post-Colonial literature or a genre of literature, an appreciation and an enriching influence on their lives," he said. "This is what literature, and all of the arts do."
Diamond is deeply committed to sharing the literature he finds so enduring.
"I am a professor of English. This is what I do. This is what I like to do," he said.
The varied interests of the ILR students is a key part of this learning experience.
"Teaching here is wonderful," Ruggiero said. "Everybody has life experience. You're talking to peers, so you have a lot in common.
"People take the classes seriously, but it's not a life-or-death kind of thing."
Mary Ann Stangil teaches classes on tai chi and qigong.
"The opportunity to take classes, to learn from and teach folks my age is one of the great perks of retirement," she said. "I have always loved learning and my curiosity tends to be varied and eclectic so]I feel I am furthering my education."
Suzan Wolf of Allentown discussed the classes.
"ILR instructors present advanced courses on the level of an Ivy League quality and that is incredibly interesting to me," Wolf said. "I appreciate the caliber of studies offered, from astronomy to 16th Century British history, in the hands of extraordinarily gifted and knowledgeable instructors."
Retired physician Joseph Vincent of Allentown, could not agree more.
"The quality of the content and the quality of the teachers is incomparable," he said. "It's wonderful seeing some of these retired professors share their expertise on a variety of topics from astrology to Edgar Allan Poe."
"Dr. Nigro brings poetry to life and that makes me enjoy it," said his wife, Emily. "It's opened up a whole new world."
Retirees from all walks of life sign up for ILR classes.
"The classes consist mostly of people, educated in life or educated in school, so their commentary adds a great deal to the experience," Vincent said. "It's almost impossible to take some classes, because of scheduling conflicts."
The history of ILR goes back decades to the 1980s.
"I am certain that the program was begun as a venture between Muhlenberg and Cedar Crest College by Henry Acres, as part of a joint program between the colleges called something like Educational Adventures," said Cindy Talaber, who managed the program for years before she retired.
With space at a premium, Cedar Crest ultimately became home to ILR.
"When ILR moved to the Alumnae Office, the number of courses offered was generally in the high 20s with maybe 200 or so attending," she said. "It grew enormously prior to the pandemic with the number attending sometimes topping 500."
ILR remains a vital program welcoming all retirees to participate.
"I value both the intellectual stimulation of the classes and the socialization even on Zoom," Janet Schwartz, retired psychiatrist said. "On retiring we lose both of these aspects, and the ILR classes really fill the void for me."
Barto resident Cheryl Knight enjoys taking classes with other adults.
"Nothing beats having classes with curious and experienced adults," Knight said. "Most students want to be there.
"It's amazing how it thrived through word-of-mouth. You can feel there's a need that's being answered."
Charles is on a mission to increase member rolls.
"Membership is open to all retirees and to all others ages 55 and older," he said. "We invite you to join us.
"Email LVILRCCC@gmail.com if you have any questions."