All classes contribute to EHS girls' success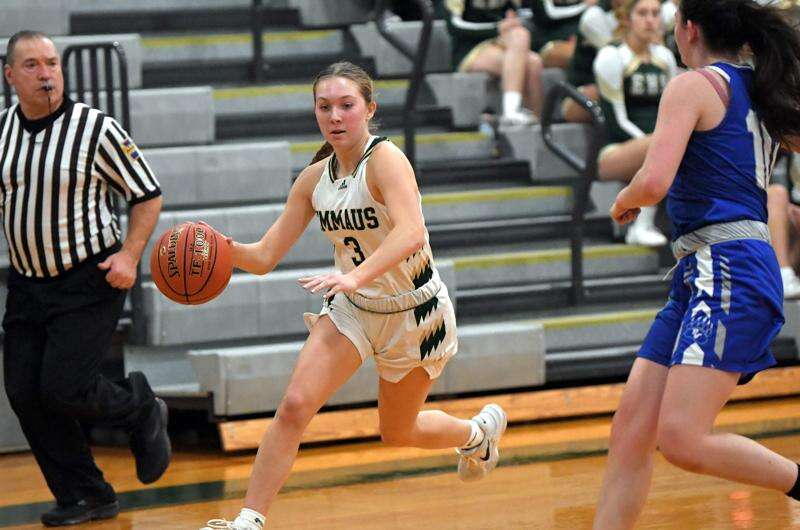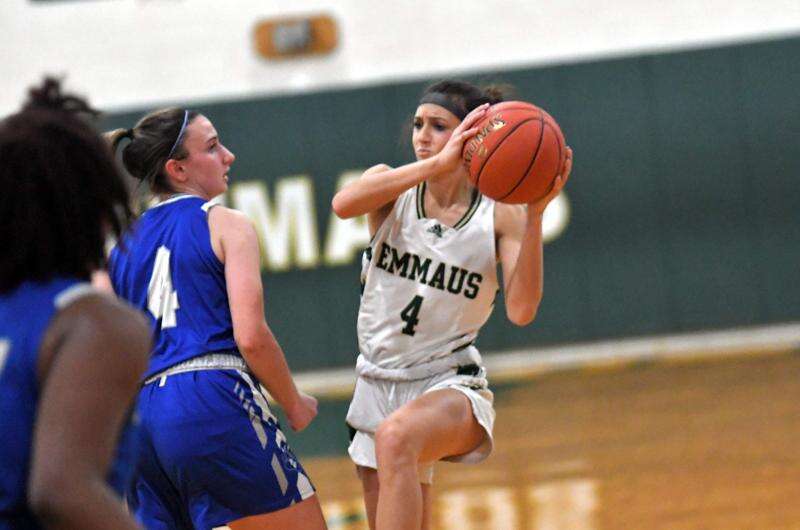 Published January 22. 2023 08:13AM
by CJ HEMERLY Special to the Press
The Emmaus High School girls basketball team is off to a strong start to the 2022-23 regular season. The Green Hornets are 10-4 overall and 7-2 in the Eastern Pennsylvania Conference and are in the top four in the conference.
They are doing it with a mixture of talent from upperclassmen and underclassmen. The pairing of seniors like Paige Inman and freshmen like Gabby De Vita have joined together seamlessly and given the program one of the more successful starts in recent history.
"We've started off this season great and we want to keep it going," said Inman. "We're a close team and I think that really helps. We talk a lot on the court and have good chemistry, and that is because of our relationships on and off the court. All grades and ages, we are all like a family."
"We work hard at practice and as a group," said De Vita. "There are a lot of different contributors in the lineup and that's good to have so you don't have to rely on just one or two players all the time."
Inman, a captain, has been a part of the Emmaus program for the last four years and has seen a difference this year. She credits her classmates Casey Bender and Kaitlyn Dill in helping give senior leadership and camaraderie.
"The last couple of years, it was different," Inman said. "I would say we weren't as close as we are this season. This being my senior year, my teammates and I wanted to make sure we welcomed our new players, specifically the freshmen that are new to high school altogether. We do different things together outside of the court and I think that helps us on the court."
De Vita has transitioned well to the high school game, even if it took a little bit of time and nerves.
"I was really nervous at first, being new to high school and also the varsity program," said De Vita. "It's been a pretty easy adjustment though. I think AAU has helped. All of the girls on the team have also been welcoming."
De Vita is one of four freshmen on the varsity roster, and all get valuable playing time. Olive Whitney, Mia Procaccino and Sierra Stevens are the other three.
"They're all awesome," said Inman. "They really work hard and help us a lot in big games. Just having them on the team this year has been a huge benefit for us."
So what does De Vita try to bring to the table every time she gets into the game?
"I want to bring a good defensive effort every night," De Vita said. "If you can play solid defense, you'll always have a chance at getting playing time, and that is my mindset. I wanted to prove to myself that I could make it on the varsity level."