Zephyr boys looking to get their shooting back on track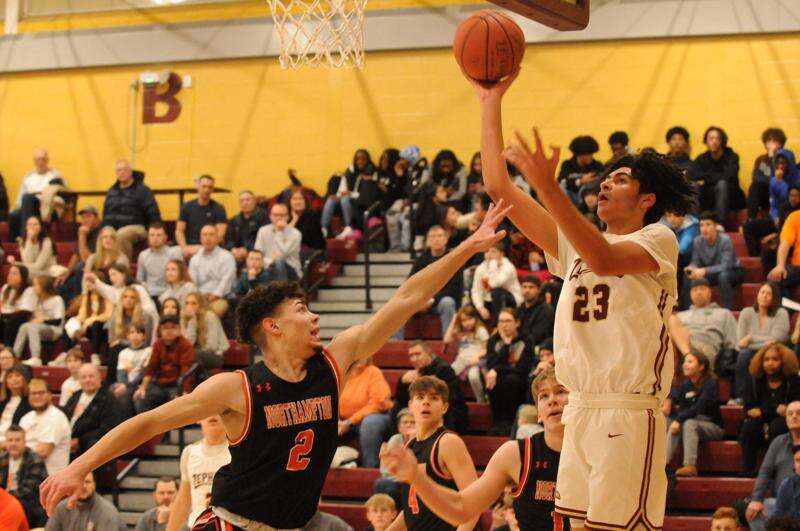 Published January 19. 2023 03:54PM
by Jeff Moeller Special to the Press
Whitehall's boys' basketball team is experiencing the cycle of shooting.
The Zephyrs began the season shooting better than 50-percent from the field, which was an upswing from their previous season, and it greatly impacted their scoring woes from the previous campaigns.
The result was a 4-0 start and an overall 7-3 stretch in which the Zephyrs emerged as one the East Penn Conference's (EPC) and area's surprise teams.
Since then, their shooting percentages have dipped, and consequently, so have their victories.
Whitehall began this week with an overall 9-6 mark, suffering losses to Northampton (50-39) and East Stroudsburg South (50-46) before they rebounded with a victory over North Schuylkill (64-50).
"We had the ball against East Stroudsburg South with 10 seconds left to tie or take the lead, but we turned it over," said Whitehall head coach Jeff Jones. "We probably played our poorest game of the year against Northampton.
"We couldn't make a shot, and they did. But we had a good game against a good North Schuylkill team. We talked to them about competing and playing hard. We had a good first half and second half as well (against North Schuylkill).
"We found our shooting touch again, and we got everybody in the game. It was a good team effort."
Against North Schuylkill, Luke Keppel had 19, A.J. Hines had 18, and Gavin Roberts had 17. It was the kind of balance that carried the Zephyrs earlier in the season.
"We have had some games recently when we struggled with our shooting," added Jones. "That can happen on any given night. But we have been playing good defense, and we're playing with more confidence."
Roberts, a junior, has been one of the steady presences all season long.
"He has been remarkably consistent," noted Jones. "His field goal percentage has been outstanding. He has a good 18-foot jump shot, and he is left handed, which can cause some problems for teams."
Jones has been pleased with the recent contributions from the bench with senior Aiden Parvel - who has stepped into a starting role - and freshmen Seth Hoderewski and Jack Lloyd.
The Zephyrs have games against Freedom (10-4) and Parkland (8-5), beginning a seven-game final stretch.
"We know what's ahead," offered Jones. "We'll have our work cut out for us, and we just have to keep playing with confidence and shooting well."