17th annual ABEs salute Lehigh Valley stage: An attitude of gratitude as shows, theater-goers return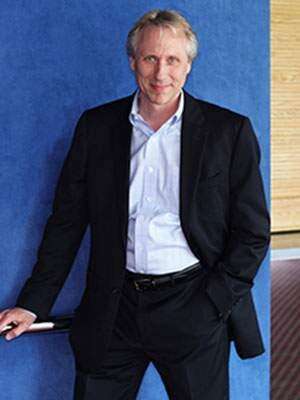 Published January 10. 2023 08:40PM
by
BY PAUL WILLISTEIN
pwillistein@tnonline.com
The year 2022 was a reset for individuals, families, businesses, government, religion groups, healthcare institutions, nonprofits and the arts and entertainment community.
Though coronavirus (COVID-19) pandemic shutdowns were largely history, albeit, recent history, as in 2021 and 2020, and the wearing of face masks was mostly optional as the year unfolded, the presentation of stage shows at theaters in the Lehigh Valley returned to near normal in 2022.
In the spirit of "Let's put on a show," Focus had relaunched the "Curtain Rises" column in 2020. How about that for timing? Kathy Lauer-Williams hardly had anything to write about.
That changed in 2022, when there was a lot to preview and review. A few area shows halted a performance or several when cast members, production crew or audience members tested positive for COVID-19.
Attendance at shows that I attended, often opening night, seemed to be less than sold-out during summer 2022.
Attendance at opening nights when I attended during the year-end holiday season shows appeared to be near-capacity. Some holiday shows sold out for the duration of their runs.
Muhlenberg Summer Music Theatre at Muhlenberg College, Allentown, following the retirement of co-founders Charles Richter and Curtis Dretsch, did not return in summer 2022 after being dark in 2021 and 2020, having completed its 39th season in 2019.
At The Pennsylvania Shakespeare Festival at DeSales University, Center Valley, PSF Producing Artistic Director Patrick Mulcahy stepped down after 19 years to continue teaching at DeSales. Jason King Jones is the new PSF Artistic Director. Casey William Gallagher continues with added duties as PSF Managing Director. Also continuing is Dennis Razze as PSF Associate Artistic Director.
At Touchstone Theatre, Bethlehem, Touchstone Co-Founder Bill George became Touchstone's first Ensemble Member Emeritus.
At The Pennsylvania Playhouse, Bethlehem, Rody Gilkeson stepped down as President of the Board of Directors.
The Freddys were live and in-person for the 20th anniversary on the State Theatre Center for the Arts, Easton, stage in May 2022 with State Theatre President and CEO Shelley Brown as emcee.
That "onward and upward" stalwart, Jeff Weiss, the Allentown resident who achieved his most noteworthy success in New York City with Obie Awards for his off-off Broadway plays produced with his five-decades collaborator and life partner Richard C. Martinez, died Sept. 18, 2022. Weiss was 82.
A discouraging trend for this reviewer was the dearth of orchestras and ensembles for musicals in the Lehigh Valley. Concerns about COVID proximity, budget constraints and the ability to have more rehearsals with recorded music are factors. Even so, it's disappointing to hear recorded music tracks at a musical. Kudos to Northampton Community College Summer Theatre Producing Artistic Director Bill Mutimer and NCC Summer Music Theater Music Director Lucille De Masi Kincaid for keeping the live music in live musicals.
In talking informally with leaders in the Lehigh Valley theater community after productions that I attended, a theme that emerged for 2022 was of the producers, directors and actors grateful to perform live theater again on stage in front of audiences.
An attitude of gratitude seems to be alive and well in the Lehigh Valley theater community not only for performers and those involved with the productions, but for audiences, as well. I know that I am grateful.
It's what the ABEs, as in Allentown, Bethlehem and Easton, awards for Lehigh Valley theater, is all about: A thank you to those who put on the shows.
The ABEs is not intended to be encyclopedic, nor competitive, but rather celebrates the Lehigh Valley theater community.
There were 33 plays reviewed by Lehigh Valley Press Focus in 2022.
The 17th annual ABEs are based on shows that I attended, some of which I did not review.
In 2022, Douglas Graves reviewed seven plays, Dave Howell reviewed six plays and Paul Willistein reviewed 20 plays.
That compares to a total of 19 plays reviewed in 2021 and 43 reviewed in 2019, in the "before times," pre-COVID.
The number of plays reviewed in 2020 wasn't tallied because there were too few shows to count, although many thespians developed new skill sets for live-stream and digitally -cast performances.
For comparison, there were 41 theater reviews in Focus in 2018; 35 theater reviews in Focus in 2017; 39 theater reviews in 2016, 38 theater reviews in 2015, and 31 theater reviews in 2014.
In addition to theater reviews, the theater column previewing shows, "Curtain Rises," is published weekly (with a few exceptions) in Lehigh Valley Press Focus.
Theater reviews on the Lehigh Valley Press Focus website page can be searched by title, theater and review publication date on the Focus page of Lehigh Valley Press:
telehighvalleypress.com/focus
The overall ABEs categories are:
Professional Theater, whereby the actors, often members of Actors Equity, a professional union, are cast in most of the lead roles, and the technical positions are typically fulfilled by members of professional stagecraft unions.
Community Theater, whereby a theater group's staff may be paid, but the actors usually are not.
For shows presented in 2022, we've gone back to the more detailed categories, last seen in the 14th annual ABEs for shows presented in 2019.