Curtain Rises: Touchstone 'Christmas City Follies' back in person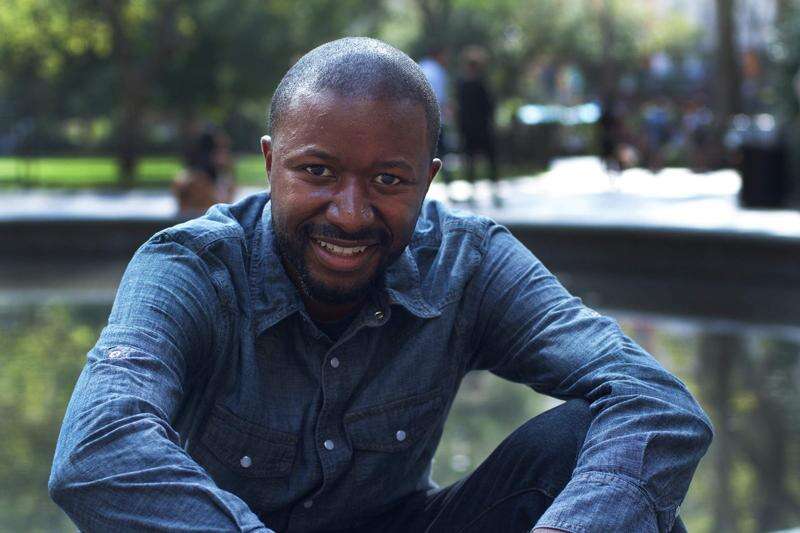 Published November 26. 2022 07:13PM
by
BY KATHY LAUER-WILLIAMS
Special to The Press
Touchstone Theatre presents "Christmas City Follies XXIII," the 23rd edition of its annual holiday revue, Dec. 1 - 18.
Lehigh Valley residents, locals and tourists count "Christmas City Follies" as part of their holiday tradition. The vaudeville-style show serves up original sketches, characters, songs and stories.
The show features recurring characters and scenes, like Bill George's Old Guy and the annual Shopping Cart Ballet, as well as new characters and material presented by the Touchstone Ensemble and friends.
The comedy ranges from the sublime to the ridiculous, with subject matter that includes family stories, dancing pandas, reporters tracking Santa's progress, ukulele music and come-to-life Christmas trees.
"I'm a sucker for the holidays, the iconic characters, the music, all the warm feelings. It's truly amazing that putting the Touchstone spin on all of that and sharing it with the community is part of my job," says Touchstone Artistic Director Jp Jordan.
Touchstone Ensemble members are excited to return to an in-person full run of "Follies" this year after last year's show was cut short by the coronavirus (COVID-19) pandemic. In 2020, also because of the pandemic, Touchstone presented "Follies" as a video on YouTube.
"Being able to be back in the theater with live audiences is the best present we could receive," Jordan says.
A free preview of "Follies" was held at 5 p.m. Nov. 26 during the SouthSide Arts District's Christmas Tree Lighting on Touchstone's outdoor Barrio Stage. The event opened with Lehigh Valley music legend Dave Fry performing holiday tunes, followed by a "Mini-Follies" performance by the Touchstone-Moravian University's MFA student company.
The Touchstone Ensemble will be at Downtown Bethlehem Association's "Live Advent Calendar," Dec. 1 - 23, Goundie House, 501 Main St., Bethlehem. Touchstone actors will select a member of the audience at 5:30 p.m. during the "Calendar," to open the door and see what surprises await inside.
"Christmas City Follies XXIII," 8 p.m. Dec. 1 - 3, 8 - 10, 15 - 17; 2 p.m. Dec. 4, 11 and 18. Tickets: box office, Touchstone Theatre, 321 E. Fourth St., Bethlehem.
www.touchstone.org. 610-867-1689
"Civil War Christmas" at DeSales:
Act 1 Productions presents the Lehigh Valley premiere of Paula Vogel's "A Civil War Christmas: An American Musical Celebration," Nov. 30 - Dec. 11, Main Stage, Labuda Center for the Performing Arts, DeSales University.
Along with the music, marches, hymns and spirituals, the Pulitzer Prize-winning author weaves together multiple stories from one of the darkest moments in United States' history to create a story of hope, peace and resilience.
Vogel, who won the Pulitzer Prize for Drama for her play "How I Learned to Drive," weaves a rich tapestry of a beleaguered and divided nation, war-weary and desperate for goodwill, on a blustery Christmas Eve in 1864.
In the White House, President and Mrs. Lincoln are planning their gift-giving, while on the banks of the Potomac River, a young rebel soldier asks for mercy from a Union blacksmith, and in a downtown alley, Hannah, an escaped slave woman, searches for her daughter after sending her off to discover freedom.
Through the personal stories and struggles of historical figures and fictional characters from the President to runaway slaves, Union and Confederate soldiers to Henry Wadsworth Longfellow and Walt Whitman, Vogel posits that the yearning for peace cuts across divisions of religion, class and color.
The production, with music by Daryl Waters, is directed by Paris Crayton III.
Crayton is an award-winning playwright, actor and director. He has written more than 40 plays, 21 of which have been produced around the United States. His plays have been presented and workshopped at The Lark, NewYorkRep, KU Theatre, Classical Theatre of Harlem and Aurora Theatre.
His directing credits include "Ma Rainey's Black Bottom," "The Old Settler," "Mama Bear," "Brothers of Affliction," "The Aftermath" and "Chasing Gods."
"Directing this show has been a huge challenge because I've had the task of taking a dark time in history and injecting it with as much light as I could.
"My two wonderful choreographers, CaSandra Danubio, Jasmine Bright, and I have added lots of movement that keeps the play high-spirited and joyful," Crayton says.
Will Neuert, DeSales University associate professor and head of design, recreates Washington D.C., of the late 19th Century.
Deborah Burrill, costume designer, recreates period costumes.
Eric T. Haugen, DeSales University assistant professor, is lighting designer.
David M. Greenberg is sound designer.
"A Civil War Christmas: An American Musical Celebration:" 8 p.m. Nov. 30, Dec. 1, 2, 7, 8, 9, 10; 2 and 8 p.m. Dec. 3; 2 p.m. Dec 4, 11; 9:45 a.m. Dec. 5. The play will be streamed Dec. 10. Tickets: box office, Labuda Center for the Arts, DeSales University, 2755 Station Avenue, Center Valley; www.tickets.desales.edu; 610-282-3192
"Curtain Rises" is a column about the theater, stage shows, the actors in them and the directors and artists who make them happen. To request coverage, email: Paul Willistein, Focus editor, pwillistein@tnonline.com.