'A blessing'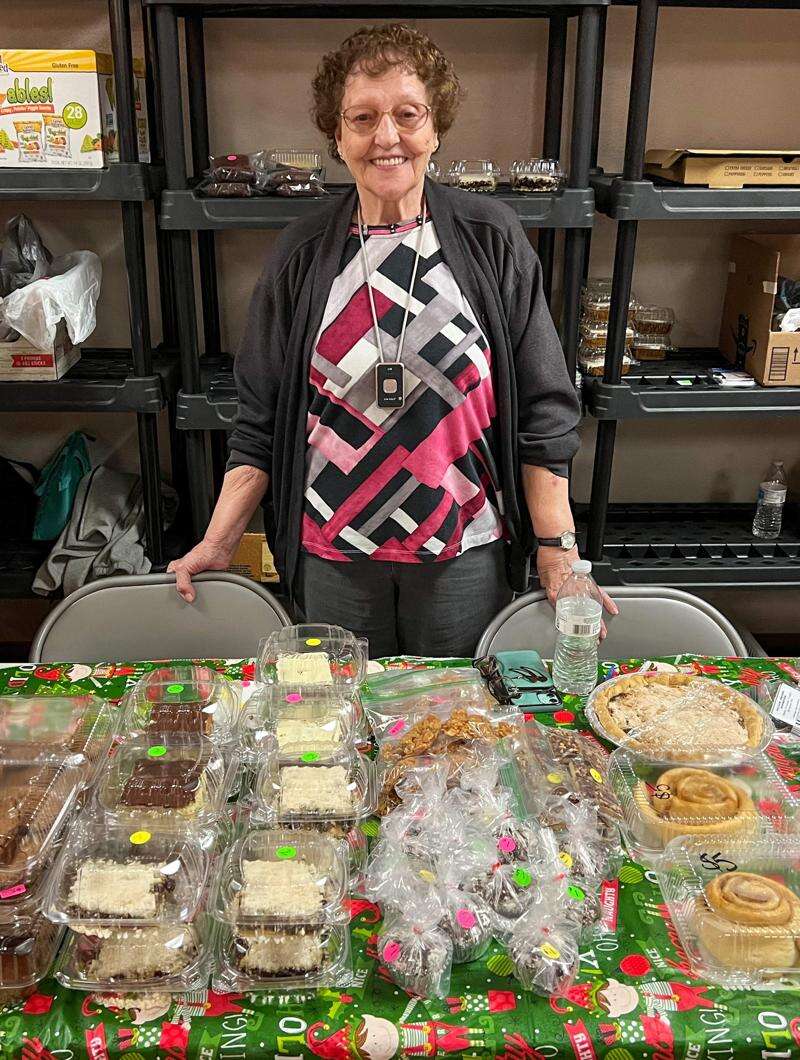 Published November 23. 2022 06:42AM
by CASSANDRA DAYOUB Special to The Press
The highly anticipated Mrs. Nothstein's Helping Hands Fund annual homemade holiday craft and food sale was held Nov. 10-12 at St. John Fisher Catholic Church, 1239 Third St., North Catasauqua.
The event broke a new record, reportedly bringing in $32,000 in gross sales and donations. This is a significant jump from last's year earnings of $23,000.
The Nothstein family said sales reached $17,000 on the opening day alone, and guests almost completely wiped out all of the prepared food for the other remaining days.
The craft show hosted a variety of vendors, with 15% of the sales retained by Mrs. Nothstein's Helping Hands Fund. While shopping for some decorative craft pieces, visitors could also enjoy homemade baked goods and delicious food options. All proceeds from food sales were kept in full and totaled in the amount of $4,200, according to the Nothstein family.
The community-based fund was originally organized to honor the late Deb Nothstein, who was known for her philanthropic work throughout the Catasauqua community - especially her work with the Catasauqua Area School District. She is survived by her husband, Bill, and their children, Gregory and Bethany, who prioritize the Helping Hands Fund and maintain the annual craft show.
Over the years, the fund has contributed to families across the community who have struggled financially. The Nothsteins are always willing to extend aid for unpaid utility bills, housing and food needs
This past year, the fund helped a new Catasauqua family find housing after their newly purchased home was marked condemned during their move-in process. The fund also helped a young boy, who is being raised by his grandmother, pay to join a football league with the hopes of establishing strong friendships.
Mrs. Nothstein's Helping Hands Fund is always there to give back to its community. When reflecting back on the event, Bill Nothstein said he "always felt the generosity" of the community and said it is a "blessing to have this support."
The Nothstein family extends a special thanks to all of the volunteers, crafters, family, friends, St. John Fisher Church and all of the patrons who helped create the success of Mrs. Nothstein's Helping Hands Fund.
If you are in need of support and would like to get in contact with the Helping Hands Fund, email MrsNothsteinsHelpingHands@gmail.com or visit the website, mrsnothsteinshelpinghands.com.