Emmaus field hockey looks to stay unbeaten in final week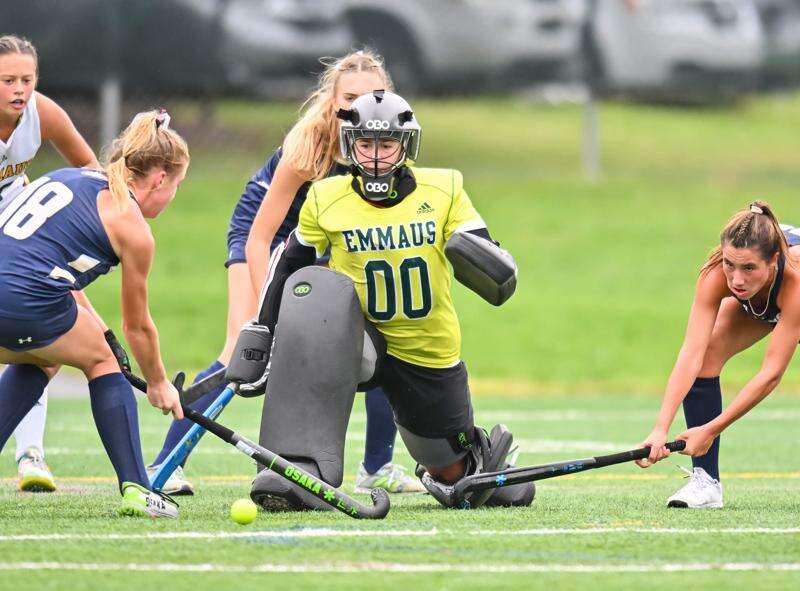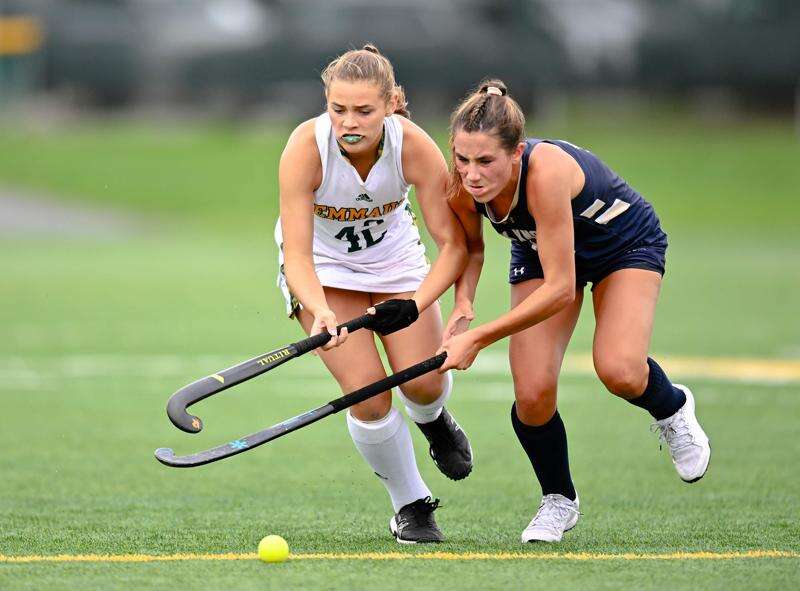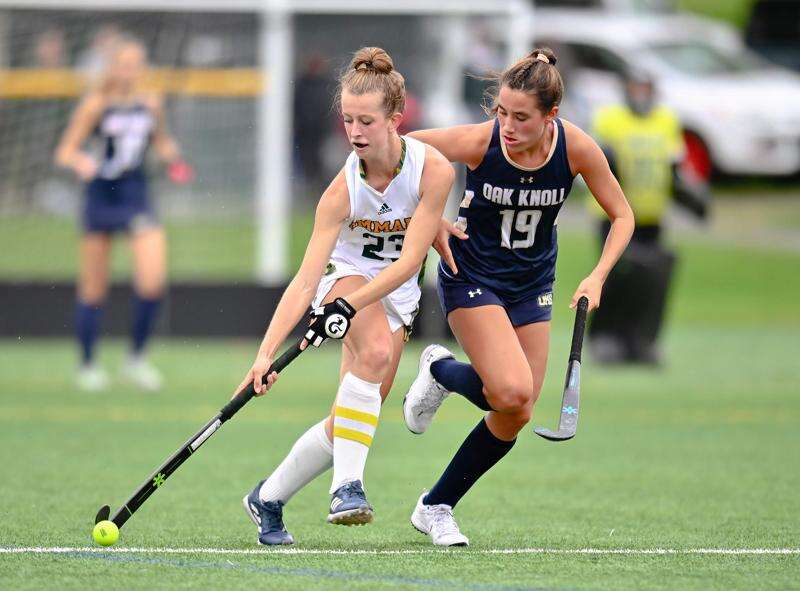 Published October 19. 2022 02:10PM
by CJ HEMERLY Special to the Press
This season has been like most others for the Emmaus High School field hockey team. The defending state champions have one game left in the regular season and are looking to complete an undefeated season. The Green Hornets host Parkland in the season finale this week before opening up play in the Eastern Pennsylvania Conference tournament.
Hornet head coach Sue Butz-Stavin noted that it hasn't been easy, even in winning every game that they've played. The Green Hornets have had a difficult schedule, playing multiple games in a week and have squared off with nationally-ranked teams out of conference, but have still weathered the storm to date.
"So far, our season has been successful with a few highs and lows," said Butz-Stavin. "It's a long year and like other teams, you deal with injuries and what not, so to be able to have the chance to finish the season undefeated, especially with our schedule, is quite and accomplishment for the girls."
There were two games in a span of four days last week when Emmaus had nonconference games against two other powerhouses in nationally-ranked Oak Knoll and then last year's PIAA 2A runner-up in Gwynedd Mercy Academy.
In each game the Green Hornets trailed before coming back to win both games. It was the first time this season the Hornets allowed an opponent to take a lead. Those competitive games will certainly help them moving forward when it comes to pressure situations of the postseason.
"Our October schedule of games has benefited us for postseason play," Butz-Stavin said. "Finally, our defense has been tested under pressure. We've had some lopsided games of late and I really wanted our group to be tested in these last couple of weeks. Our mental fortitude has been a great strength to play hard and work hard to overcome adversity. This can only be tested in competition and hard to manufacture in a practice session."
Emmaus is led by its senior captains in Rachel Herbine, Abby Burnett and Ava Zerfass. Herbine is into triple digits in points this season with 36 goals and 35 assists (107 points). Burnett has recorded 23 goals and 26 assists (72 points), while Zerfass has 16 goals and six assists (38 points).
"We have had great leadership by our captains," said Butz-Stavin. "Our slogan that they use is 'Lead to Succeed.' We also have shown to adapt to our opponents strengths and shown maturity accepting different roles and positions on the playing field."
The EPC tournament begins on Saturday with the quarterfinal round. The Green Hornets will be the top seed and host the game.