PEOPLE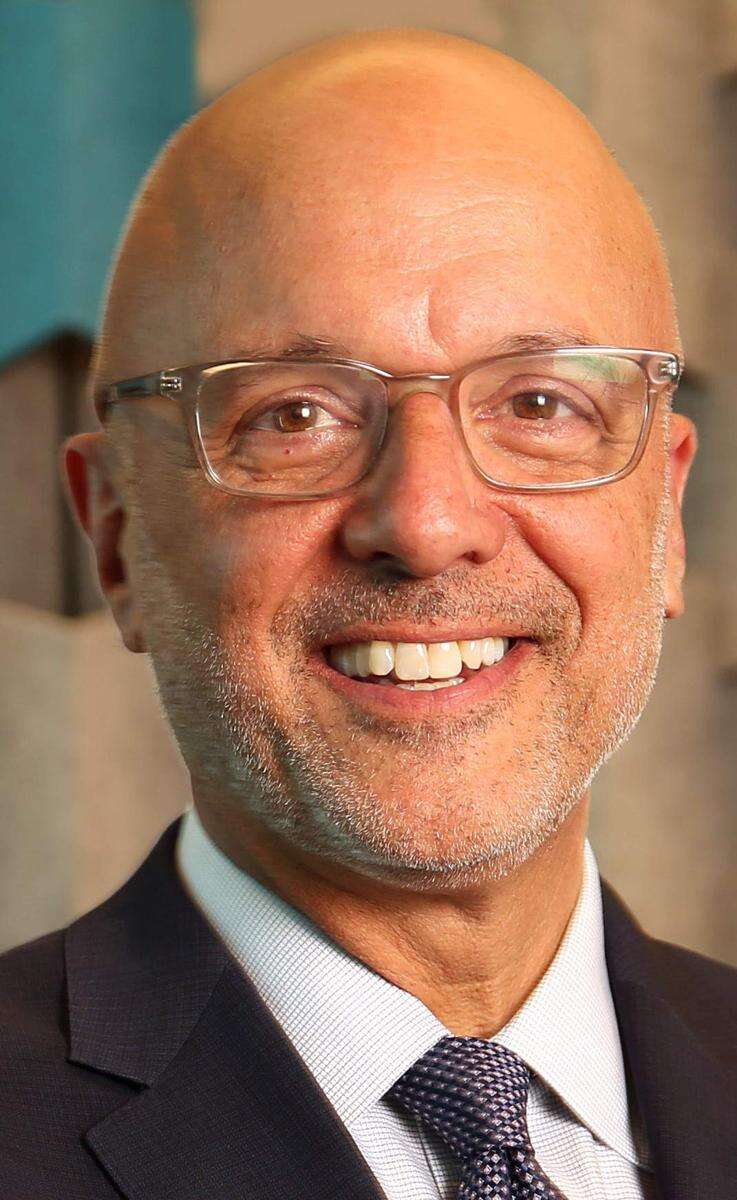 Published October 11. 2022 03:36PM
IAL names new board members
Industrial Archives & Library (IAL) announced the election of two individuals to its board of trustees. Joining the board are Peggy Peters Cook and Charles Cook, a husband and wife duo, whose combined experience and expertise with nonprofit organizations, broadcasting, network television production, communications, education, and fundraising complement the board's broad business and industrial backgrounds.
"We are delighted to have Charles and Peggy Cook join the IAL Board," said Ken Smith, chairman of the IAL Board of Trustees. "The breadth and depth of their combined experiences adds a whole new dimension to IAL's capabilities to meet its mission."
Peggy Cook, born and reared in Bethlehem, comes to the IAL by way of a multi-faceted career of almost 40 years as an entrepreneur with international and independent school marketing background, retail business development, nonprofit management experience and proven leadership in fundraising for major educational institutions.
Charles Cook, a Chicago native, is a media consultant to top Hollywood studios and networks, including Sony Pictures TV, NBCU, and BBC Worldwide Productions. He owns his own television production company, specializing in the creation of multi-media platform alternative programming.
Charter Arts teacher honored
Lehigh Valley Charter HS for the Arts teacher Erica Dickson has been selected as a Claes Nobel Educator of Distinction by The National Society of High School Scholars. A Bethlehem resident and graduate of the LV Charter HS of the Arts, Dickson was nominated by one of her students for her commitment to education.
Each year student members of NSHSS are invited to nominate the educator who has made the most significant contribution to their academic career. This honor recognizes exemplary educators whose passion and devotion inspire their students to grow and develop as scholars, leaders and citizens.
Centenarians honored at luncheon
NORCO's Area Agency on Aging Advisory Board held its Centenarian Luncheon Oct. 6 at Green Pond Country Club. Thirty-one Northampton County residents, ages 100 to 107, attended with their guests, enjoying lunch and entertainment by the Lehigh Valley Sweet Adelines. State representatives Steve Samuelson, Ann Flood, Zach Mako, Joe Emrick and state senators Lisa Boscola and Mario Scavello and County Executive Lamont McClure distributed certificates and proclamations to all of the centenarians in attendance.
The Centenarian Luncheon is an annual event, honoring Northampton County residents who are 100 years of age or older.
The Centenarians who attended this year are: Theresa Barczynski; Dorothy Boeddinghaus; Theresa Bringenberg; Eleanor Burke; Jennie Buzas Georgine Case; Gerald Louis "Jerry" Castellano; Edward Lamar Clark; Emeline Cliff; Pearl Eberts; Theresa Esposito; Elsie Frey; William Fritz; Eleanor Graham; Orphia Jelinek; Donald Mansfield Jones; George Duke Lambert, Jr.; Catherine Mueller; Antoinette Nero; Louis A. Polanski; Meryl Reiss; Betta A. Roach; Kenneth Saff; Belle Scherzer; Anne Schweitzer; Naomi Smith; Marie Steinsieck; Harriet Spilman; Elizabeth Tresslar; Charles Volpe; and Samuel Zappasodi.
Stahler begins ArtsQuest internship
Teaching Artist and Board-Certified Music Therapist Hilari Stahler is beginning a year-long internship at The Banana Factory as part of her Expressive Arts Therapy program with Lesley University.
She has worked as a Teaching Artist for ArtsQuest for seven years and most recently piloted the ALL ACCESSible programming and Sensory Space at The Banana Factory. She is the owner of More Than Music, LLC where she provides therapeutic and recreational music and art opportunities for children of all abilities.
Hilari has developed and implemented programs for many local organizations such as Kidspeace, Turning Point of Lehigh Valley Inc., Pediatric Cancer Society, Country Meadows, Allentown School District, Bethlehem School District, early intervention programs and Live, Learn & Play.
Prior to her work in Lehigh Valley, Hilari worked at the Center for Discovery in Harris, New York, where she was responsible for training music therapy interns and experienced the importance of a community approach to therapy.
Liberty grad heads advocacy organization
Bethlehem native Ted Deutch has assumed the helm of American Jewish Committee (AJC) as CEO of the leading global Jewish advocacy organization. He succeeds David Harris, who stepped down after serving as AJC CEO for more than 32 years.
Deutch was born in Bethlehem, the son of Jean (née Mindlin) and the late Bernard Deutch. His grandparents were Jewish immigrants from Belarus and Russia. A graduate of Liberty HS, Deutch graduated from the University of Michigan, where he served as editor-in-chief of Consider magazine and was awarded the Harry S. Truman Scholarship. He received his J.D. degree from the University of Michigan Law School.
Deutch has long championed the priorities of the Jewish community, most recently as a member of the U.S. House of Representatives, representing Broward and Palm Beach counties since 2010.
AJC is the leading global Jewish advocacy organization. With headquarters in New York City, 24 offices across the United States, and 14 overseas posts, as well as partnerships with 37 Jewish community organizations worldwide, AJC is on a mission to make the world safer for the Jewish people, enhance Israel's place in the world, and advance democratic values.