PHS cross country gains confidence with wins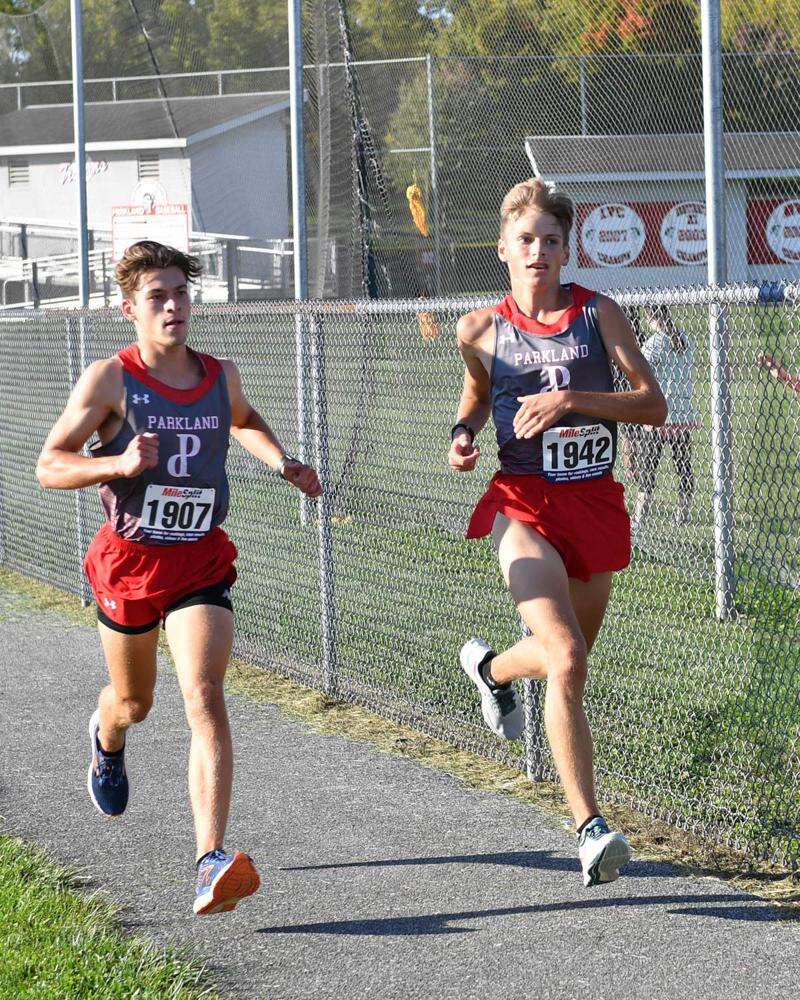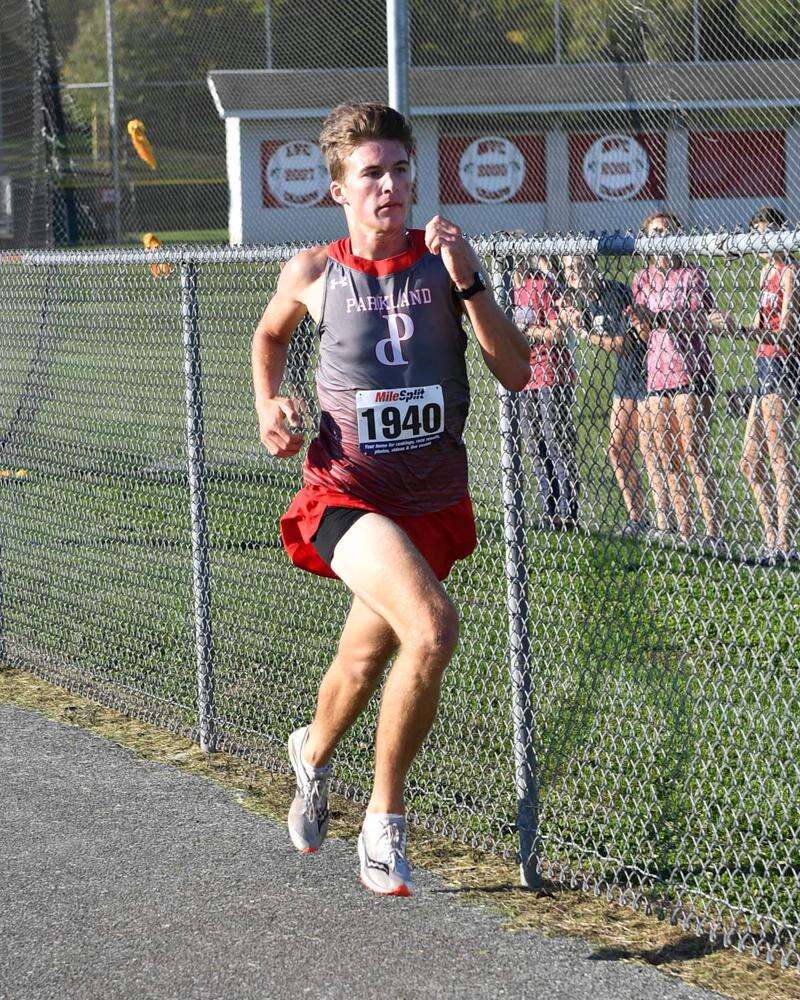 Published October 04. 2022 01:04PM
by STEVE ALTHOUSE Special to the Press
The Parkland cross country teams moved through September with solid performances toward what they hope will be memorable postseasons.
Last Tuesday the Parkland girls defeated Nazareth and Northampton and lost to Easton to register a 5-1 season record. Meanwhile the boys defeated all three schools to remain perfect at 6-0.
"Easton has a strong team and beat our girls team," Parkland head coach Stephen Ott said. "I was still proud of our girls. Many of our top runners had personal and season best races. This is so important to our team. We plan on building throughout the season and hope to reach top performance come the postseason."
Lana Hurwitz was the meet's number one runner. Gracie Trexler and Lucy Tobia ran well also, closing at the end. Elena Wenger and Talia Zurinskas rounded out the Trojan top five.
The boys ran a hard race against a school Ott believes they'll see more of next month.
"I was pleased with our team performance," the coach said. "Nazareth is the defending District 11 champions and has a great team back this year. Our boys stepped up to the challenge. This was our first battle with them this year and I know it will be close again when we see them in the postseason."
Jake Barnes, Ethan Willard and Liam McGuigan finished in the front of the Trojan pack. Praveen Sureshkumar had a strong finish to take fourth place, while Brady Hoffman finished fifth.
Parkland's success can be attributed to many factors. One is race-day confidence. The Trojans expect to be successful entering a race and most of that is because of their training.
"In our training program the workouts are designed specifically according to each of the upcoming races," said Wenger, a senior. "This allows the team to not only trust that they're in shape, but also have a better sense of what race-day will feel like. That way, on the day of the meet, we have confidence based on our experience from this training, therefore leading us to success."
"To me, every day of training is like a workday," junior Jake Barnes said. "You do not always want to go to work, but you get up and go anyway. Training, at times, can be very draining both mentally and physically. Then at the end of the week you get paid based on how well or how often you worked. The way I see it is that race day is my payday. Races are when I cash in on all my hard work. The result of that race is my payment."
On Sept. 13 both Parkland teams had little trouble in defeating East Stroudsburg North, East Stroudsburg South and Stroudsburg.
"It was good to get our first race under our belts," Ott said. "All of our student-athletes did great adjusting to a last-minute change of location to East Stroudsburg South. Hurwitz and Hoffman set the paces for each team and led them to victory."