Warren taking game to another level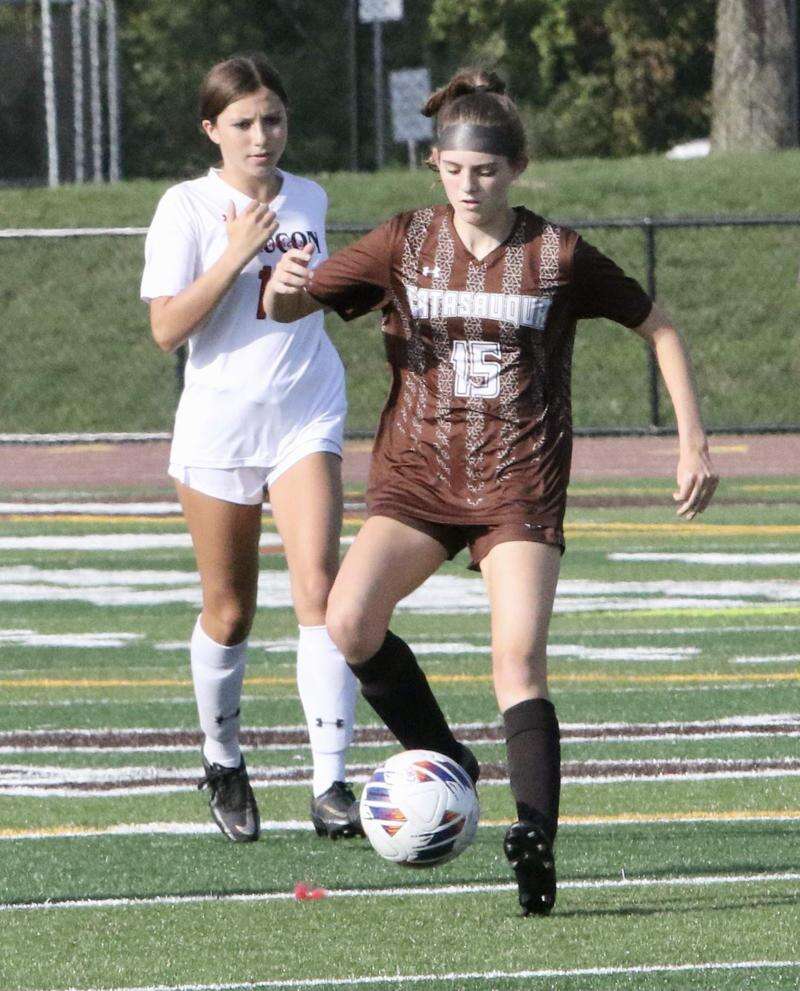 Published September 29. 2022 10:22AM
by Jeff Moeller Special to the Press
Since she was four years old, Kelsey Warren has had a soccer ball in her hand, or has kicked one.
From there, Warren has made the sport she loves nearly a year-around one, playing on a travel squad since age 11.
Currently a member of the Catasauqua girls' team, Warren has taken her game to another level, both on and off the field. The junior is a captain of the Rough Riders unit.
In her new role, Warren has realized the state of her team that currently has lost 11 straight games with an overall mark of 1-11 beginning play this week.
"We're a young team, practically a new team," said Warren. "We lost eight seniors from last year, and we only have two seniors back.
"We have a lot of young girls in position for the first time, so it will take some time for them to get adjusted. We figured we would be in a transition this year.
"I think we are definitely getting better since the beginning of the season. We are relying on each other more and working together well. We have been scoring more lately, and playing better overall. It is a learning process."
In her leadership role, Warren feels comfortable.
"I do enjoy being a leader," she said. "I didn't have an issue stepping into that role. The girls are very receptive to what I tell them. Everybody seems OK with it. The younger girls begin to rely on you."
Head coach Kayla Cunningham has welcomed her junior's contributions.
"Kelsea is a hard worker and a leader," said Cunningham. "She knew that she would be relied upon more this year, and has done well with that role.
"She continues to do all of the little things that can make us better."
Warren also participates in track during the spring, running hurdles and participating in the jumps.
She began track as a freshman, basically as something to fill a spring void.
"I decided to try it because I wasn't doing anything during the spring," said Warren. "Coach Rusnock played a big part in getting me to come out. He is a great motivator."
Warren credits her interest in athletics to her mother, Jen, who has been a steady presence.
"My mom was my first soccer coach in Catty, and she always has been there," said Warren. "There have been plenty of times where she drives me to practice or a few hours away to a travel squad game.
"She has always been there for me."
Warren is the secretary for the Student Council and a member of the Varsity C club. In the future, she would like to coach.
"I would definitely like to do that someday," she said. "Be a captain, I enjoy being a leader."
Until then, Warren certainly is playing her role with the Roughies.