Catty takes a victory at Pen Argyl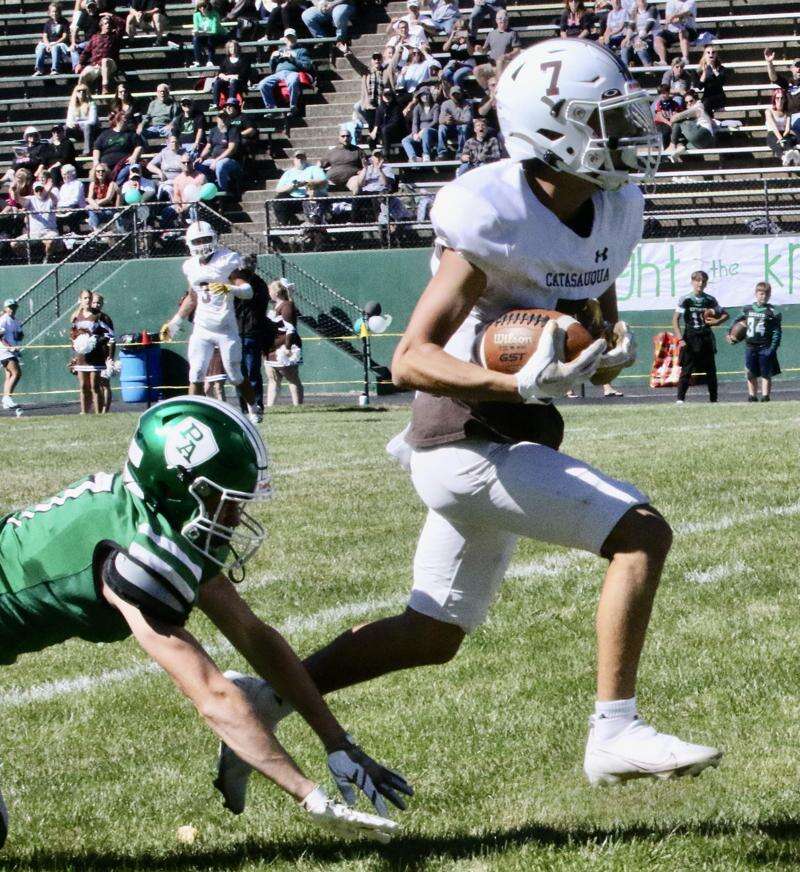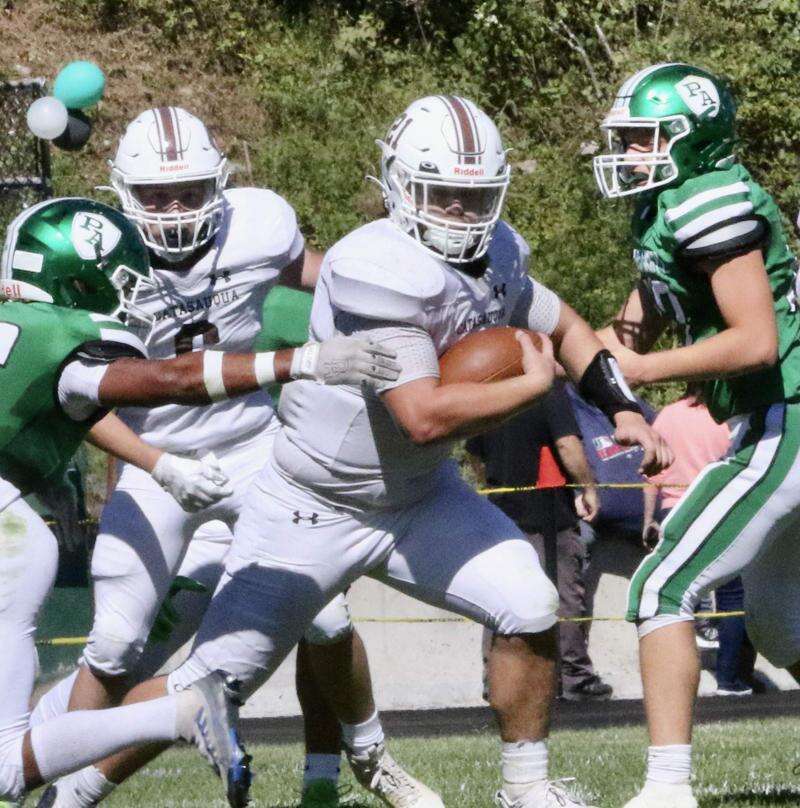 Published September 29. 2022 10:22AM
by Jeff Moeller Special to the Press
Catasauqua head football coach Travis Brett realized a win is still a win in his team's 30-13 victory over Pen Argyl last week.
"We'll take the win," he said. "We made some mistakes and had some penalties we shouldn't have had. We had some sloppy stuff.
"There were some times where the game could have changed, and it was physical. But we punched one in at the end that helped."
Still, there were plenty of positives in the team's second straight victory (2-3) after an 0-3 start. The Rough Riders will meet Schuylkill Haven Friday.
Running back Anthonie Hunsicker ran for 121 yards on 13 carries, and backfield mate Jyzaiah Bonilla added 84 yards on 14 carries. Hunsicker set the pace with a 52-yard scamper in the opening quarter for a 7-0 lead.
"Our offensive line blocked well," said Brett. "We had two backs who ran well for us. Having Hunsicker back at full strength is a plus. He had trouble on defense because they were double, and sometimes triple-teaming him. But he got us a lot of first downs.
"Bonilla does a really good job for us on both sides of the ball."
Hunsicker, who has battled a knee injury, echoed the sentiments of his coach.
"I think we didn't play as well as we could, but a victory is a victory," he said. "We ran the ball well, and our line made some key blocks.
"I'm proud that we pulled out the win."
Brett also praised the play of Dylan Pacheco, who played the H-back on offense, and has been moved around the field on defense.
"He's the best blocker on the team," said Brett of Pacheco. "He can play a lot of positions, and he is all over the field on defense."
Brett also cited the play of linemen Miles Melendez, Javier Sobrado, and linebackers Aiden Hess and Chad Beller. Wide receiver Ian Juica has been a steady contributor, and he is expected to spell Christian Fye at corner this weekend. Brett would like to have Fye just be on the field at quarterback.
Schuylkill Haven will venture into Alumni Field Friday night with a 1-4 record. The Hurricanes suffered a 49-14 defeat to Palisades last week, and they have dropped three straight. Brett believes his club should be in good shape.
"They are a run-heavy team, and we defend the run well," he said. "They have some size up front, but they aren't quick like Palisades. They won't throw unless they have to.
"We have had success running the ball and eating up the clock. We'll keep doing it until we can't."
NOTES AND PREDICTION: Catty has given up an average of 93 yards rushing and 109 yards passing. Offensively, they have rushed for an average of 143 and passed for 56 ... Bonilla is the team's leading rusher with 393 yards, while Hunsicker has 161 ... Fye has completed 24 of 62 attempts for 232 yards with two touchdowns and one interception ... Wyatt Younes leads the team in receptions with 16 for 109 yards ... Schuylkill Haven is paced by running back/linebacker Aiden Myers, who averages 122 yards rushing and 10 tackles per game ... The Roughies won last year's matchup, 35-16 ... Catty seems to be on a roll, and is healthy. The Roughies are getting contributions from a number of players. This could be a night where there is enough time to stop at the Catty Corner on the way home for a cheesesteak. By the way, coach Snyder, you'll owe me some pierogi casserole and some Potts' hot dogs ... ROUGHIES, 38-10.