Hornets refuse Zephs' upset bid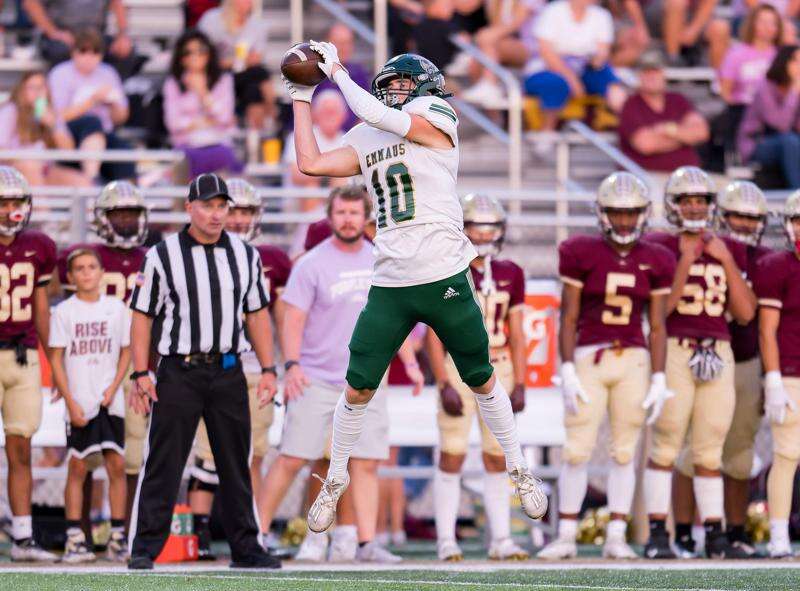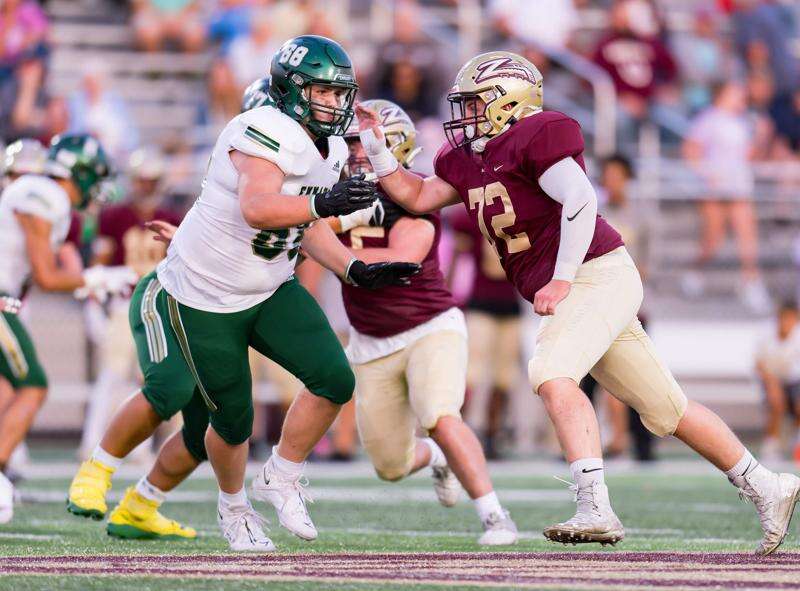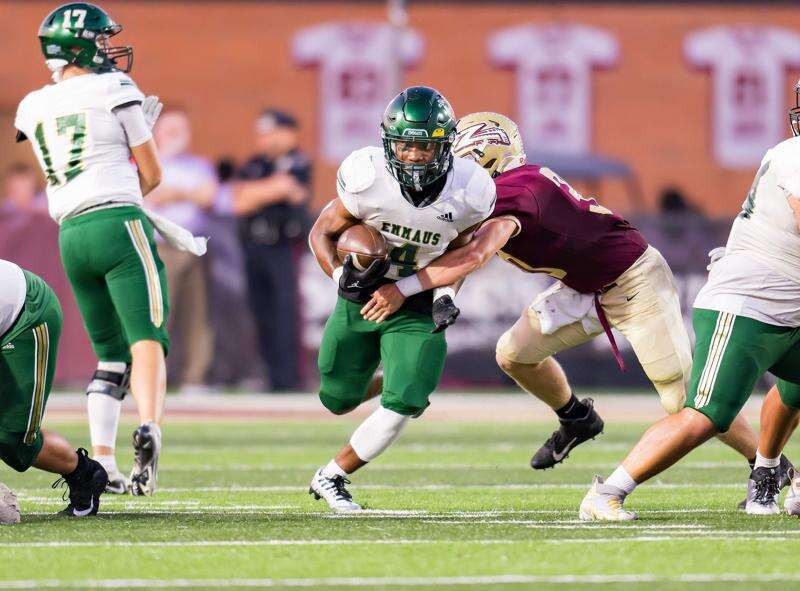 Published September 21. 2022 08:26AM
by STEVE ATLHOUSE Special to the Press
The saying "they don't ask how, they ask how many" summarizes Emmaus' 27-19 victory over Whitehall last Friday night at Zephyr Sports Stadium Complex.
The Green Hornets (3-0, 3-0 EPC) did enough to win a football game on a night some other teams of their caliber would have been upset. A reason why there was no upset was signal-caller Jake Fotta. The senior offered a cool, calm and collected performance leading the club with an accurate passing hand, hitting 10-of-12 for 149 yards, three touchdowns and one interception.
Another reason Emmaus won this game was its defense. Yes the Hornets did bend a few times, but when it most mattered they didn't break.
Leading by eight points late in the game, free safety Ryan DeJohn picked off a Trey Dogmantis pass to seal the deal.
This contest did not start out as if a defensive play would decide it. Emmaus broke on top when Fotta hit wide receiver Dylan Darville with a 13-yard touchdown pass for a 7-0 lead.
Whitehall responded with a 29-yard field goal to cut the deficit to four points. The Hornets responded with a beautiful 61-yard touchdown pass from one Jake Fotta to Chase Fotta for a 14-3 Emmaus lead as the first period ended.
The Zephs (1-2, 1-2 EPC) were not intimidated and stayed competitive thanks mostly to Dogmantis' passing. The Whitehall junior fired a 12-yard scoring strike to Jack Kocher to cut deficit to five after a missed PAT. Kocher did give the Emmaus secondary a few problems last Friday night, as he caught eight passes for 89 yards to lead Whitehall receivers. The next time the Zephyrs got the ball they drove into field-goal range and kicker Andrew Deutsch hit his second three-pointer, this time from 26 yards out.
With halftime looming, Emmaus extended its lead with a drive culminated by running back Tylik Jarvis' six-yard touchdown run for a halftime 20-12 score.
The exciting Jarvis had a good night, gaining 70 yards on 11 carries and the one touchdown for a 6.4 average per carry. He pierced the Whitehall defense for consistent gains, with his longest being 11 yards. The offensive line for the third consecutive game this season won their assignments more than not, either providing sufficient running holes or Fotta with adequate time when passing.
"Tylik wants to be a workhorse," said Emmaus head coach Harold Fairclough. "As a runner he has great vision and great patience."
In the second half Fotta took advantage of that time to hook up with the athletic Darville for the duo's second touchdown connection, this one from 65 yards out for a 27-12 lead after a botched PAT.
To their credit, the Zephs did not call it a night. Instead they went on a scoring drive that ended when Braden Bashore caught Dogmantis' second scoring pass of the night from four yards for a 27-19 score. But the Zephs' comeback ran out of fuel as that was their last foray into Emmaus' end zone.
Linebacker Aidan Garrett led Emmaus with five solo tackles, five assists and one sack, while defensive end Mario Landino got mean and made four solo stops and two assists.
"Aidan makes himself hard to block," Fairclough said. "He fills gaps and uses his athleticism to his advantage. Mario had a great offseason."
The defense gave up 72 yards on 20 carries to the Whitehall rushing attack.