Parkland senior crowned 2022 Allentown Fair queen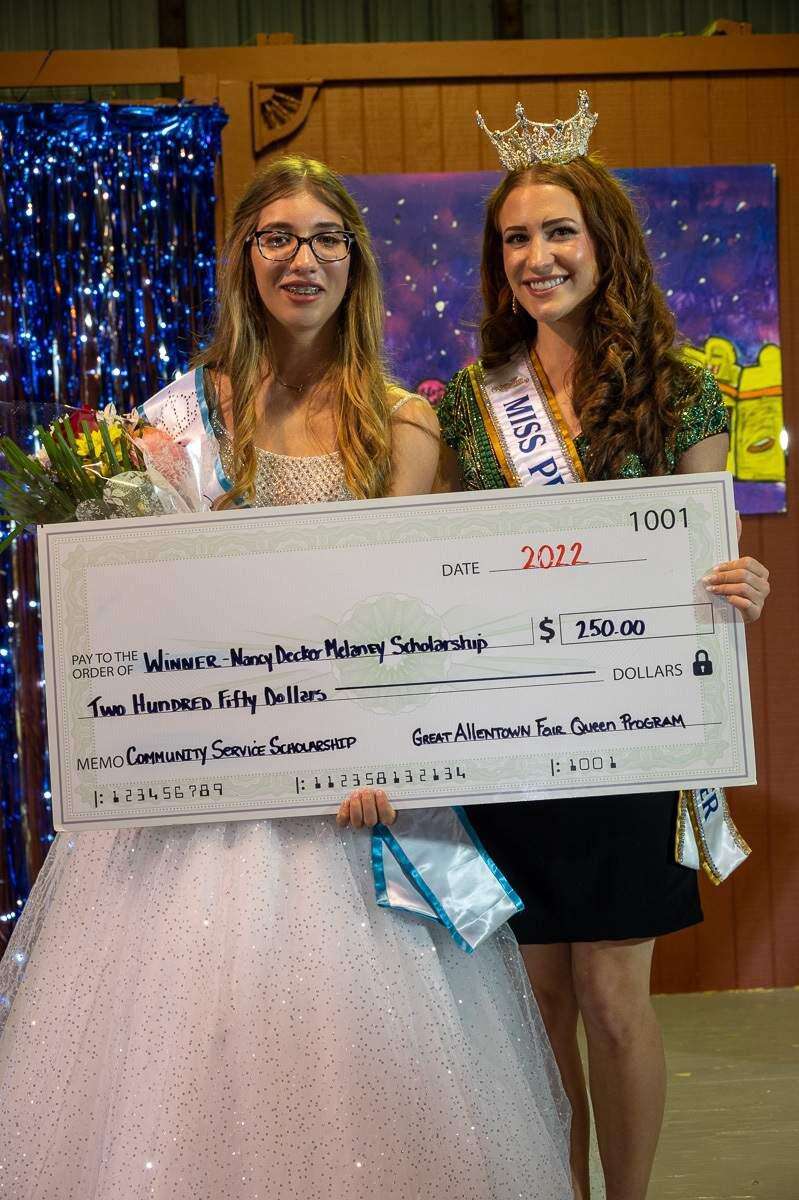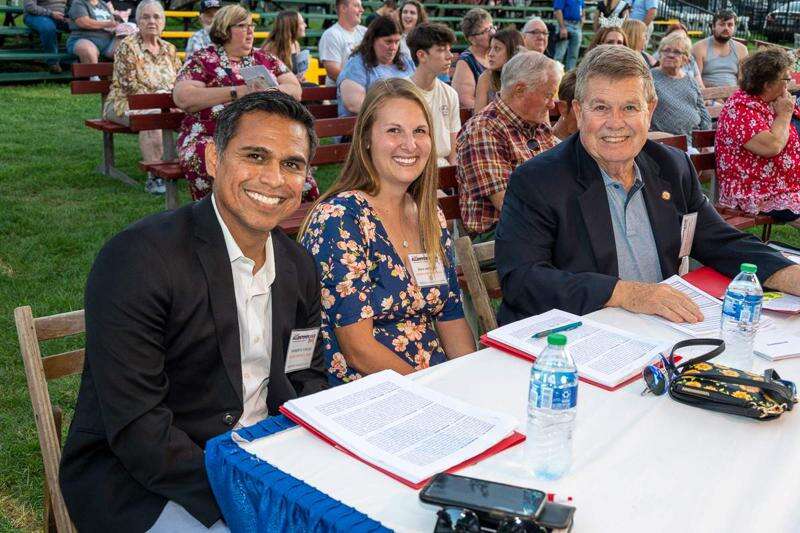 Published September 18. 2022 10:25AM
By LOU WHEELAND
Special to The Press
A new queen was crowned at The Great Allentown Fair's 170th anniversary on Aug. 31.
This year's nod went to 17-year-old Allison Emanuel of Laurys Station, a senior at Parkland High School.
Mackenzie Blatt, 2021 Allentown Fair Queen, had the honor of crowning Emanuel.
Emanuel has a 4.0 GPA at the high school and is active in the Lehigh County 4-H Club where she has received numerous awards.
She is involved in the National Organization for Women and is president of the Farm-to-Table as well as in the Lehigh County Teen Council.
She plans on pursuing a degree that would further her involvement with the 4-H program.
The William J. Albert award went to Emily Lamana of Allentown.
The 20-year-old is an accomplished twirler, musician, editor of the Salisbury Literary magazine, along with many additional accomplishments.
The Nancy Decker Melaney Community Service Award went to 16-year-old Kamryn Fink, Germansville.
The award is given in memory of Nancy Decker Melaney, 1983 Allentown Fair Queen. It is a $250 scholarship.
The other contestants included Lissamarie Rojas, 20, Allentown.
Her passion is working with people.
She volunteers at the Phoebe Home, The Children's Place, and her local church.
She is studying fashion design and business at Centenary University in New Jersey.
Madison Short, 19, of Laurys Station, is a sophomore at the Valley Forge Military Academy.
She is enlisted in the U.S. Army currently serving with the Pennsylvania National Guard's 108th Area Support Medical Company.
She is also a volunteer firefighter.
Also attending the Queen Competition were queens from throughout the region as well as Miss Pennsylvania, Alysa Bainbridge, 24, of Leesport, Berks County.
The judges for this year's competition were Michael Firestine, owner of MAP Farm, Womelsdorf.
He is deeply involved in the Pennsylvania Farm Show and other agriculture boards.
Also judging this year's competition was Roberto Vinces, sports anchor for Channel 69 News.
Vinces is a Peruvian by birth and has lived in America from the age of 5.
Erin Schantzenbach Anthony was the 2013 Allentown Fair Queen.
She is a fourth generation farmer near Coopersburg and raises Black Angus steers.