Gene Belletiere: A man and his music at Miller Symphony Hall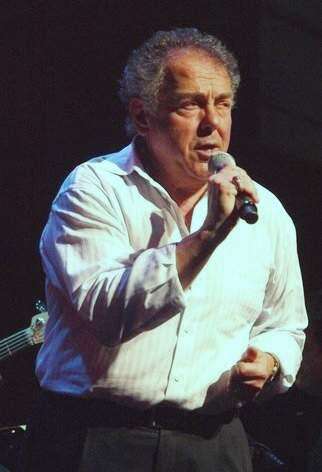 Published September 16. 2022 12:46AM
by
BY DAVE HOWELL
Special to The Press
Gene Belletiere has been popular for decades in the Lehigh Valley and beyond.
You can hear why when Belletiere performs, 7:30 p.m. Sept.16, "Jazz Series," Rodale Community Room, Miller Symphony Hall, Allentown.
In his home in Macungie, where he lives with his wife Nancy and their 12-year-old bulldog Sonny, Belletiere tells wonderful stories.
"I worked with them all," he says of his show-business career.
He recalls an hour-long conversation with Tony Bennett; co-writing the Bobby Sherman song, "Marching to the Music," and playing club circuits that included Sophie Tucker, George Jessel and comedian Pat Cooper.
Belletiere sang with the Count Basie Orchestra at the Casa Del Blu night club along Union Boulevard, Allentown, when he was 19.
When he lived in New York City, Belletiere sang on recordings for bubblegum music, a 1960s and 1970s pop-rock genre aimed at pre-teens.
"We would make up fake names for different session groups," he says.
He worked with Austin Roberts, who had a song in every episode of the TV cartoon series, "Scooby Doo, Where Are You?" (1969-1970).
Belletiere remembers playing New York's Borscht Belt, the summer resorts circuit in the Catskills, when there was a music festival two miles away, in Woodstock, in 1969. "You could hear the music for miles," he says. "There were hippies around for a week."
While attending Carnegie Mellon Institute of Technology, now Carnegie Mellon University, Pittsburgh, he was cast as Nathan Detroit in "Guys And Dolls," the first time a first-year student had been cast as a lead. Two women alternated as his Miss Adelaide: Judith Light, known for the TV series "Who's the Boss" (1984-1992) and "Ugly Betty" (2006-2010), and movie producer Paula Kauffman Wagner ("Mission: Impossible," 1996; "Vanilla Sky," 2001; "Marshall," 2017).
Belletiere, an avid student of the Great American Songbook, says his voice has improved with age:
"I'm singing better than I ever did in my life. I never had a bottom range before, but now I have a baritone while keeping nearly all of the tenor notes."
This will be Belletiere's first appearance in the Miller Symphony Hall "Jazz Series." He fronted a variety show on the main stage of the hall in the mid-1990s.
Belletiere will be backed by Tom Kozic, guitar; George Grund, piano; Paul Rostock, bass, and Bill Goodwin, drums.
He will do two sets featuring songs by Duke Ellington, George and Ira Gershwin, Fats Waller and Sammy Cahn.
Belletiere recalls spending 45 minutes with Cahn when he auditioned unsuccessfully for the songwriter's one-man show.
Belletiere grew up in Hazleton, leaving when he was 14. In high school, he was a member of The Bobby Warren Five, a group that played in the Easton-Phillipsburg area and eventually all over the United States.
After living in New York City and Pittsburgh, Belletiere returned to the Lehigh Valley in the 1970s.
He helped to run many of the Belletiere Family restaurants in the Lehigh Valley, including Aunt Flabby's Antique Pub and Restaurant, Emmaus, which brought in jazz artists, including Al Cohn, Zoot Sims and Phil Woods.
In 1982, he moved to Atlantic City. "For my 22 or 23 years in Atlantic City, everything was perfect," he says. He worked in the casinos as an executive and a performer, putting together music revues with many different themes.
At the end of the 1980s, Belletiere worked for Donald Trump for 1 1/2 years as Executive of Casino Marketing at Trump Castle.
"Donald Trump worked harder than any other human being I ever experienced in my life," he recalls.
Belletiere moved back to the Lehigh Valley in 2003, working for the former Sands Casino Resort Bethlehem at its office along Fourth Street in Bethlehem before the casino opened. He later performed in the casino's Molten Lounge, leading the eight-piece Gene Machine band.
In 2006, he returned to the Atlantic City Hilton for "Money For a Song," a game show similar to "Name That Tune."
in addition, Belletiere has performed at many senior citizen facilities in the Lehigh Valley.
Tickets: Miller Symphony Hall box office, 23 N. Sixth St., Allentown;
www.millersymphonyhall.org; 610-432-6715
"Valley Beat" is a column about popular music with an emphasis on concerts. To request coverage, email: Paul Willistein, Focus editor, pwillistein@tnonline.com