Musikfest 2022 concludes Aug. 14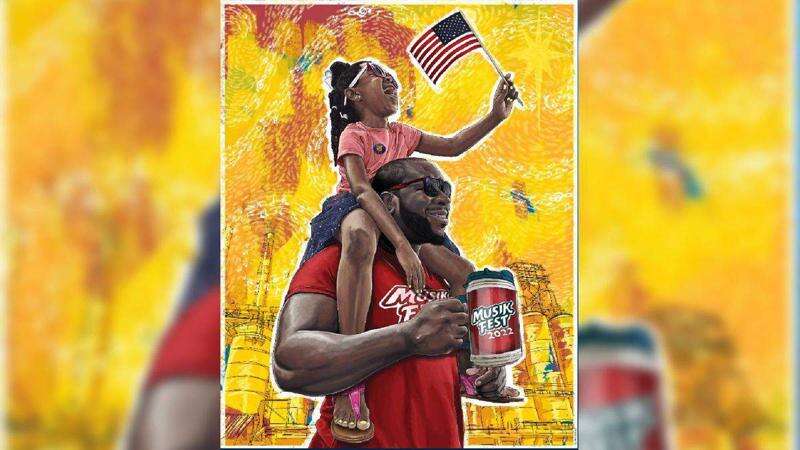 Published August 12. 2022 01:28AM
Musikfest 2022 continues full-fledged festing through Aug. 14 on the north side and south side of Bethlehem.
There's a total of 500 free concerts on 16 stages.
It's the 39th Musikfest, which was launched in 1984.
Musikfest 2020 was mostly online.
Musikfest 2021 was not quite back to full speed.
Wind Creek Steel Stage ticketed concerts have included Disturbed, Ja Rule & Ashanti, Kip Moore, Ziggy Marley, Olga Tañón, Counting Crows, Willie Nelson, Kelsea Ballerini, Alabama and Poison.
Preview night was Aug. 4 with Boyz II Men on the Wind Creek Stage.
Musikfest is in the Colonial Industrial Quarter and along Main Street on the north side and on the Wind Creek Stage, Levitt Pavilion and in ArtsQuest Center at SteelStacks on the south side.
After more than a decade, a favorite platz returned to Payrow Plaza, Bethlehem City Hall and Bethlehem Public Library. It's PNC Stadtplatz. The site was formerly Americaplatz, which is at Levitt Pavilion SteelStacks.
New this year are "backstage experiences" for fans at Wind Creek Stage and PNC Stadtplatz.
After debuting its first Inclusion Zone for Musikfest 2021, ArtsQuest, in partnership with Accessible Festivals, added a second Inclusion Zone for 2022. Musikfest Inclusion Zones are sensory-supportive areas that provide services, tools and amenities for persons of all ages and abilities with sensory-processing difficulties.
Sponsored by Good Shepherd Rehabilitation Network, the Inclusion Zones are on the north and south sides. The first Inclusion Zone was at Musikfest 2021.
South side concert venues include Air Products Americaplatz at Levitt Pavilion SteelStacks, Frank Banko Alehouse Cinema, with Lutron Jazz Cabaret and Martin Guitar Lyrikplatz, and Musikfest Café presented by Yuengling, all in ArtsQuest Center.
North side concert venues include T-Mobile Plaza Tropical, Wells Fargo Festplatz, Provident Bank Main Street, IBEW Local 375 Liederplatz (BC Blue, Aug. 12; Dina Hall Band, Aug. 13), Guardian Life Insurance Company of America Zinzenplatz and PNC Stadtplatz.
Musikfest CashCards, introduced in 2021, are back for Musikfest 2022. Re-loadable CashCards are available at cash conversion booths.
Credit-debit cards and digital payment methods are accepted on the North Side. Cash is accepted on the South Side.
More than 30 food vendors are at Musikfest.
The free Musikfest app has information about concerts, artisans, vendors and family activities.
Information: www.musikfest.org