Bauer helped two teams win titles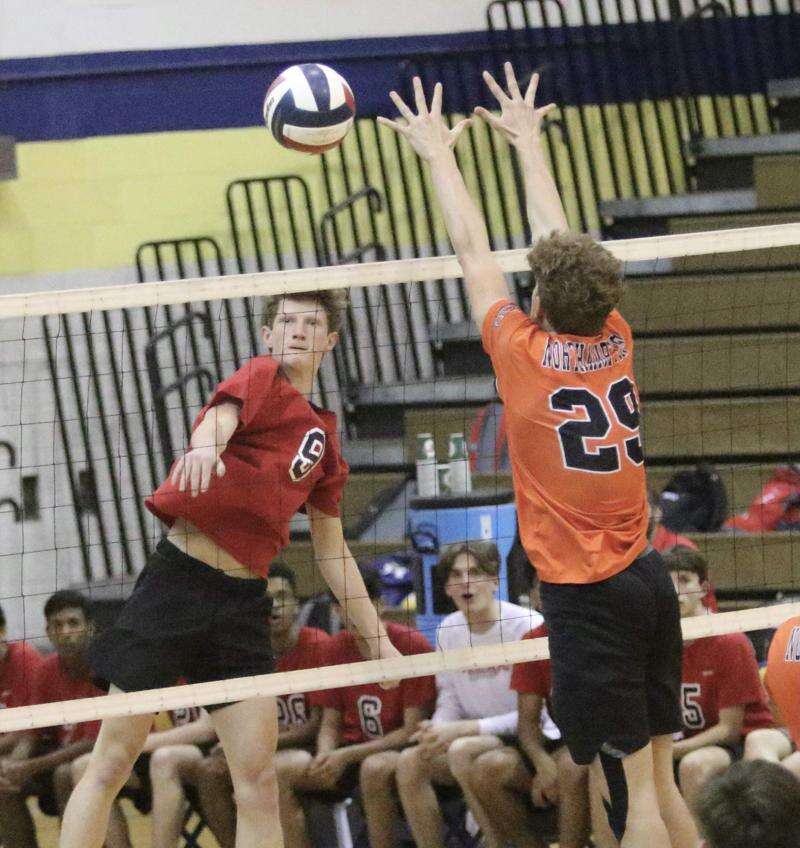 Published August 07. 2022 05:35PM
by CJ HEMERLY Special to the Press
Parkland High School 2022 graduate Matt Bauer wore a lot of gold medals around his neck during the 2021-22 athletic calendar year.
The two-sport standout was a member of the Eastern Pennsylvania Conference and District 11 Class 6A champion boys basketball team. He also helped the boys volleyball team to EPC gold and silver in the district tournament.
His success on the court as an individual and part of winning teams made him the top choice to be voted the 2021-22 Parkland Press Male Athlete of the Year.
"I really enjoyed my time as a student-athlete at Parkland," said Bauer. "Being an athlete at Parkland was a time where I could go to practice and be completely focused on the sports I love, while spending time with my teammates who are some of my best friends."
Bauer was a regular in the lineup as a guard/forward for head coach Andy Stephens and the boys basketball program. He played in all 29 games and averaged almost seven points per game, primarily utilized as a defender and offensive facilitator. The Trojans finished 21-8 overall.
"He was like a swiss army knife for us in that he could do so many different things well on the court," said Stephens. "Anything we asked of Matt he would do. He was a very coachable player and a hard worker."
He was also a starter for head coach Scott Trumbauer's boys volleyball team as an opposite hitter for a team that finished 19-6 overall.
"Matt was such a pleasure to coach," said Trumbauer. "He had an incredible ability to perform at very high levels while always maintaining a calm demeanor. His athleticism and competitive drive helped him stand out on the volleyball court, while his time on the basketball court really helped him reach new levels his senior year. At the end of last season, he was asked to switch to a position he had never played. Not only did he accept the role without question, but he also was a primary reason we won districts that year. This year he was moved to another position and was named First Team All-EPC and led us to the EPC title. We are going to miss Matt next year, not only on the court but as a team leader."
Basketball was always the favorite for Bauer, who started playing hoops at the young age of five. He picked up volleyball just before high school when he was in eighth grade.
"I love playing basketball and volleyball, but basketball has always been my favorite since I have been playing it from before I can even remember," Bauer said. "My best attribute in each sport is being very competitive. This makes me work hard always trying to get better. I also had a great relationship with my teammates which allowed us to be competitive with each other and push each other to get better every day."
This fall, Bauer will be attending Penn State University. He won't be playing sports at the varsity level, but plans to play intramural and club sports. Bauer is excited for this next chapter in life.
"I'm excited to meet new people and have some independence in college," said Bauer. "I'm most excited about going to Penn State football games and to play some basketball in my free time."