Tournament support club's 'community centered focus'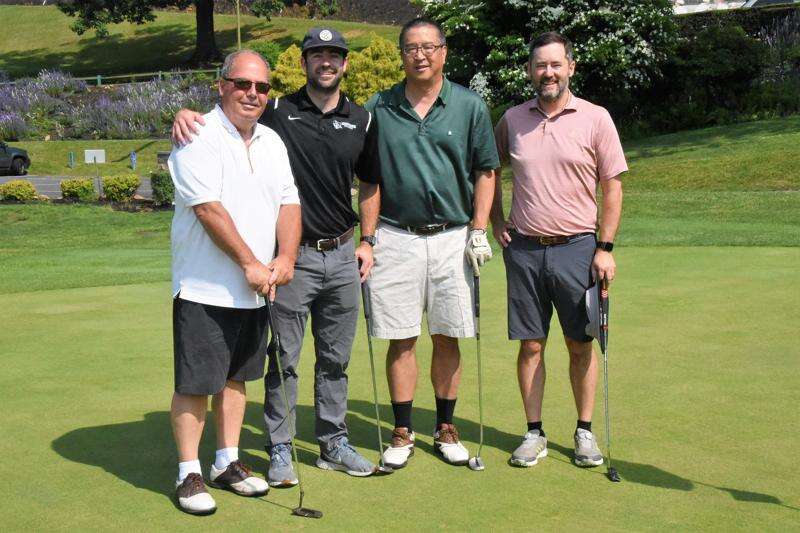 Published August 02. 2022 11:49AM
One hundred four golfers teed it up on a beautiful sunny June 13 in the 43rd annual Bethlehem Boys & Girl's Club golf tournament held at the Steel Club in Hellertown.
One of the two largest annual fundraisers for the club, proceeds benefit the over 400 club members and help with building character, providing a positive atmosphere and developing life skills.
"We're taking more of a community centered focus and bridging the gap between home and school for the families that need us most," said Winston Alozie, the club's executive director.
Alozie also thanked all golfers and sponsors for their support, singling out former board president Tom Hall and his wife Karin for their continuing role as a major sponsor.
The Boys and Girls Club of Bethlehem is located at 1430 Fritz Drive in northeast Bethlehem.
WINNERS
1st Flight
• 1st Place – Richard Fulop, Daniel Fulop, Ben Kneibel, Dennis Kern
• 2nd Place – Donny Dauphin, Tracey Elliot, Kyle Merring, Brad Moyer
• 3rd Place – Jim JeBran, Tom JeBran, Bob Santo, Frank Teti
2nd Flight
• 1st Place – Dylan Stroup, Brader Butz, Frankie West, Robbie Robinson
• 2nd Place – Ty Huffman, Sean Culver, Mark Daniels, Tim Cunningham
• 3rd Place – Donald Outing, Paul Heiney
3rd Flight
• 1st Place – Larry Shea, John Malloy, Greg Martin, Paul Coleman
• 2nd Place – Donna Taggart, Tara McBrearty, Jeff Hartney, Erik Walck
• 3rd Place – Mark Hartney, Paul Eichman, Mario Stuart, Andre Pogue
Closest to the pin
• Richard Fulop, Walt Pfeil, Tom Tyson
Longest drive
• Men – Kyle Merring
• Women – Shelby Eichenlaub