Keeping cool together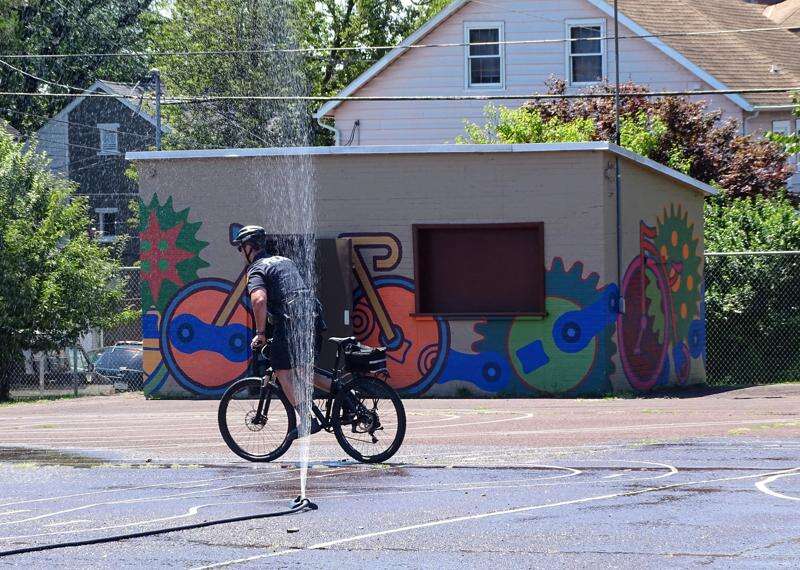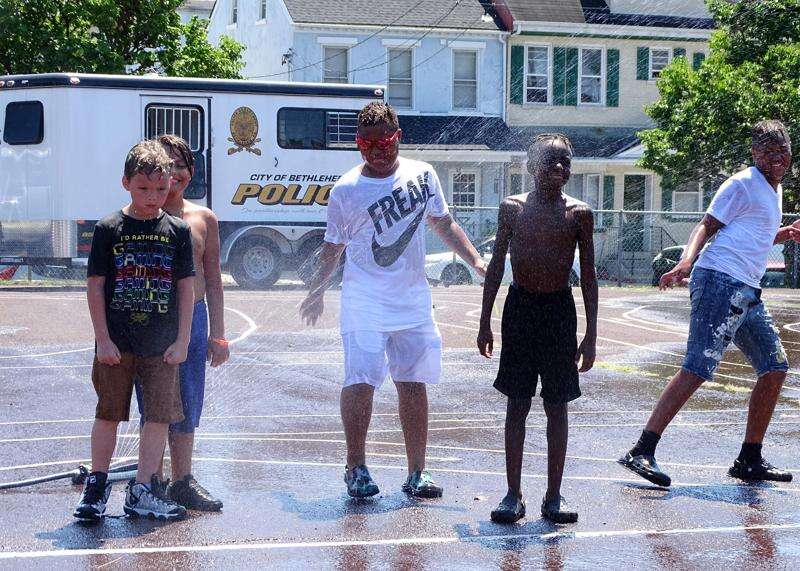 Published August 02. 2022 11:46AM
As temperatures soared into heat wave territory, the Bethlehem Police Department – together with the Bethlehem Health Bureau and Cops 'n' Kids – turned up the fun factor at Park Day July 23 at Friendship Park at East North and Linden streets.
"It's police reaching out to individual communities within Bethlehem to let them know they care," said Cops 'n' Kids President Beverly Bradley.
The afternoon of fun included many activities, free books from Cops 'n' Kids and ice cream. The sprinkler was a star attraction as children – and some police officers – took a spin through it on the bike course.
"It's a good thing. We have kids who don't get out of their hometown, so we bring the community to them. It's connecting kids to the community through literacy," Bradley said, noting Cops 'n' Kids just received 8,750 brand new books from PPL Electric Utilities.
For more information on Cops 'n' Kids programs visit www.copsnkidslv.org.
Photo coverage continues on page A2.