Curtain Rises: Tony Todd returns to Pennsylvania Shakespeare Festival for August Wilson's 'Fences'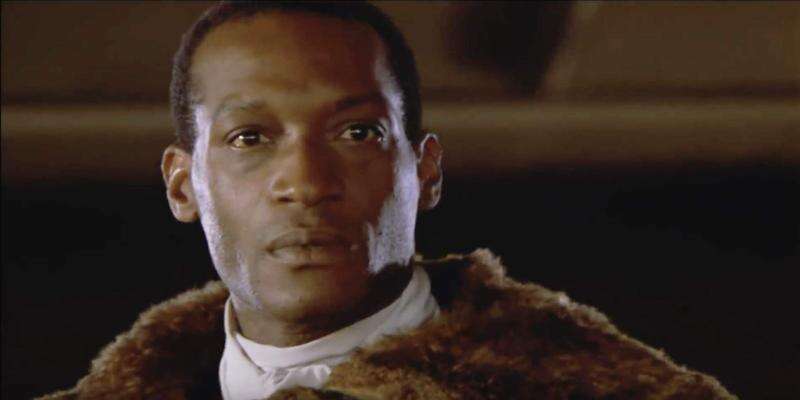 Published July 30. 2022 06:25PM
Film, stage and television actor Tony Todd returns to the Pennsylvania Shakespeare Festival (PSF) to portray the lead role of Troy Maxson in August Wilson's "Fences."
The Pulitzer Prize- and Tony Award-winning play opened July 27 and continues through Aug. 7, Main Stage, Labuda Center for the Performing Arts, DeSales University, Center Valley.
Todd is back for a second season after his highly-acclaimed performance at PSF 2021 in Wilson's one-man autobiographical piece, "How I Learned What I Learned."
The charismatic six-foot-five actor is best-known for his chilling performances in horror and science-fiction films, including the title role in the "Candyman" franchise, "Hatchet" and "Final Destination" series, and roles in "Night of the Living Dead," "The Crow" and "The Rock."
Todd's acting career spans more than 30 years with 250 acting credits on the Internet Movie Database, including TV, film and voice-over roles. Todd was in Oliver Stone's "Platoon"; "Lean On Me" with Morgan Freeman; Clint Eastwood's "Bird," and was the voice of the Fallen in "Transformers: Revenge of the Fallen."
On stage, Todd has received a Helen Hayes Award nomination for his performance in Athol Fugard's "The Captain's Tiger" at La Jolla Playhouse, Manhattan Theatre Club and The Kennedy Center, and originating the title role in the world premiere of Wilson's "King Hedley II" in Pittsburgh, Boston and Seattle.
"Tony's versatility, artistry and craft as an actor, coupled with his rich experience with August Wilson's plays, will prove invaluable in plumbing the depths of this force-of-nature leading role," says PSF Producing Artistic Director Patrick Mulcahy.
"We are so pleased to have an actor of Tony Todd's caliber leading this cast as we bring this masterwork of the American theater to life this summer," Mulcahy says.
"Fences" was postponed for two seasons at PSF because of the coronavirus (COVID-19) pandemic shutdown. Todd was originally cast in the PSF 2020 season production of "Fences."
"Fences" is directed by Ryan Quinn in his PSF directorial debut. Quinn is co-founder and artistic director of Esperance Theater Company, New York City. He is a company member of Hudson Valley Shakespeare Festival.
Quinn's directing credits include "Twelfth Night," "Youth and Ambition" (a mash-up of "Romeo & Juliet" and "Macbeth"), Esperance Theater Company; "Macbeth," two productions of "Romeo & Juliet," and "The Two Noble Kinsman," Hudson Valley Shakespeare Festival, and "So Thrive My Soul" (an adaptation of "Romeo & Juliet"), Milwaukee Repertory Theater.
Most recently, Quinn was seen Off-Broadway in Second Stage's world premiere of "Whorl Inside a Loop."
"Fences" depicts the yearnings and struggles of the Maxson family led by patriarch Troy Maxson, played by Tony Todd.
Maxson is a former home-run king in the Negro baseball leagues who supports his family as a garbage collector.
Set in 1950s' Pittsburgh against the backdrop of a rapidly-changing America, "Fences" is a timeless American story of fathers and sons, husbands and wives, dreams and realities.
"Fences" is the sixth in Wilson's 10-part "Pittsburgh Cycle." The play won the 1987 Pulitzer Prize for Drama and the 1987 Tony Award for Best Play.
Todd is joined by a cast whose combined credits boast an impressive list of Broadway, television and film roles.
Ella Joyce, who plays Troy's wife Rose, previously worked with Todd in "King Hedley II," and won a Jefferson Award and Black Theatre Alliance Award for originating the role in Lynne Nottage's "Crumbs From The Table of Joy." She is founder and a performer at The National Black Theater Festival, Winston-Salem, N.C. On TV, she is best-known for her starring role as Eleanor on "Roc."
"Fences" cast members include Tyler Funtleroy (Cory), Shane Taylor (Jim Bono), Brandon Edward Burton (Lyons), Brian D. Coats (Gabriel) and Ilan Annum (Raynell).
The July 30 performance of "Fences" has audio description and open-captioning. To reserve one of these services, call Box Office Manager Kyle Schumaker, 610-282-3654, ext. 1.
"Fences," 7:30 p.m. July 27 - 30, Aug. 3 - 5; 2, 7:30 p.m. July 31, Aug. 6; 6:30 p.m. Aug. 2 and 2 p.m. Aug. 7.
Also at PSF, daytime on the Main Stage, Erin Sheffield's high-energy "Shakespeare for Kids" returns July 29 - Aug. 6. The one-hour production, directed by Matt Pfeiffer, is intended for children ages 4 to 10.
Using a combination of songs, puppets and scenes from William Shakespeare's comedy, "Much Ado About Nothing," "Shakespeare for Kids" provides families with the opportunity to introduce their children to Shakespeare in a welcoming, child-friendly environment.
The Aug. 3 performance is a sensory-friendly show for patrons with sensory and communication differences, including individuals on the autism spectrum. Tickets: 610-282-3654, ext.1.
"Shakespeare for Kids," 10 a.m. July 28 - 30; Aug. 2, 4 - 6 and 2 p.m. Aug. 3.
In the Schubert Theatre, the 2022 season Young Company Shakespeare Project presents "The Taming of the Shrew," 3 p.m. July 28 - 30.
The Young Company is made up of student actors from DeSales University. The Young Company performances are pay-what-you-will.
The wearing of face masks is required in Labuda Center for the Performing Arts.
Tickets: www.pashakespeare.org; 610-282-9455
Playing the "Rent" at NCC:
Jonathan Larson's iconic Pulitzer Prize-winning rock musical, "Rent," concludes the 2022 season at Northampton Community College Summer Theatre, July 27 - Aug. 7, Lipkin Theatre, Main Campus, 3835 Green Pond Road, Bethlehem Township.
"Rent," winner of the Tony Award for Best Musical, is based on Puccini's "La Boheme." The script follows a year in the life of a group of impoverished young artists and musicians on New York City's Lower East Side.
The score features the high-energy songs "One Song Glory," "Light My Candle," "La Vie Bohème" and "Seasons of Love."
Northampton Community College presented "Rent" in 2013.
NCC Summer Theatre Producing Director William Mutimer, who is directing the 2022 production, says he is excited to revisit the show.
"I think the story has more impact now than ever about being who you are. It touches everyone in a different way and how do you find companionship in these times," Mutimer says.
Jake Ziman, who played Nick Bottom in NCC Summer Theatre's "Something Rotten!", plays filmmaker Mark Cohen and Noah Detar plays musician Roger Davis in "Rent."
Ziman, a recent musical theater graduate of Millikin University, has had stage roles that include Seymour in "Little Shop of Horrors" and Doody in "Grease."
Detar, senior and musical theater major at Nazareth College, has had stage roles that include Frank Abagnale Jr. in "Catch Me if You Can" and Jesse Tuck in "Tuck Everlasting."
"Rent" cast members include Charlie Leonard, Jadon Lopez, Daniel Hurt, Nikki Cohen, Meredith Doyle, Tyler Williams, Maxwell J. Wetherhold, Chase Fontenot, Nathan Angelo, Madeline Gambon, Eriel Milan Brown, Michael Mottram, Alyson Krawchuk, Savannah Madeira, Amelia Illingsworth, and Melina Heffner.
Music directors are Lucille De Masi Kincaid and Chad Miller. Choreographer is Tina Williams.
The wearing of face masks is optional.
"Rent," 7:30 p.m. July 27 - 30, Aug. 3 - 6 and 2 p.m. July 31, Aug. 7. Tickets: ncctix.org; 484-484-3412
"Curtain Rises" is a column about the theater, stage shows, the actors in them and the directors and artists who make them happen. To request coverage, email: Paul Willistein, Focus editor, pwillistein@tnonline.com.