Tigers win summer league title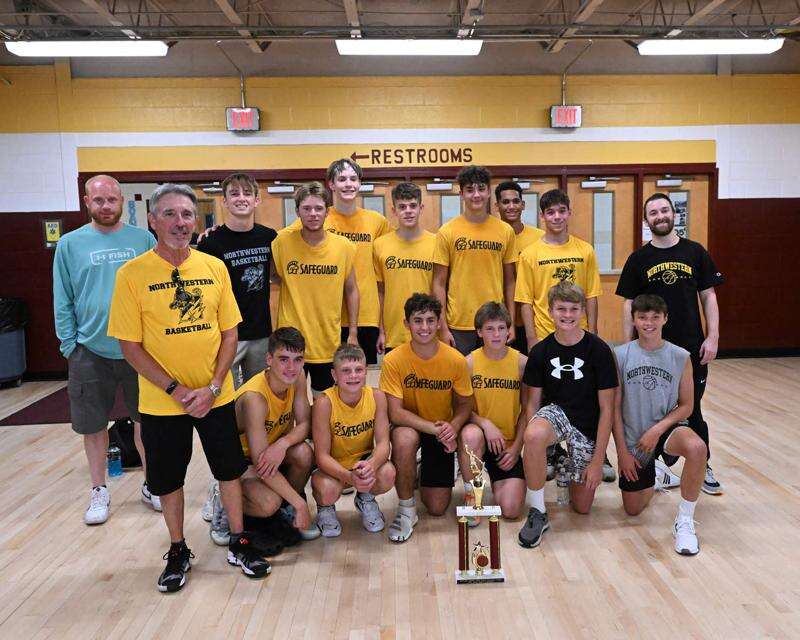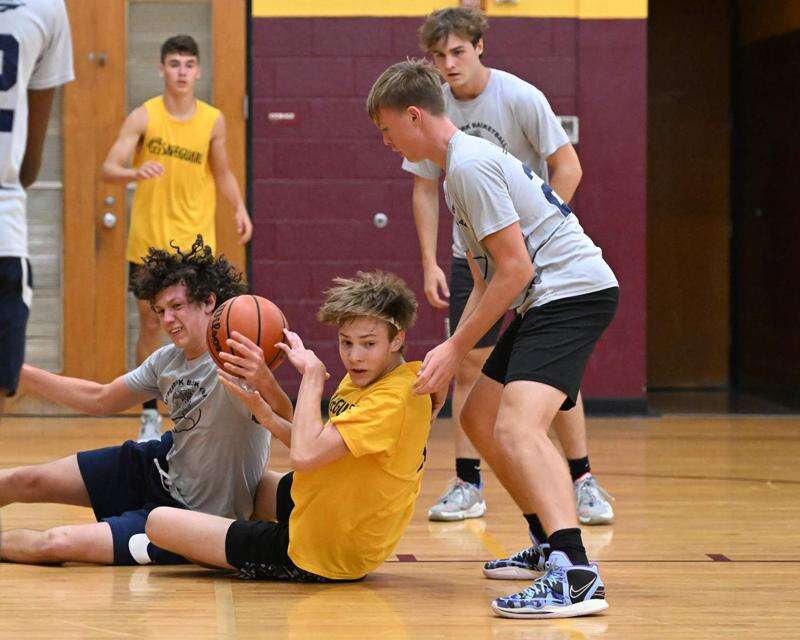 Published July 29. 2022 09:18AM
All throughout this summer's offseason, the Northwestern Lehigh boys basketball team has proved to be the class of the Lehigh Valley Summer League's Small School Division. The Tigers won the majority of their games, finishing the regular season with an 11-1 overall record and clinching the top seed in the four-team playoff last week.
Northwestern capped off its stellar summer by winning gold, defeating the second seed and Colonial League foe Saucon Valley, 43-40 last Thursday night in the Small School Division championship game at Whitehall High School. That followed a 50-41 victory over fourth-seeded Upper Perkiomen in the semifinals on Tuesday.
"We've preached commitment and staying involved and staying together in the summer," said second-year head coach Cory Cesare. "These kids have bought in, and the summer has been great for us in terms of getting everyone involved. We've had a lot of kids play and contribute, including freshmen and even eighth graders. Kids who aren't even playing come and sit on the bench to learn and see what's going on. We're thrilled with the direction that the program is headed in."
It wasn't all easy for the Tigers. They found themselves trailing 21-16 at halftime and had to climb back out of a hole. They were helped out in the stance by their lone upperclassmen in Cayden Fitch, who recorded a team-high 20 points with 15 of them in the pivotal second-half comeback effort. Cesare sees the leadership out of Fitch and is happy to have him on his team.
"He's our leader and he keeps us under control and makes sure everybody knows what they are supposed to be doing," Cesare said. "He has done a good job this summer of working with younger guys. He's the only upperclassmen out there. We've asked a lot out of him, and he has really stepped up for us."
Northwestern needed to keep its defense at a high level, according to Cesare, and it did just that in holding off the Panthers, who finished at 10-4 overall.
"We just needed to keep getting stops," said Cesare. "That's been the key all summer long. We know our work isn't done. We have a lot of tough teams in our league and we have to keep getting better to be able to stand right back here this winter."
Big School Division top seed Parkland defeated the second seed, Muhlenberg Township, 59-47 in a battle of unbeaten teams in the night cap. The Trojans finished the season 15-0 overall. Matt Ray led all scorers with 29 points for Parkland.