District Attorney warns residents to ignore survey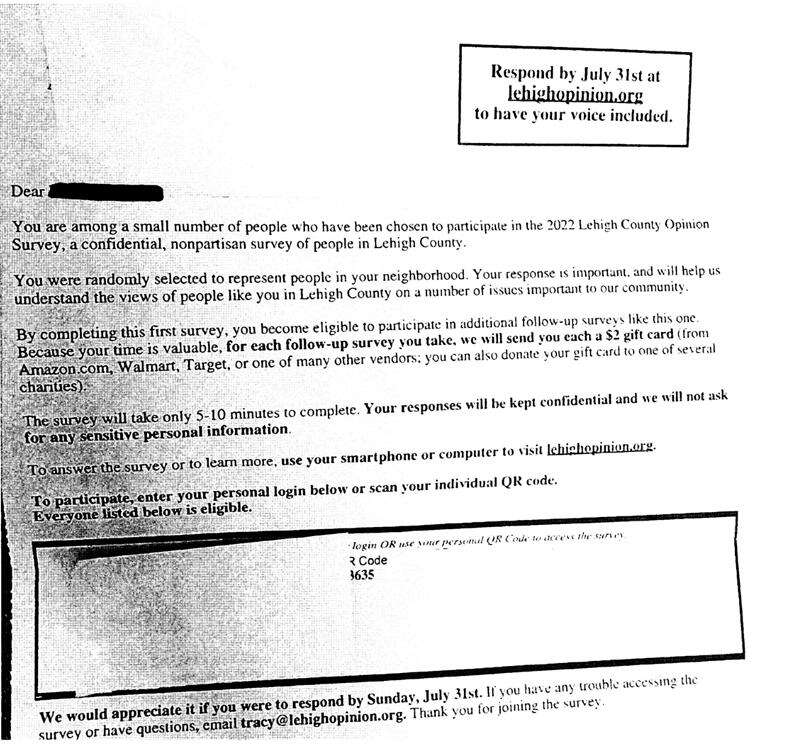 Published July 29. 2022 12:23PM
District Attorney Jim Martin is alerting Lehigh County residents to ignore a survey they may receive in the mail titled "Lehigh County Opinion Survey."
According to Martin in a July 21 email, residents have notified his office and other county agencies they have received the mailing that promises a $2 gift card for completion of the "confidential, nonpartisan survey of people in Lehigh County."
The mailing refers residents to a website where they are asked to answer questions.
This mailing is not from Lehigh County and detectives with the Lehigh County District Attorney's Office are investigating the source of the document.
Upon further investigation, it was determined the survey appears to be political in nature.
The survey was not sent by Lehigh County.