Catty Corner takes summer title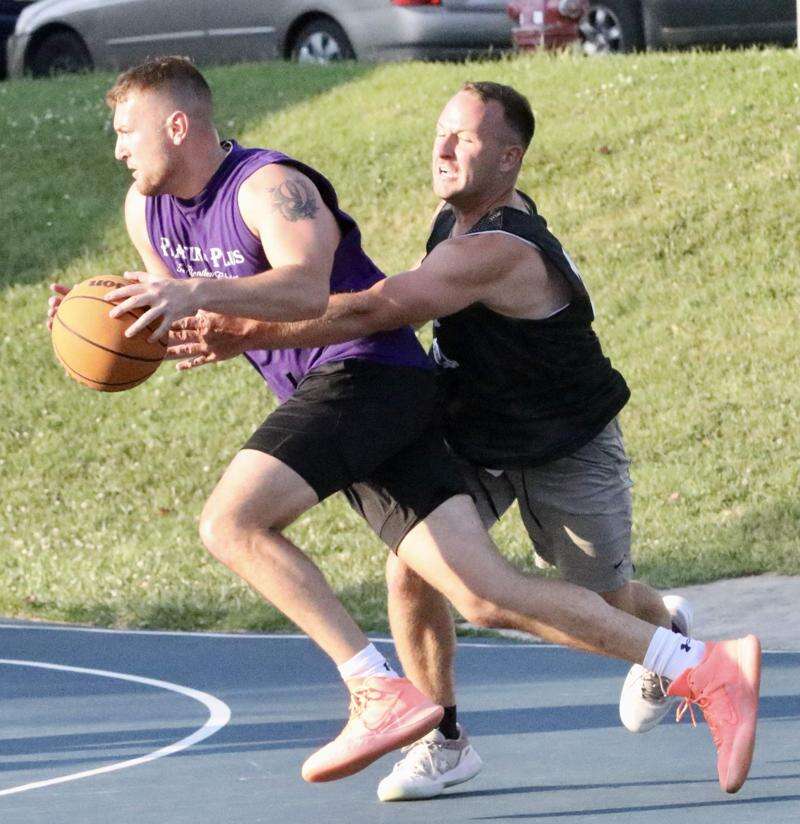 Published July 28. 2022 11:01AM
James Snyder and his teammates worked with an old basketball adage to capture the Catty Summer Basketball League title, as Catty Corner edged Platinum Plus 56-51 in the championship game.
"We aren't the most talented team, and we aren't the most athletic team," said Snyder, a former Catasauqua standout and current boys' basketball assistant coach. "But we play the smartest and we play so well together.
"We're a very selfless team. We don't care about anything other than getting a 'W' on any given night."
League director and Catasauqua head boys basketball coach, Eric Snyder, thought it was an entertaining game.
"It was a very good game," he said. "It was a very tactical game. Both teams didn't want to make a mistake.
"It wasn't a high octane, typical summer league game."
Catty Corner led throughout the game until the final minutes when Platinum Plus took a two-point lead down the stretch. But Catty Corner responded and closed out the contest.
The elder Snyder also was impressed with Catty Corner's defensive play.
"They played the matchup zone well," he said. "Most of the guys know it very well. It really can drive teams crazy because it isn't something you typically see in a summer league game.
"That was a big difference in the game."
Recent Northampton grad Lucas Lesko led Catty Corner with a game-high 13 points, and former Catty standout Alex Parker added 12. Northampton grads Phil and Derek Hall shut down the middle and added 9 and 7 points respectively.
Former Whitehall star Zach Gilbert led Platinum Plus with 11, and former Emmaus standout Zach Sabol had 10.
Snyder stated the second annual "Battle of the Boroughs" likely will be held in a best-of-three series featuring the same two teams beginning Tuesday, Aug. 10. Game two will be Wednesday, Aug. 11 and Game three, if necessary, will be Monday, Aug. 15.