Hard work pays off for Trojan Biddy team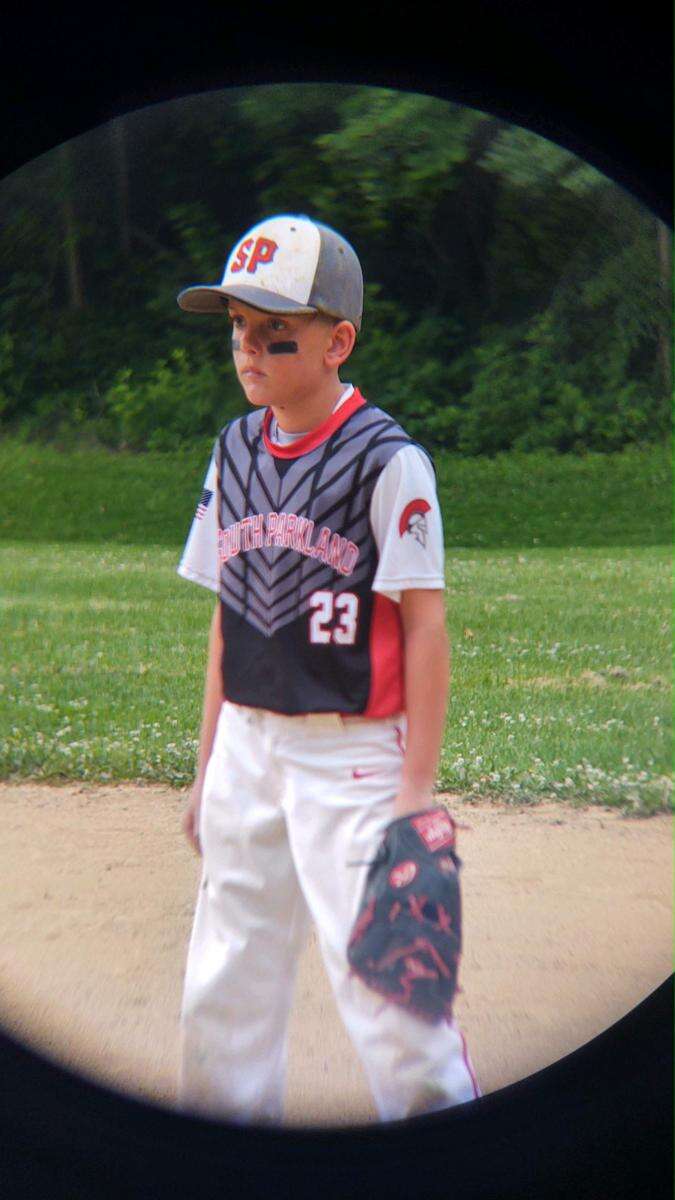 Published July 26. 2022 02:52PM
Baseball, according to Terrence Mann in Field of Dreams, is the one constant through the years. It's the sport that has marked the time.
For the South Parkland Biddy baseball players, time is something they don't have too much of on this earth. Most of the young men are no older than nine years of age, but they have the work ethic of someone much older.
"They practiced four days a week leading up to the season and once the season began a day or two in between games," head coach John Karoly III said.
The boys went 12-2 in the regular season and then won the double-elimination postseason tournament with a 10-3 victory to claim the Lehigh Valley Little Baseball Championship.
"In order to advance to the championship round, we had to play the No. 1 seed," Karoly said. "We did so in our most complete game of the season, winning in convincing fashion. We then only had to win one more game and we faced the No. 1 seed again in an elimination game."
This time the young Trojans weren't so lucky, losing in "one of our worst performances of the season," Karoly said. That set up a winner take-all contest. In the championship game South Parkland received exemplary pitching, which has a unique twist.
"Pitching is regulated by pitch count and rest," Karoly said. "The maximum number of pitches you can throw in one game is 70."
Winning anything in baseball, especially a championship, takes more than just pitching.
"It's cliché to say that the game was a team effort, but it really was," Karoly said. "Every boy contributed to the victory either pitching, batting, in the field or on the base paths."
Those Biddy base paths are 60 feet apart, and the pitcher's mound is 44 feet from home plate. The types of bats, weight drops and barrel diameters are all regulated to ensure a more level playing field. There are seven teams total in the LVLBL including South Parkland.
Coaching is something that is a natural progression for Karoly, a South Parkland Youth Athletics veteran.
"I grew up in South Parkland Youth Athletics," Karoly said. "I took that foundation and utilized it to play in high school and then in college, so I have a bit of a bias. With that being said, I couldn't be more pleased with the way the association is run from top-to-bottom."
The SPYA's goal is simple - turn young men into baseball players.
"They focus on the development of not only the top players, but of all the participants," he said. "The administrators and coaches work together to place each kid into that level of the program that best fits him."
For the Biddy champions, what fit best was hard work and teamwork.
"We were a really great team," Karoly said. "We had contributions from every kid on the roster to win the championship. We were able to achieve our goal because we worked hard, and that was great to see."
The team was comprised of Bastian Wuerstle, Sam Sullivan, Tim Bowser, Jack Karoly, Josh Janotka, Davian Castro, Matt Gaston, Bryce Breter, Caleb Ferrick, Jackson Bleiler and Finn Walter.